A jeweller (retail) sells jewellery, clocks, watches and silverware. They may also carry out basic jewellery repair or cleaning services.
The Work
You could be:
arranging attractive displays of jewellery, clocks, watches and silverware in the shop
discussing what the customer wants and choosing suitable items
arranging different methods of payment: cash, credit and debit cards or by instalments
gift wrapping items purchased
examining pieces of jewellery and quoting a value
repairing, adjusting and cleaning jewellery and clocks
carrying out stock control duties
working to meet a set sales target
specialising in one particular area, such as diamonds or watches.
Pay
The figures below are only a guide. Actual pay rates may vary, depending on:
where you work
the size of company or organisation you work for
the demand for the job.
The starting salary is often based on the National Minimum Wage (NMW).

As of 1 April 2021 the National Minimum Wage is £4.62 an hour for workers aged 16 to 17, £6.56 an hour for workers aged 18 to 20 and £8.36 an hour for workers aged 21 to 22. The National Living Wage is £8.91 for workers aged 23 and over.
This may rise to £8.00 an hour or more with experience. Salaries can increase with commission earned on sales.
Conditions
You will work a five-day week including some evenings and weekends.
Part time work is common.
Your pay may depend partly on commission for sales.
If you are in a management job you might have to travel about the country or abroad to fairs, spending occasional overnights away from home.
You will have to wear protective goggles if cleaning or cutting stones.
You will use an eyeglass to inspect small items.
You may have to wear a uniform.
Workforce Employment Status
LMI data powered by LMI for All
Getting In
You do not always need formal qualifications, but a good general education is useful.
Previous retail or customer service experience would be useful.
Workforce Education Levels (UK)
LMI data powered by EMSI UK
Job Outlook Scotland
Percentage of workforce registered as unemployed (Scotland)
LMI data powered by EMSI UK
Job Outlook Scotland
Scotland
2021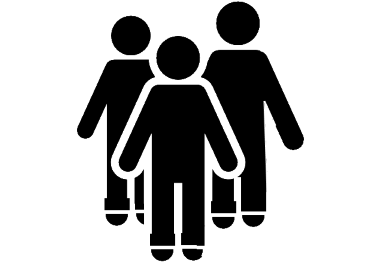 8.6 %

RISE

2026
LMI data powered by EMSI UK
What Does it Take?
You should have:
a good eye for detail
excellent customer service skills
good observation skills
a smart appearance
sales skills
good practical skills for cleaning or repairing items
an interest in and knowledge of jewellery.
Training
You will get training on the job.
There are Scottish Vocational Qualifications (SVQs) in Retail Skills at SCQF Levels 4 and 5 and Retail (Sales Professional) at SCQF Level 6.
Your employer might expect you to study for professional exams.
The National Association of Jewellers offers online courses through the Jewellery Education and Training (JET) programme. There are four levels: Professional Jewellers' Certificate, Professional Jewellers' Diploma, Professional Jewellers' Management Diploma and finally, the Professional Jewellers' Business Development Diploma.
The Gemmological Association of Great Britain offers a range of tailor made courses in the gem and jewellery trade ranging from one-day workshops, to the Gemmology Foundation, Practical Certificate and Diploma qualifications. They also run specialised diamond courses.
The British Horological Institute runs correspondence courses in clock and watch servicing.
Getting On
You can work for independent jewellers as well as for large chains.
If you work for a large company you can get promotion to a management post.
You can repair and polish jewellery on a freelance basis for a group of shops.
You can become self-employed if you have a lot of capital to invest.
More Information
The Creative and Cultural Skills website has a careers section called Creative Choices which covers careers information, jobs and opportunities in jewellery, including retailing.
Contacts
The following organisations may be able to provide further information.
National Association of Jewellers
Tel: 0121 237 1110
E-mail: education@naj.co.uk
Website: http://www.naj.co.uk
Twitter: @UKNAJ
Facebook: https://www.facebook.com/NationalAssociationofJewellers/

The National Association of Jewellers was formed in 2015 and incorporates the British Jewellers' Association. Jewellery and Allied Industries Training Council (JAITC) is a trade association supported by the British Jewellers' Association. Here you will find information about the craft of jewellery and jewellery courses throughout the country.
Was this article useful?
Please help us improve Planit by rating this article.