Farriers care for the feet of horses, donkeys and mules. They examine the animal's feet, remove worn or damaged shoes, prepare feet for shoeing and then fit new shoes.
Farriers' skills are similar to blacksmiths', but blacksmiths cannot shoe horses unless they are registered as farriers.
The Work
You could be:
examining a horse's leg, foot and hoof
removing a damaged shoe
cleaning and trimming the hoof
making a shoe by hand or machine, or choosing a suitable new shoe
heating the new shoe in a forge, then using hammer, anvil and file to shape it to fit the horse
fitting the shoe to the horse's hoof and hammering it on with special nails
fitting special shoes to stop damage to feet or legs, or to correct an injury
discussing some treatments with a veterinary surgeon
organising appointments, keeping accounts and ordering stock.
Pay
The figures below are only a guide. Actual pay rates may vary, depending on:
where you work
the size of company or organisation you work for
the demand for the job.
Salaries for qualified farriers in the UK tend to be in the range of £16,000 to £35,000 a year.
Many farriers are self-employed so their earnings will vary. They charge a fee or hourly rate which depends on the type of work done.
Conditions
You would work in a forge.
You might also travel to farms, stables and riding schools, taking equipment with you.
The work is physically demanding.
The conditions can be hot and noisy and, at times, uncomfortable.
There is a risk of injury from the horses.
Your working hours would vary according to the needs of customers, but they are likely to include some evenings and weekends.
Workforce Employment Status
LMI data powered by LMI for All
Getting In
This is a relatively small profession and entry can be competitive.
By law, to shoe horses, you must be registered with the Farriers' Registration Council.
You must complete an apprenticeship with an Approved Training Farrier (ATF) and pass and End Point Assessment (EPA). This lasts for just over four years. Training places for apprentices are limited and you may have to move to another part of the country. (Please see More Information section below).
You need at least 5 subjects at National 5, including English, Maths and a science subject or equivalent qualifications, for entry. You must also complete a Forging Certificate of 15 forging exercises.
The Farriers Registration Council (FRC) can provide information on all ATFs.
Scotland's Rural College (SRUC) runs the City and Guilds 16-week Certificate in Forgework course. To get in you need 3 subjects at National 4 including English and Maths. This course prepares you for a farriery apprenticeship or for an alternative career as a blacksmith.
You would normally need to have a driving licence.
You can also train as a farrier in the army in the Royal Horse Artillery or Household Cavalry.
There are only about 2,900 registered farriers in the whole of the UK.
Workforce Education Levels (UK)
LMI data powered by EMSI UK
Job Outlook Scotland
Job Outlook Scotland and UK
Scotland
2022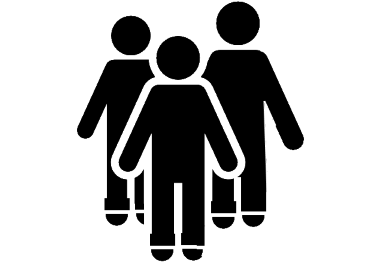 5.3 %

RISE

2027
United Kingdom

2022
1.7 %

RISE

2027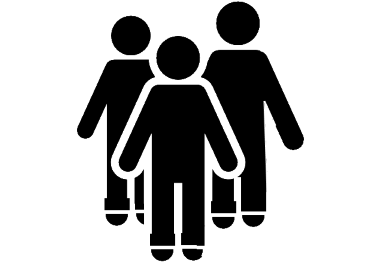 LMI data powered by EMSI UK
What Does it Take?
You need to be able to:
handle horses with confidence and enjoy working with them
work alone without supervision
use common sense and take responsibility.
You need to have:
strength and stamina
good practical skills
good hand skills and co-ordination
observational skills – to spot disease or injury
business skills.
Training
You would train on the job as an apprentice farrier with an Approved Training Farrier.
This would be combined with block-release college training, leading to a vocational qualification at Level 3 and the Diploma of the Worshipful Company of Farriers (DipWCF).
The approved colleges currently offering off the job training are in England: Herefordshire, Ludlow and North Shropshire College, Myerscough College (Preston) and Warwickshire College.
Qualified farriers may go on to study for the Associateship and Fellowship of the Worshipful Company of Farriers.
Getting On
Your first job may be with a small country firm.
There may be more senior appointments available with horse breeders, large stables and mounted sections or regiments of the police or army.
With experience you may be able to become a supervisor or craft instructor.
If you are able to attend Myerscough College (Preston) on a part time basis, you could study for the Diploma in Higher Education (DipHE) in Farriery or BSc (Hons) Farriery (Top-up).
Many farriers are self-employed, and therefore you may consider setting up your own business.
There can be opportunities to work abroad.
All registered farriers are required to undertake continuing professional development (CPD). This includes both formal (structured professional learning) and informal (self-managed learning, such as reading related materials) types.
More Information
There are now 3 colleges that deliver the Advanced Apprenticeship in Farriery - Herefordshire, Ludlow and North Shropshire College, Myerscough College (Preston) and Warwickshire College.
The Farriers Registration Council accredits and monitors the training.
Video
Contacts
The following organisations may be able to provide further information.
Was this article useful?
Please help us improve Planit by rating this article.