Forest or Wildlife managers manage forests and woodlands to make sure that good quality timber is produced for commercial purposes. They also deal with conservation matters and develop facilities for recreation in the forest. They balance the economic and social demands for forest and land use. 
The Work
You could be:
planning, managing and organising the annual programme of work in the forest
preparing and controlling budgets, and carrying out other administrative tasks
organising the marketing and sale of timber
arranging the planting, thinning, felling, transporting and sale of trees
monitoring the condition of the forest, looking for any signs of disease
recruiting, training, supervising and making sure that staff follow health and safety regulations
organising and implementing fire safety regulations
making sure that plants, wildlife and natural habitats are preserved and protected
developing ideas for recreational use of the forest, including nature trails, parking, campsites, information points and visitor centres.
Pay
The figures below are only a guide. Actual pay rates may vary, depending on:
where you work
the size of company or organisation you work for
the demand for the job.
Salaries in Forestry and Land Scotland for qualified forest or wildlife managers are on pay band 5, which ranges from £28,678 to £30,762 a year. (October 2021)
Other organisations can pay up to around £38,000 a year.
In some cases, a house might be provided as part of the job.
Conditions
You would work in an office, but also outdoors.
The outdoor work can be in cold, wet, windy and muddy conditions.
You would have to be safety conscious at all times and on occasions wear protective clothing and a hard hat.
Your working week would be around 44 hours a week. Depending on the work this may involve evenings and weekends.
You might have to travel around the area and also spend some time away from home.
You would normally live in the country, sometimes in a remote area.
Workforce Employment Status
LMI data powered by LMI for All
Getting In
Entry to this job is very competitive.
You normally need at least an HND (SCQF Level 8) or degree (SCQF Levels 9/10) in forestry.
Entry requirements for HND courses is 1-2 Highers plus some subjects at National 5, or other relevant national qualifications. Entry requirements for degree courses in forestry are a minimum of 4-5 Highers plus some subjects at National 5. The Highers may have to include 2 from Maths and science or technological subjects. A relevant HND may also be accepted.
Scottish Forestry sometimes offers places on a graduate development programme, which involves two years of training in different areas of forestry. You require a 2:1 honours degree or higher in a science degree related to the environment, land management, forestry, engineering or a business studies discipline. You also need National 5 English and Maths. You may or may not be based in Scotland.
You need previous work experience in forestry for some college or university courses. You could consider doing voluntary work with organisations like the National Trust for Scotland, the Woodland Trust or The Conservation Volunteers (TCV) Scotland.
Scottish Forestry offers a small number of student work experience placements and sandwich placements.
You need a full, clean driving licence.
You must be fit as you have to inspect woodland on foot, walking over rough ground.
The biggest employer is Scottish Forestry, but you can also find work with a forestry company or private estate, a forestry consultancy or contractor, a local authority, a government agency or a conservation organisation.
Workforce Education Levels (UK)
LMI data powered by EMSI UK
Job Outlook Scotland
Job Outlook Scotland and UK
Scotland
2022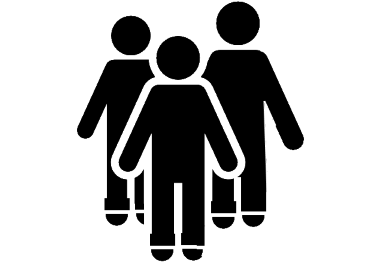 3.5 %

RISE

2027
United Kingdom

2022
0.8 %

RISE

2027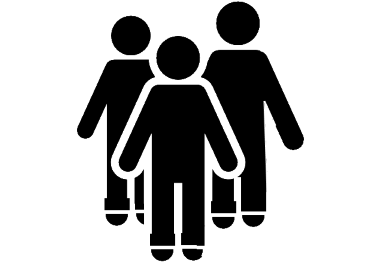 LMI data powered by EMSI UK
What Does it Take?
You need to be able to:
take responsibility
work alone and also as part of a team
manage people and train staff
manage budgets and contracts
get on well with people from other organisations and companies.
You need to have:
an interest in science and the natural environment
practical skills
IT skills
strong organisational and planning skills.
Training
You would train and gain experience on the job with your employer.
You would attend short courses and training sessions relevant to the work you are doing.
You may be able study for a postgraduate qualification in forestry if you don't already have one. In Scotland, full time postgraduate courses in forestry are available at the University of Aberdeen.
After a minimum of 2 years' management or supervisory experience, you may be eligible to complete the Professional Membership Entry (PME) with the Institute of Chartered Foresters for membership as a Chartered Forester. Many employers require Chartered Forester status for senior jobs within the industry.
As a Chartered Forester you would be required to complete 100 hours continuing professional development every 3 years.
Getting On
Promotion prospects may depend on the organisation you work for.
To gain experience and improve your prospects, you may have to move between employers and to different parts of the country.
With experience you may get a job with responsibility for a larger area of the country.
You might be able to get a job in a specialist area of the work in which you have a special interest.
You may go into teaching or research work, perhaps in a college or university.
You might set up your own business as a forestry consultant.
There may be opportunities to work abroad in parts of Europe, the USA, Canada and New Zealand.
Video
Contacts
The following organisations may be able to provide further information.
Was this article useful?
Please help us improve Planit by rating this article.