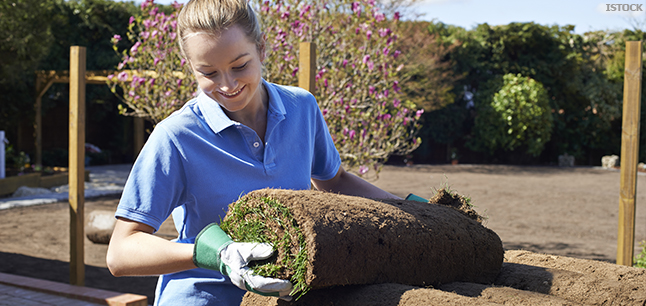 Gardeners work in one of two main areas. One is amenity horticulture, where they look after parks and gardens, both public and private, so that they look attractive all year. The other is commercial horticulture, where they grow fruit, vegetables, plants or trees for sale.
The Work
In amenity horticulture you could be:
sowing seeds, raising plants and taking cuttings
mowing lawns, pruning trees, planting and weeding flower beds and tidying borders
maintaining motorway verges or central reservations
applying pesticides and fertilisers
using hand tools such as spades, trowels and hoes
cutting hedges, clearing leaf litter and compost making
using and maintaining machinery such as strimmers and leaf blowers
driving motorised vehicles such as lawn mowers or tractors
working in heritage or conservation gardens, public parks and gardens or private residential gardens.
In commercial horticulture you could be:
growing crops outdoors or in glasshouses
using hand tools such as spades, trowels and hoes
feeding, watering and fertilising crops
checking temperatures and soil quality
harvesting crops and getting them ready to sell.
Pay
The figures below are only a guide. Actual pay rates may vary, depending on:
where you work
the size of company or organisation you work for
the demand for the job.
Apprentice arborists will be paid the minimum wage for apprentices in Scotland. The apprentice rate, for those aged under 19 or aged 19 or over and in the first year of their apprenticeship, is £5.28 an hour (1 April 2023).
Starting salaries for gardeners in Scotland tend to be in the range £13,500 to £16,500 a year. Salaries are in the region of £17,000 to £25,000 a year for experienced and qualified gardeners. Senior or head gardeners can earn up to £30,000 a year, sometimes more.
Some gardeners are self-employed so their earnings will vary, depending on how successful they are.
Conditions
Much of the work is outdoors, but some may be inside glasshouses.
Outdoors it can be wet, windy and cold.
In glasshouses it can be very warm and damp.
Some of the work can be dirty and you may wear protective clothing.
You would have to do a lot of bending, kneeling, lifting and carrying.
You would normally work around 37-39 hours per week.
In summer, hours may be longer, including evenings and weekends.
You may work as part of a gardening team in some jobs.
Workforce Employment Status
LMI data powered by LMI for All
Getting In
A good general education is useful. Some employers may prefer some subjects at National 4 or 5.
You may get in through a Modern Apprenticeship programme which leads to SVQs at SCQF Levels 5 and 6.
You could take a full time course leading to an NC or NQ (SCQF Levels 4-6) in a horticultural subject before applying for a job.
Entry requirements for these courses vary from no qualifications up to 4-5 subjects at National 4 or 5.
Previous work experience in gardening is helpful.
A driving licence is useful, sometimes essential, particularly if you want to work for yourself.
Depending on the job, you could work in a plant or tree nursery, garden centre, orchard, vegetable farm, local authority park or nursery, garden open to the public or private estate or garden.
Workforce Education Levels (UK)
LMI data powered by EMSI UK
Job Outlook Scotland
Job Outlook Scotland and UK
Scotland
2022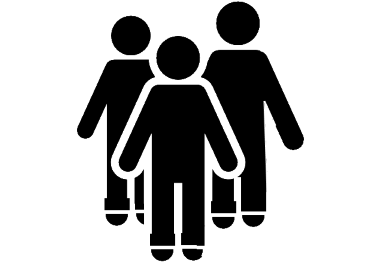 2.3 %

RISE

2027
United Kingdom

2022
4.2 %

RISE

2027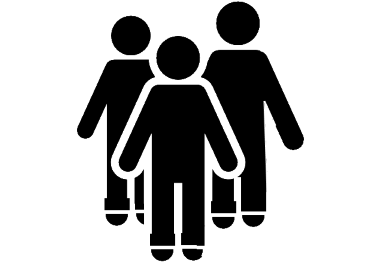 LMI data powered by EMSI UK
What Does it Take?
You need to be:
interested in plants and gardens
interested in science, to know how to deal with pests and diseases
practical and good with your hands
able to work on your own or as part of a team
physically fit
willing to work outside in all weathers
aware of safety when using machinery
able to follow instructions and routines.
If you want to be a horticultural manager you also need to be:
a good organiser
able to manage staff
able to manage resources and keep accounts.
Training
Training is on the job, along with part time college courses to get an SVQ, NC or HNC (SCQF Level 7), whichever is appropriate.
Modern Apprenticeships normally lead to an SVQ.
You could take some of the courses and qualifications run by the Royal Horticultural Society (RHS) while you are working. Some training providers offer these on a distance learning basis.
Getting On
With experience, you could apply for a supervisory job, such as Head Gardener, with responsibility for staff.
You may be able to move into a management job, but you might need to gain more qualifications first.
You could set up your own business, either growing plants or designing gardens.
More Information
Vacancies are often advertised in relevant trade magazines and websites including:
Volunteering can be a good way to build up useful gardening experience. The National Trust for Scotland (NTS) has nearly 4,000 volunteers who do everything from guiding visitors around, to tending gardens and building footpaths.
You might also be interested in finding out about therapeutic gardening and the work of Trellis, the national Scottish charity that supports, promotes, and develops the use of horticulture to improve health and wellbeing.
Video
Contacts
The following organisations may be able to provide further information.
Was this article useful?
Please help us improve Planit by rating this article.