A recycling officer is responsible for environmental and waste reduction within a local authority. This is done through recycling schemes, with the recovery and re-use of a wide range of materials including glass, paper, cardboard, plastics, metals and textiles.
The Work
You could be:
organising recycling of a range of materials for use in new products
improving existing recycling systems and developing new ones to meet national targets
collecting and comparing statistics to write reports on meeting future targets
negotiating contracts with outside companies to recover and re-use materials
advising local businesses on recycling and waste disposal
managing budgets, producing financial forecasts and submitting data to regulatory bodies
producing materials and giving presentations about recycling initiatives and to inform the public
organising the distribution of recycling and composting bins and boxes
keeping up to date with current policies and legislation on waste management.
Pay
The figures below are only a guide. Actual pay rates may vary, depending on:
where you work
the size of the company or organization you work for
the demand for the job.
Pay rates for recycling officers are usually around £19,000 to £28,000 a year, rising up to around £36,000 with more experience. Senior managers may earn up to £45,000 or more.
Conditions
You would normally work a 37-hour week, Monday to Friday.
You would spend part of your working day supervising recycling plants.
You might have to travel to different sites.
You may visit schools and community groups to give talks on recycling.
You will spend time visiting companies to advise on waste management.
Workforce Employment Status
LMI data powered by LMI for All
Getting In
Most entrants are graduates or have relevant work experience, but some employers may accept a Higher National Certificate (HNC) or Diploma (HND).
Suitable degrees include environmental science, environmental management, sciences, wastes management or sustainability.
Postgraduate qualifications are useful. The Chartered Institution of Wastes Management (CIWM) website has a list of relevant courses.
You might be able to start at technician level and then move on to be a manager.
For many jobs a full driving licence is essential.
Recycling officer's work within local authorities, community organisations or private waste management companies.
You can search for jobs on the local authority website www.myjobscotland.gov.uk under waste management.
Workforce Education Levels (UK)
LMI data powered by EMSI UK
Job Outlook Scotland
Job Outlook Scotland
Scotland
2021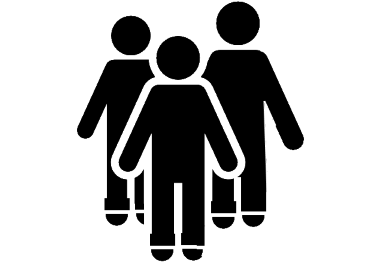 2.4 %

RISE

2026
LMI data powered by EMSI UK
What Does it Take?
You need to be:
interested in environmental issues and sustainability
good at solving problems
decisive with sound judgement
attentive to detail
able to write accurate reports and make presentations
well organised to work under pressure to meet deadlines
responsible and aware of health and safety
willing to keep up to date with legislation.
You should have:
IT skills
good communication and negotiation skills
confidence to speak in public.
Training
Training is normally on the job with courses available through the Chartered Institution of Wastes Management (CIWM) and Waste Management Industry Training and Advisory Board (WAMITAB).
CIWM has a Structured Learning and Development Scheme (SLD) to help graduates to gain the practical skills needed for a career in wastes management.
The CIWM also offers a continuing professional development (CPD) scheme.
Getting On
Recycling officers often move into a broader career in waste management.
Taking a postgraduate course may help you to progress to higher management jobs.
You could become a consultant to waste management companies and local authorities.
Contacts
The following organisations may be able to provide further information.
Energy and Utility Skills
Tel: 0121 745 1310
Website: http://www.euskills.co.uk/
Website (2): https://www.talentsourcenetwork.co.uk
Twitter: @EUSkills

Energy and Utility Skills is the Sector Skills Council for the electricity, gas, waste management and water sectors. Their website Talent Source Network provides information on careers in the energy and utilities sector.
Was this article useful?
Please help us improve Planit by rating this article.