Blacksmiths make and repair ornamental or practical metal objects. They use traditional and modern forging techniques to form, shape and join metals such as steel, iron, brass, copper and bronze.
There are two basic types of blacksmith, industrial and artistic.
The Work
You could be:
making working drawings, estimating and measuring materials, and working out costs
marking out and cutting shapes from the metal using hand tools such as a hammer and anvil, and power tools such as lathes, drills, air chisels, grinders, hydraulic presses and power hammers
heating metal pieces to the right temperature in a forge (furnace) and then shaping them using a range of hand tools or power tools
re-heating and re-shaping the pieces repeatedly to get the right shape
joining the metal pieces together by riveting, fire and arc welding or soldering
cleaning, smoothing or finishing the surface by methods such as grit blasting or galvanising (coating with zinc)
specialising in either artistic work, such as decorative ironwork, gates, sculptures and furniture, or industrial work, such as specialist tools, fire escapes or security grills
producing and fitting horseshoes if you are also a trained and registered farrier (see the Farrier job profile)
providing design ideas and drawings for new clients.
Pay
The figures below are only a guide. Actual pay rates may vary, depending on:
where you work
the size of the company or organisation you work for
the demand for the job.
A Modern Apprentice may start on the National Minimum Wage (NMW). The apprentice rate, for those aged under 19 or aged 19 or over and in the first year of their apprenticeship, is £5.28 an hour (1 April 2023). Some employers may pay their apprentices more.
Starting salaries for blacksmiths range from £15,000 to £19,000 a year. With experience this can rise to £23,000 to £28,000 a year. Highly experienced blacksmiths can earn up to £30,000 a year or more.
Conditions
You would work in a forge, workshop or factory.
Conditions vary, but it can be hot, noisy, uncomfortable and dirty inside, and cold outside where work is often completed. There may be paint or chemical fumes.
You usually have to do a lot of bending and heavy lifting.
You might do quite a lot of travelling locally to pick up supplies and visit customers.
You will have to wear protective clothing, such as safety boots, gloves, an apron, safety glasses or a visor and ear protectors.
You need to follow strict health and safety practices.
Workforce Employment Status
LMI data powered by LMI for All
Getting In
You could enter trough a Craft Modern Apprenticeship. There are no set requirements for entry, but some employers will ask for subjects at National 4 or 5 including English, Maths and science or technological subjects.
As an alternative, you could study for a full time course in a relevant subject. In Scotland, there are courses in fabrication and welding at various levels: NC (SCQF Level 4-6) or NQ (SCQF Level 4-6) and HNC (SCQF Level 7) or HND (SCQF Level 8). Entry requirements range from no formal qualifications for some NC or NQ courses to 1-2 Highers for HNC and HND courses. Colleges may look for ability in particular subjects.
Scotland's Rural College (SRUC) offer Forgework (City and Guilds) Certificate Level 2 which runs for 16 weeks full time. You need 3 subjects at National 4 including English and Maths.
In England, a few colleges and universities offer full time courses in blacksmithing (artistic or industrial) and related subjects.
It is useful to have a driving licence, and may be necessary.
Many employers ask for a Construction Skills Certification Scheme (CSCS) card or equivalent.
You would find jobs in industry, such as engineering manufacture and repair, and in agriculture. There are also opportunities to train as a metalsmith in the Army developing skills as a welder, sheetmetal worker and blacksmith. Many blacksmiths are self-employed, especially artistic blacksmiths.
Workforce Education Levels (UK)
LMI data powered by EMSI UK
Job Outlook Scotland
Job Outlook Scotland and UK
Scotland
2022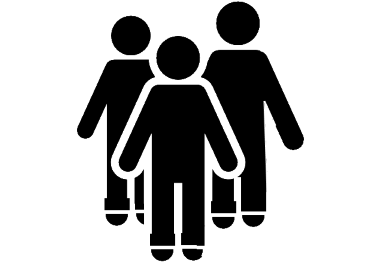 5.3 %

RISE

2027
United Kingdom

2022
1.7 %

RISE

2027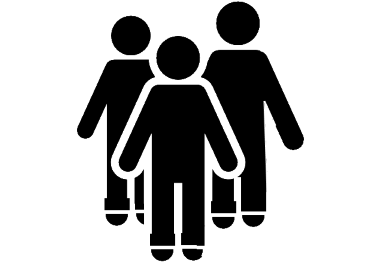 LMI data powered by EMSI UK
What Does it Take?
You need to be:
good with your hands
accurate and methodical in your approach
able to read engineers' drawings
reliable and safety conscious
able to work on your own as well as part of a team
able to meet deadlines
able to take accurate measurements and do calculations.
You need to have:
good hand-to-eye co-ordination
an eye for design, if doing artistic work
good organisational skills
practical and technical ability
good concentration
patience and stamina
business and budget skills if you are self-employed.
Training
Training is usually on the job with an experienced blacksmith.
If you do a Modern Apprenticeship, this would be a combination of on the job and off the job training leading to SVQ Fabrication and Welding Engineering at SCQF Level 6.
If you do a course at college first, you would then take a job with an employer and continue with further training to the appropriate level.
After your initial training, you may have opportunities to take additional training and develop specialist areas. These are run by blacksmithing schools, experienced blacksmiths and relevant professional bodies.
The British Artists Blacksmiths Association (BABA) website has details of courses.
Getting On
In larger organisations, you might move on to be a supervisor.
You could also train to become a registered farrier.
If you are self-employed and built up enough experience and contacts, you could work to commissions from architects, interior designers or private clients.
You could train other blacksmiths.
With experience, you may get work in the museums and heritage sector.
Video
Was this article useful?
Please help us improve Planit by rating this article.