Mining engineers design, construct and operate mine and quarry workings to extract coal, metals such as copper, iron or zinc and non-metals such as salt, sand, clay or phosphates. Their work may be concerned with deep mines, surface (opencast) mines or quarries.
They are sometimes known as quarry engineers.
The Work
You could be:
exploring and surveying the proposed site, carrying out feasibility studies and supervising test drilling
using computer-aided design (CAD) packages to design and plan underground and surface workings, such as tunnels and shafts
ensuring that effective ventilation and pumping systems prevent gas, flooding and dust from affecting the mine
supervising the running of the mine and the extraction of the minerals or ores
managing drilling, blasting and other operations
taking overall responsibility for working conditions and safety in the mine
monitoring the effect the mine has on the local environment, and possibly restoring the site to its original state
planning timetables, meeting budgets, writing reports and giving presentations
looking at different ways of mining or improving mining systems.
Pay
The figures below are only a guide. Actual salaries may vary, depending on:
where you work
the size of the company or organisation you work for
the demand for the job.
The starting salary for mining engineers at graduate entry is usually between £22,000 to £28,000 a year. With experience this can rise to £50,000 a year and senior engineers can earn up to £80,000 a year, possibly more. Overseas salaries can vary widely depending on the project, contract and location. Salaries are usually higher in Australia, Canada and the USA.
Conditions
You would work both in an office and on site.
Many jobs are overseas, so you would have to travel a lot and face a wide range of physical and weather conditions.
On site, the conditions could be hot, dirty, dusty and uncomfortable.
You may have to spend some time working in confined spaces, possibly underground.
There could be a lot of physical activity, including climbing ladders.
You could be at risk of accidents from equipment and you would have to wear protective clothing, headgear and footwear.
When working on site you may have to live in accommodation that is very basic, sometimes in remote areas.
You may have to work long hours or work shifts. You may have to be on call for emergencies.
Workforce Employment Status
LMI data powered by LMI for All
Getting In
You normally need a degree (SCQF Level 9) in a relevant subject such as civil or mechanical engineering, geology or earth sciences.
For entry to a degree course you need 4-5 Highers including Maths and Physics or Engineering Science.
Gaining relevant work experience while studying is very important for making contacts in the industry.
You may be able to qualify by other training routes.
You should have good general fitness in this work.
Because of the decline of mining in the UK, many British-trained mining engineers work abroad for large international mining companies. They often work in mine management, and move around several countries during their career. Some mining engineers work in related areas such as tunnel construction.
Workforce Education Levels (UK)
LMI data powered by EMSI UK
Job Outlook Scotland
Job Outlook Scotland and UK
Scotland
2022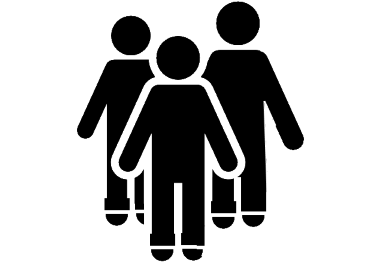 0.8 %

FALL

2027
United Kingdom

2022
1.2 %

RISE

2027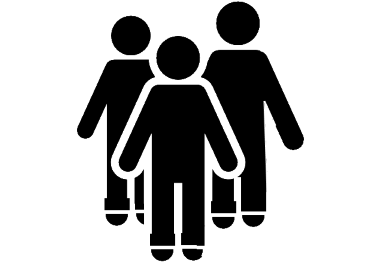 LMI data powered by EMSI UK
What Does it Take?
You need to have:
good communication and presentation skills
good analytical skills
excellent technical ability
good maths, science and IT skills, including a knowledge of specialist software packages
a strong sense of responsibility and an awareness of health and safety issues
good project management skills.
You need to be able to:
handle complex information
solve practical problems
plan, organise and prioritise programmes of work
keep within a budget
remain calm and work under pressure to meet deadlines
work on your own and also as part of a team, encouraging and motivating others.
Training
After gaining your degree and some further training with an employer, you can register with the Engineering Council as a professional engineer – either Incorporated Engineer (IEng) or Chartered Engineer (CEng).
For IEng you need to have either a recognised Bachelor's degree (SCQF Level 9) or a recognised HNC (SCQF Level 7) or HND (SCQF Level 8) plus further study to Bachelor's degree level.
For CEng you need to have a recognised Bachelor's degree with Honours (SCQF Level 10) plus a recognised Masters degree (or equivalent)(SCQF Level 11), or a recognised integrated Master of Engineering (MEng) degree.
If you do not have any of the above qualifications, you may still be able to achieve IEng or CEng by other approved routes. You can check these alternative routes with the Engineering Council or with the appropriate professional engineering institution.
You may need to gain practical skills depending on the type of mine you work in.
You must update your skills and knowledge throughout your career.
The Institute of Materials, Minerals and Mining (IOM3) website has information on continuing professional development (CPD).
Getting On
Mining engineers who first qualify as IEng can progress to CEng after further training and experience. This can open up a wider range of opportunities.
It helps if you are willing to move, as the majority of jobs are overseas.
With experience, you could move into project planning, contractual and financial work or developing new technologies.
You might become a self-employed consultant.
More Information
The Engineering Council sets and maintains the standards of the engineering profession in the UK. It does so through 35 professional engineering institutions which are Licensed Members of the Engineering Council.
The Tomorrow's Engineers website has more information on careers in engineering.
Video
Was this article useful?
Please help us improve Planit by rating this article.