Mechanical engineering technicians are responsible for the efficient working of many kinds of equipment and machinery. This involves the design, manufacture, testing, installation, adjustment and maintenance of equipment. They might work in manufacturing, power, building services or transport.
The Work
You could be:
working on new designs using computer-aided design (CAD) software
constructing test equipment and working models
installing, testing, setting and adjusting equipment which controls production in manufacturing industry – perhaps including robotic machinery
organising and putting into practice repair and maintenance programmes for equipment and machinery
diagnosing and repairing faults in equipment of various types – perhaps including the mechanical parts of lifts and escalators or railway locomotives
overseeing the manufacturing process and making sure that items – small components or large parts for power stations – have been made to the right standard
looking for ways to improve manufacturing operations
planning production schedules, purchasing materials or carrying out quality control.
Pay
The figures below are only a guide. Actual pay rates may vary, depending on:
where you work
the size of the company or organisation you work for
the demand for the job.
A Modern Apprentice may start on the National Minimum Wage (NMW). The apprentice rate, for those aged under 19 or aged 19 or over and in the first year of their apprenticeship, is £5.28 an hour (1 April 2023). Some employers may pay their apprentices more.
Starting salaries for qualified mechanical engineering technicians are normally in the range £19,000 to £24,000 a year. With experience this can rise to around £40,000 a year.
Conditions
You might work in a laboratory, office, factory or workshop. The conditions will depend on the industry, but in some cases they may be dirty and noisy.
In factories and workshops you would normally wear overalls and perhaps also safety glasses, protective headgear and footwear.
You may have to work shifts, do overtime and be on call outside normal working hours.
You might have to travel to visit customers and carry out repairs and maintenance.
Workforce Employment Status
LMI data powered by LMI for All
Getting In
You could complete the Engineering Foundation Apprenticeship (FA), while in S5 or S6 at school. Entry requirements vary between colleges, but you usually need 3 subjects at National 5 including English and Maths. Some colleges also ask for Physics.
You could enter through a Modern Apprenticeship in engineering. For entry you would normally need 3 subjects at National 4 or 5, usually including English, Maths and a science or technological subject.
You will have to take an aptitude test.
Or you could first take a qualification in mechanical engineering or a similar subject. Relevant courses include NC, NQ (SCQF Levels 4-6), HNC (SCQF Level 7) or HND (SCQF Level 8). For entry to an NC or NQ course you need some subjects at National 5. For an HNC or HND course you need 1-3 Highers.
You should normally have English, Maths and at least one science or technological subject at National 5 or Higher.
You may be able to qualify by other training routes.
Mechanical engineering technicians work in engineering and manufacturing companies, and in other organisations which use a lot of machinery. There are jobs in a wide range of industries including water, gas, electricity, railways, defence, armed forces, chemicals, plastics and food processing.
There are also opportunities with public bodies such as local authorities and the National Health Service (NHS).
Workforce Education Levels (UK)
LMI data powered by EMSI UK
Job Outlook Scotland
Job Outlook Scotland and UK
Scotland
2022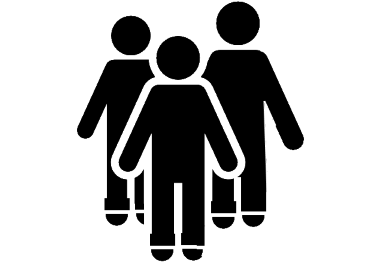 2 %

RISE

2027
United Kingdom

2022
1.8 %

RISE

2027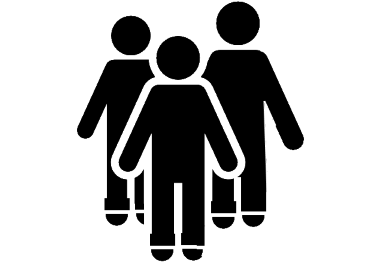 LMI data powered by EMSI UK
What Does it Take?
You need to have:
scientific, technical and practical skills
an accurate, methodical and systematic approach
good maths and IT skills
good communication skills
a strong sense of responsibility
an awareness aware of health and safety issues.
You need to be able to:
understand technical drawings
pay attention to detail
solve problems
plan your work to meet agreed timetables
work alone as well as part of a team
work under pressure and meet deadlines.
Training
A Modern Apprenticeship combines on the job and off the job training and leads to an SVQ (SCQF Level 6).
There are SVQs in Performing Engineering Operations, Process Engineering Maintenance (Mechanical) and Mechanical Manufacturing Engineering. Which you take depends on the work you do.
If you do a college course first, you would then take a job with an employer and continue with further training to gain SVQs.
After your apprenticeship or college course and further training with your employer, you can work towards registering as an Engineering Technician (EngTech) with the Engineering Council.
If you do not follow either of the above training routes, you may still be able to achieve EngTech by another approved route. You can check these alternative routes with the Engineering Council or with the relevant professional engineering institution.
You must be willing to keep up to date with new advances in technology.
Getting On
With experience, you may be promoted to supervisor level.
You might move into management later.
You might move into related areas such as marketing and sales or after sales service.
Technicians usually work under the general supervision of professional mechanical engineers. With further study and training, technicians can progress to become mechanical engineers at the higher levels of Incorporated Engineer (IEng) and Chartered Engineer (CEng).
More Information
The Engineering Council sets and maintains the standards of the engineering profession in the UK. It does so through 35 professional engineering institutions which are Licensed Members of the Engineering Council.
The Science, Engineering and Manufacturing Technologies Alliance (SEMTA) is the Sector Skills Council for science, engineering and manufacturing technologies.
The Tomorrow's Engineers website has more information on careers in engineering.
Video
Contacts
The following organisations may be able to provide further information.
Was this article useful?
Please help us improve Planit by rating this article.