Physicists do experimental and developmental work in areas such as electronics, medicine, engineering, the environment, energy, nuclear physics, manufacturing and information technology.
The Work
You could be:
applying the principles of physics to practical problems in engineering, including nuclear energy and alternative energy, or manufacturing
developing lighter, stronger and safer aircraft and satellites
researching alternative sources of energy such as solar, wind and wave power
working in medical diagnosis and treatment, using and developing equipment for x-rays, ultrasound and other scanning devices, or radiation, laser and other treatments
working in electronics, computer science and communications, developing new technology in areas such as mobile technology and ICT networks
identifying problems in discussion with colleagues, other professionals or business clients
analysing the problem and selecting a suitable scientific way to solve it
doing any necessary research and experiments using a range of instruments and equipment and computational modelling
presenting results in a range of forms such as written or oral reports, charts, graphs or computer models.
Pay
The figures below are only a guide. Actual pay rates may vary, depending on:
where you work
the size of the company or organisation you work for
the demand for the job.
Physicists in the private sector can earn from around £25,000 a year to start, rising up to around £50,000 a year with a number of years' experience.
The starting salaries for physicists in postdoctoral research posts are normally in the range £30,000 to £45,000 a year. University lecturers including senior lecturers can earn up to £52,000 a year. More senior research and teaching staff can earn over £70,000 a year.
Trainee medical physics technician working in the NHS start on Band 6, £37,831 to £46,100 a year. As an HCPC registered medical physicist you would be on Band 7, £46,244 to £53,789 a year. With experience, in senior positions, this can rise to Band 9, £111,595 to £116,428 a year. The current pay scales are from April 2023.
Conditions
Depending on the type of work you do, you would work in a laboratory, factory, hospital or office.
Hours vary depending on the type of work, but are generally Monday to Friday. You may have to be flexible for some types of work including working shifts, and weekends.
You may have to wear a lab coat or other protective clothing such as gloves or a face mask.
You may have to work with potentially dangerous materials.
You may need to attend scientific conferences and meetings, which might involve some travel.
Workforce Employment Status
LMI data powered by LMI for All
Getting In
For most jobs you would require a degree.
Degree courses in Physics (SCQF Level 10-11) last 4 or 5 years depending on whether you study for a BSc Hons, MPhys or MSci. For entry you usually need 4-5 good Highers, including Maths and Physics plus National 5 English.
Related degree subjects may be acceptable, depending on your intended area or work – entry qualifications are similar.
You might need a particular degree for some specialist areas of work – check the course content.
Some entrants have a postgraduate qualification in a specialist physics subject.
You could work in a wide range of careers – in various branches of engineering, defence, ICT, medical industry, manufacturing, optics, power generation, satellite design, transport, construction, meteorology, patent agency work, business teaching and finance. There is also a considerable demand for teachers in this area.
Workforce Education Levels (UK)
LMI data powered by EMSI UK
Job Outlook Scotland
Job Outlook Scotland and UK
Scotland
2022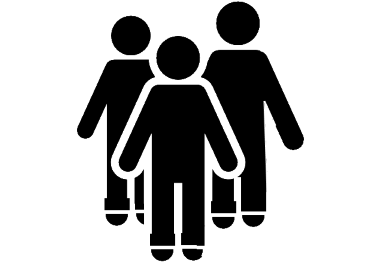 1.1 %

RISE

2027
United Kingdom

2022
2.7 %

RISE

2027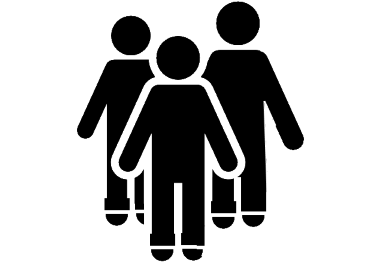 LMI data powered by EMSI UK
What Does it Take?
You should be:
practical, logical and methodical
able to process data accurately
able to make sound judgements
observant
able to handle abstract ideas
willing to use your initiative.
You should have:
a scientific mind and aptitude for physics and maths
a good eye for detail
excellent problem solving skills
good teamworking skills
good written and spoken communication skills.
Training
Training is normally on the job.
For some work, you may have to do further postgraduate or professional study.
Getting On
There is a wide range of career areas open to physics graduates.
You would probably specialise in a particular area of work and you might work for a small or large organisation, a university or research institution.
With experience and ability, you may be able to move on to senior or management jobs.
You may need further postgraduate qualifications to get promotion.
Many physicists progress to become Chartered Physicists (CPhys), accredited by the Institute of Physics (IoP), or Chartered Scientists (CSci), accredited by the Science Council.
You have to keep up to date with developments in your specialist area throughout your career.
More Information
The Institute of Physics website has a careers section at www.iop.org/careers which shows you the wide range of career opportunities open to physics graduates. 
Video
Contacts
The following organisations may be able to provide further information.
Was this article useful?
Please help us improve Planit by rating this article.