Geophysicists study the physical composition and structure of the Earth, and measure and analyse forces such as earthquakes, magnetism or gravity that affect it. They also look for important minerals, including oil and gas, under the Earth's surface.
The Work
A geophysicist often works in the broader field of geology, and the work may overlap with that of a geochemist and a geologist. See related article Geologist.
You could be:
studying the movement of tectonic plates in the Earth's crust to predict and measure volcanic eruptions and earthquakes
doing surveys, using techniques such as seismic (vibration) testing, to find where there are natural resources such as coal, gas, oil or water
searching for sources of suitable rock for building roads, dams, tunnels and buildings or installing pipelines and cables
checking the condition of bedrock and subsoil, and working out the risk of landslide, subsidence or earthquake
using special equipment to identify changes in the soil and subsoil, which might show the presence of archaeological remains or early land use
collecting information to make geological maps, 3D computer models and databases
taking samples on site then testing and evaluating them in a laboratory
working with a team of other professionals, including geologists and engineers
analysing results and writing reports.
Pay
The figures below are only a guide. Actual pay rates may vary, depending on:
where you work
the size of the company or organisation you work for
the demand for the job.
The starting salaries for geophysicists in postdoctoral research posts are normally in the range £28,000 to £35,000 a year. University lecturers earn up to £50,000 a year. More senior research and teaching staff can earn over £60,000 a year.
In exploration work, new graduate salaries can range from £20,000 to £30,000 a year, depending on the industry you work in. With experience, this can rise to around £45,000. In senior positions the salary can be up to £75,000 and even more in the oil and gas industry. Salaries can be higher abroad.
Conditions
You would work in a laboratory or office, using a computer for 3D modelling.
You would also spend time outside, onsite, taking samples and doing surveys. This may be on land, at sea or offshore on a rig.
If you work away from home, particularly at sea or offshore, you will probably have to share living and sleeping space with others.
You may have to work in difficult physical conditions and very hot or cold climates.
You would have to travel, possibly overseas.
A driving licence is useful.
You would work regular hours, but may have to work shifts including evenings or weekends, especially when you are onsite.
You would have to wear protective clothing, such as a safety helmet and boots, when you are onsite.
Workforce Employment Status
LMI data powered by LMI for All
Getting In
You would need an undergraduate degree (SCQF Level 9) in a relevant subject. The Universities of Edinburgh offers a degree programme in geophysics. For entry you are likely to need 4-5 Highers including Maths and Physics plus English at least at National 5.
You may be accepted with a degree in a closely related subject such as physics, mathematics or geology. For entry you need 4 good Highers including Maths and Physics.
Most entrants have a postgraduate qualification (SCQF Level 11) in a specialist geological or geophysical subject. University of Aberdeen offer an MSc in Geophysics.
You need to be fit, to work onsite.
As a geophysicist you might work for the British Geological Survey, the British Antarctic Survey, oil or gas companies, mining or civil engineering firms. There are some jobs with specialist companies doing seismic surveys. There are also a limited number of jobs in archaeological work.
Workforce Education Levels (UK)
LMI data powered by EMSI UK
Job Outlook Scotland
Job Outlook Scotland and UK
Scotland
2022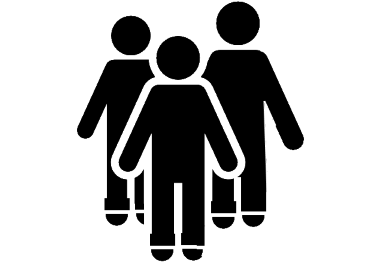 1.1 %

RISE

2027
United Kingdom

2022
2.7 %

RISE

2027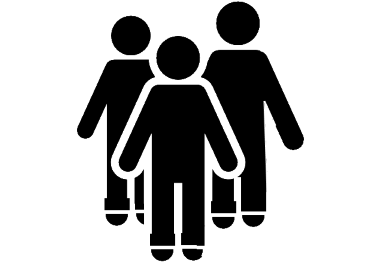 LMI data powered by EMSI UK
What Does it Take?
You need to have:
an aptitude for maths and physics
an interest in science and the natural world
a methodical and accurate approach
excellent analytical and problem solving skills
good IT skills to work with specialist computer software
good written and spoken communication skills
project management skills.
You need to be able to:
analyse large amounts of data from different sources
make judgements based on the information available
use your initiative and take responsibility
work alone and as part of a team
adapt to new techniques and theories.
Training
Training is usually on the job. Some employers provide specialist graduate training programmes.
For some work, you may have to do further postgraduate or professional study.
The Geological Society runs continuing professional development (CPD) courses.
To work at sea or offshore you would need to undergo safety and survival training.
Getting On
You would probably specialise in one branch of work, perhaps in general or seismic survey work, for oil or gas companies, mining or civil engineering firms.
You may need further postgraduate qualifications to get promotion.
With experience and ability, you could move into specialist senior posts or into management.
Becoming a member of a professional body, such as The Geological Society, may help to further your career.
You may also do research or conservation work.
You should be willing to move – this may be essential and you may have to work abroad.
Video
Contacts
The following organisations may be able to provide further information.
Was this article useful?
Please help us improve Planit by rating this article.