Statisticians collect, analyse and interpret numerical information or data to help forecast developments and make decisions in a wide range of areas. These areas include actuarial work, biometrics, environmental work, forensics, health, housing, economics, insurance, local government, market research, pharmaceuticals, the labour market, teaching and transport.
The Work
You could be:
deciding after discussion with clients and colleagues what information is needed to carry out a piece of research and selecting the best way to obtain it
designing appropriate methods of research such as surveys and trials
carrying out research as part of a team
devising sets of questions for market researchers to ask members of the public and analysing the results
calculating and analysing figures on, for example, standard deviation and frequency distribution, using specialist statistical software
presenting the results orally and using tables, graphs, diagrams, computer models or written reports
making decisions or predictions based on the results
advising policy makers of results and decisions.
Pay
The figures below are only a guide. Actual pay rates may vary depending on:
where you work
the size of the company or organisation you work for
the demand for the job.
In the Scottish Government, the salary for assistant statisticians is around £26,000 to £30,000 a year. A senior assistant statistician with the Scottish Government earns around £38,000 to £46,000 a year.
For those on the Civil Service Fast Stream programme with the Government Statistical Service, you will start on £28,000 a year. This rises to between £45,000 and £62,000 a year with experience and promotion.
Conditions
You would be based in an office and use a computer most of the time.
Sometimes you might carry out experiments and surveys in other places.
You may have to travel and a driving licence is useful.
Hours would usually be regular, but you might have to be flexible to meet your client's needs.
You may work as part of a team of statisticians.
Workforce Employment Status
LMI data powered by LMI for All
Getting In
You usually need a good Honours degree (SCQF Level 10) in statistics or mathematics or a numerate subject such as economics, psychology, geography or operational research. For entry you need 4-5 Highers including Maths, with English at least to National 5.
The Universities of Edinburgh, Glasgow, Heriot Watt, St Andrews and Strathclyde offer degree and postgraduate courses that are accredited by the Royal Statistical Society.
A postgraduate qualification (SCQF Levels 11-12) in statistics is an advantage, and may be necessary when applying for jobs.
To work as an assistant statistician with the Scottish Government, you require a 2:2 Honours degree in a numerate discipline.
The Government Statistical Service (GSS) is the largest single employer of statisticians, with more than 30 different departments including the Office for National Statistics. The statistics they create go to formulate government policy. They offer a Civil Service Fast Stream programme. For entry you require a 2:1 Honours degree with at least 25% formal statistical training.
For posts in Scotland, the Scottish Government recruits assistant statisticians directly, rather than through the Civil Service Fast Stream. Vacancies are advertised on the Scottish Government website.
Workforce Education Levels (UK)
LMI data powered by EMSI UK
Job Outlook Scotland
Job Outlook Scotland and UK
Scotland
2022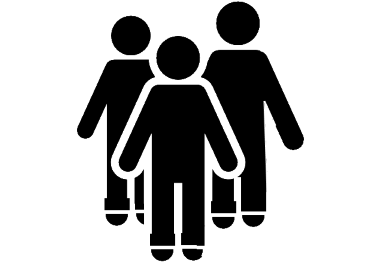 0.5 %

RISE

2027
United Kingdom

2022
2.4 %

RISE

2027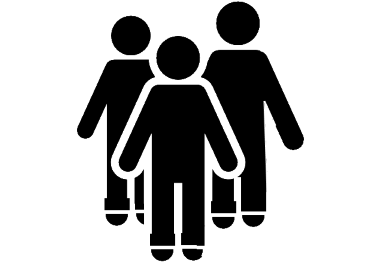 LMI data powered by EMSI UK
What Does it Take?
You need to be:
impartial
logical and methodical
able to handle a large amount of complex data and manipulate numbers
able to process data clearly and accurately
able to make sound judgements based on the information you have
willing to use your initiative and work out problems
able to work under pressure to meet deadlines
a good team worker.
You should have:
excellent attention to detail
good communication skills
the ability to present findings clearly and concisely
an enquiring mind
good IT skills
a high level of mathematical ability.
Training
The Civil Service Fast Stream programme lasts for four years.
You do training on the job specific to the field of work.
There are a number of short courses in statistical software packages such as SAS or SPSS.
Employers may support part time study for a postgraduate statistics qualification.
Getting On
You could work as a statistician for the government or for business or industry and you would probably specialise, for example in economics or biometrics.
With experience and ability, you could move on to senior or management posts.
You may need to take a postgraduate or professional qualification to progress.
You can become a member of the RSS. If you have a good Honours degree in statistics and at least 5 years' professional experience you can become a Chartered Statistician (CStat). (If you have a suitable degree but have not yet the required training and experience you can gain Graduate Statistician status).
You could also work in education, research or consultancy – perhaps being self-employed – and you might be able to work abroad.
More Information
The Statisticians in the Pharmaceuticals Industry website may be of interest and has some downloadable booklets for anyone thinking about a career in statistics in the pharmaceutical industry.
Video
Contacts
The following organisations may be able to provide further information.
Was this article useful?
Please help us improve Planit by rating this article.