Forensic scientists apply science to the law. They use various methods to identify and examine traces of physical evidence, and prepare them for use in court by the prosecution or the defence. They may establish a link between the accused and the scene of the crime or they may help settle disputes, for example find the cause of a fire. Although evidence is typically presented as a report, you may have to attend court to give evidence in person. 
The Work
There are several specialist areas:
chemistry – testing shoe prints, tyre or tool marks, flakes of paint, glass fragments, chemicals, including inflammable materials, often in cases of burglary, fire or counterfeiting
biology – testing blood, other body fluids, DNA, hair or clothing in cases such as assault or murder
toxicology – testing blood and urine samples for the presence of alcohol, drugs and solvents
firearms – examining weapons or explosives, as well as discharge residues left behind
documents and handwriting – analysing paper- or computer-based materials, in cases of fraud
fingerprints – analysing, identifying and determining the quality of fingerprints.
You could be:
visiting the scene of the crime to search for important materials
doing scientific tests on items or substances, including DNA sequencing to establish identity or paternity
using complex equipment and instruments such as liquid and gas chromatography and scanning electron microscopy
making detailed notes of and interpreting test results
recovering data from computers, mobile phones and other equipment
writing reports on your investigations for the police, Procurator Fiscal and/or lawyers
attending court to give statements on the results of your work.
Pay
The figures below are only a guide. Actual pay rates may vary, depending on:
where you work
the size of the company or organisation you work for
the demand for the job.
Starting salaries for forensic scientists are around £20,000 a year. With experience this can rise to between £25,000 and £35,000. Senior staff can earn up to £45,000 a year or more.
Conditions
You would work mainly in a laboratory.
You might visit scenes of crime, indoors or outdoors – outdoor work may be in difficult conditions and all weathers.
The work may be distressing when attending crime scenes.
You may have to defend evidence in court under cross-examination.
You will normally work regular hours but sometimes be on call or work shifts.
You will have to wear a lab coat and other protective clothing such as mask and gloves.
You may have contact with dangerous or unpleasant substances.
Workforce Employment Status
LMI data powered by LMI for All
Getting In
Entry to this work is highly competitive.
You will need a good Honours degree (SCQF Level 10) in a science subject such as forensic science, biology or chemistry.
Entry requirements are usually 4-5 Highers including Chemistry and Maths or another science subject for forensic science or chemistry. For a degree in biology, universities may prefer Higher Chemistry and Biology.
Some graduates in biology or chemistry take a postgraduate course in forensic science.
The Chartered Society of Forensic Sciences (CSFS) accredits the BSc Hons Forensic and Analytical Science at Robert Gordon University, the MChem Forensic and Analytical Chemistry and the MSC Forensic Science courses offered by the University of Strathclyde, and the BSc Hons Forensic Science at Abertay University.
It is not possible to get voluntary work placements with forensic labs due to the confidential nature of the work. However, work experience from other types of science labs would be beneficial.
The CSFS launched the Pre-Employment Assessment of Competence (PEAC) in 2015, which is a one-day skills assessment designed to help graduates looking for employment in forensic science. It is optional, but employers may look on it favourably.
Some qualified doctors become forensic medical examiners or forensic pathologists (see the Medical Pathologist job profile) and some dentists become forensic odontologists (doing forensic dentistry work).
A driving licence is useful and may be essential.
Forensic science jobs are usually advertised in the New Scientist, as well as the local press. In Scotland, the Scottish Police Authority (SPA) Forensic Services combines forensic laboratory, scene examination and fingerprint facilities. It has a dedicated forensic multimedia unit, the first of its kind in Scotland. They advertise vacancies on their website.
Workforce Education Levels (UK)
LMI data powered by EMSI UK
Job Outlook Scotland
Job Outlook Scotland and UK
Scotland
2022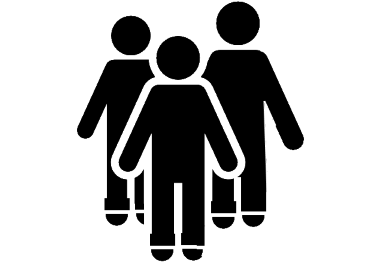 1.9 %

RISE

2027
United Kingdom

2022
3 %

RISE

2027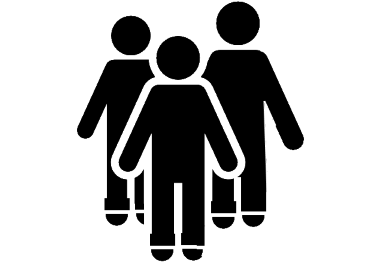 LMI data powered by EMSI UK
What Does it Take?
You need to be:
practical and logical
patient and methodical
very observant
accurate and meticulous when carrying out tests and recording findings
able to cope with distressing sights
a confident communicator
able to work under pressure and meet deadlines
willing to take responsibility.
You should have:
good written and verbal communication skills
good concentration
an enquiring mind
an excellent eye for detail and the ability to undertaking painstaking work
the ability to work as part of a team, as well as alone
the ability to meet tight deadlines.
Training
Training varies depending on your employer, but is usually a programme of on the job training supervised by senior forensic scientists.
You can do short courses in crime scene investigation, laboratory analyses as well as interpretation, evaluation and presentation of evidence, which are accredited by the Chartered Society of Forensic Sciences.
You must keep up to date with the latest developments and techniques in your field by undertaking Continuing Professional Development (CPD).
Getting On
You may have to start as a forensic science assistant, to gain practical experience before moving on to a forensic scientist job.
With experience and ability, you could move on to becoming a reporting officer and other senior levels.
You could become a specialist in one of the areas of work noted above – there is an increasing need for DNA analysts.
You may be able to work as a private consultant.
It helps if you are willing to move around the UK.
With experience you could apply to be a member of the Chartered Society of Forensic Sciences.
Video
Contacts
The following organisations may be able to provide further information.
Skills for Justice
Tel: 0117 922 1155
Website: https://skillsforjustice.org.uk/
Twitter: @Skills_Justice

Skills for Justice is the Sector Skills Council for the Justice, Community Safety and Legal Services Sectors. The careers section of their website holds information on the careers within these sectors.
Was this article useful?
Please help us improve Planit by rating this article.