Operational researchers use mathematics, statistics and scientific methods to help develop better systems and procedures in industry, commerce and public services. They try to give managers a scientific basis on which to make their decisions. They are sometimes called management scientists.
The Work
You could be:
looking at existing company methods and systems
interviewing staff and managers, and observing staff at work
collecting data for analysis
working with managers to identify problems, to find out where they think improvements are needed and to discuss possible changes
using programming techniques and analytical methods, such as scenario and decision analysis
using statistical, mathematical and computer 'models' to analyse the data and problem scientifically, and to see where changes could be made
presenting solutions and writing reports with recommendations
designing and testing new systems.
Pay
The figures below are only a guide. Actual pay rates may vary, depending on:
where you work
the size of company or organisation you work for
the demand for the job.
Starting salaries for qualified operational researchers in the UK tend to be in the range £25,000 to £29,000 a year. Starting salary can be higher if you hold a postgraduate degree. Experienced researchers can earn from £40,000 to £80,000 or more a year.
A government operational researcher on the Civil Service Fast Stream programme starts on £27,000 a year. This rises to between £45,000 and £55,000 a year with experience and promotion.
Conditions
You would be based in an office.
You would have to travel to other sites and business premises.
Your basic hours would be regular, 9.00am-5.00pm Monday to Friday.
You may sometimes need to work late or take work home to meet deadlines.
The work is demanding and might be stressful at times.
Workforce Employment Status
LMI data powered by LMI for All
Getting In
This is a small profession and entry is competitive.
You usually need a good Honours degree in a subject such as mathematics, statistics, economics, computer science or other science subject.
Entry requirements for degree courses are usually 4-5 Highers including Maths, and National 5 English.
Many entrants take a postgraduate degree before entering employment as a number of employers prefer this.
You can take a range of postgraduate courses in Operational Research at the University of Edinburgh. For entry, you need a degree in a numerate subject such as maths, physics, computer science, economics, engineering or science. 
For the Civil Stream Fast Track programme in operational research, you need a 2:1 Honours degree in a highly numerate subject or a 2:2 Honours degree with relevant experience or a postgraduate qualification.
The Fast Stream is open to British and Commonwealth citizens. Most posts are open to European Economic Area (EEA) nationals, certain non-EEA nationals and Swiss nationals. Some posts are reserved for British citizens, especially if dealing with security and intelligence.
You need good IT skills.
You could work in almost any type of organisation: commercial and industrial firms, retail companies, health services, defence and telecommunications companies, electricity, gas and water companies, transport, local and central government and educational institutions.
Workforce Education Levels (UK)
LMI data powered by EMSI UK
Job Outlook Scotland
Job Outlook Scotland and UK
Scotland
2022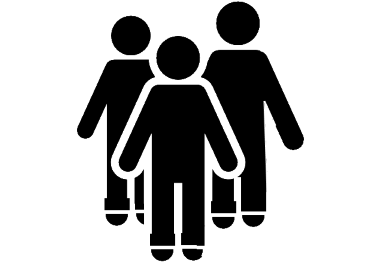 1.7 %

RISE

2027
United Kingdom

2022
2.4 %

RISE

2027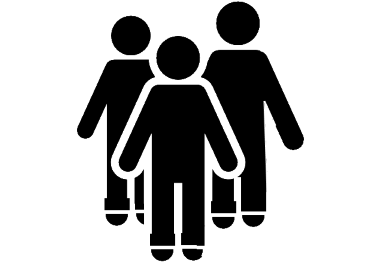 LMI data powered by EMSI UK
What Does it Take?
You need to be able to:
analyse and explain large amounts of complex data
identifying patterns in data
identify problems and work out solutions
pay close attention to detail
understand how businesses and organisations work
put forward a strong argument and provide evidence to support it.
You must be:
confident
organised and logical in your approach
a creative and flexible thinker
adaptable
highly numerate with a strong understanding of mathematical concepts
an excellent communicator.
Training
You would train and gain experience on the job with an employer. Major employers will run a well structured graduate training programme.
If you do not already have a postgraduate qualification, you would normally study part time for one while working.
In addition, you would attend a variety of short training courses relevant to the work you are doing.
The Operational Research Society provides a wide variety of training courses, seminars and conferences. The OR Society also has an Accreditation Scheme with 4 different levels of membership: Candidate Associate (CandORS), Associate (AORS), Associate Fellow (AFORS) and Fellow (FORS).
Getting On
You may need to move to get experience in different types of business.
You might become a senior operational research officer for a larger company or organisation.
You may move into general management and later into senior management.
You may move into self-employment, and set up your own business as a consultant.
More Information
The Government Operational Research Service (GORS), part of the Civil Service employs around 500 specialists who work on a range of projects across over 25 Government Departments and agencies. If you have a first or upper second class Honours degree in a numerate degree or a lower second class degree plus a numerate postgraduate degree you can apply for the GORS Fast Stream. 
Video
Contacts
The following organisations may be able to provide further information.
Was this article useful?
Please help us improve Planit by rating this article.