Chemical engineers design, plan, construct and operate large-scale manufacturing processes. This could be for a wide range of goods from fuel oils to food, pharmaceuticals and cosmetics. They also help manage world resources and protect the environment. Chemical engineers work in either research and development or manufacturing.
They are sometimes known as process engineers.
The Work
You could be:
looking for ways of changing raw materials such as oil, into new and useful products, or adapting and improving existing products
using computer modelling to create processes and simulations
designing and developing the machinery used in manufacturing processes
developing small-scale test processes and adapting successful tests to full-scale processes
running trials on new systems and making adjustments
making sure energy is used efficiently in the manufacturing process
designing and constructing production plants
finding the best way to reduce or dispose of by-products
running a chemical process plant and making sure processes are cost efficient, safe and comply with environmental laws.
Pay
The figures below are only a guide. Actual pay rates may vary, depending on:
where you work
the size of the company or organisation you work for
the demand for the job.
The average starting salary for chemical engineers is around £30,000 a year. With experience this can rise to between £35,000 and £55,000. Chartered engineers can earn up to £70,000 a year or more.
Conditions
Chemical engineers work in a laboratory, an office or a factory, depending on the type of work.
You normally work with a team of engineers and technicians.
In some cases, factory conditions may be noisy or dirty. You may need to wear protective clothing, a facemask or a hard hat.
Many engineers work regular hours, but in factory work you may work shifts and may need to be on call outside normal hours.
There are strict health and safety procedures to follow.
If you work in the oil and gas industry you may spend time working offshore, on a rig or platform.
Workforce Employment Status
LMI data powered by LMI for All
Getting In
You normally need a degree (SCQF Level 10-11) in chemical engineering. Other relevant qualifications with suitable chemistry or engineering content may be accepted.
The entry requirements for most degree courses are 4-5 Highers usually including Maths, Chemistry and Physics. Sometimes National 5 English and Physics may also be required.
It is recommended to take a degree accredited by the Institution of Chemical Engineers (IChemE). These are shown on the IChemE website.
Relevant work experience, paid or voluntary, is helpful.
You may be able to qualify by other training routes.
Certain colour vision conditions may affect entry to careers in this branch of engineering.
Chemical engineers work in the chemicals, food and drink, pharmaceuticals, cosmetics, plastics, paper, textiles, oil, gas, coal, artificial fibres and water industries. There are also jobs in engineering contracting companies to design and build production plants. Work is available in the UK and abroad and there is a steady demand for qualified staff throughout the world.
Workforce Education Levels (UK)
LMI data powered by EMSI UK
Job Outlook Scotland
Job Outlook Scotland and UK
Scotland
2022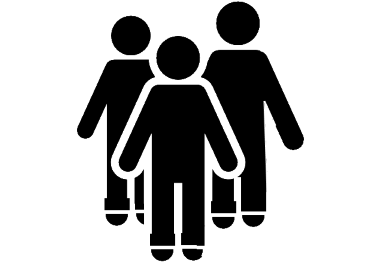 0.8 %

RISE

2027
United Kingdom

2022
1.5 %

RISE

2027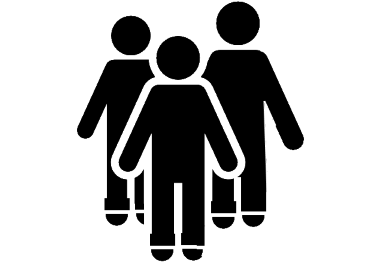 LMI data powered by EMSI UK
What Does it Take?
You need to have:
an aptitude for chemistry and maths
analytical and problem solving skills
excellent IT and CAD skills
a logical and accurate approach
organisational skills
good communication skills
project management skills
an understanding of health and safety regulations.
You need to be able to:
work alone or as part of a team
motivate and lead a team
make decisions
manage and motivate others
meet deadlines.
Training
After gaining your degree and some further training with an employer, you can register with the Engineering Council as an Incorporated Engineer (IEng) or Chartered Engineer (CEng) engineer.
For IEng you need to have either a recognised Bachelor's degree or a recognised HNC (SCQF Level 7) or HND (SCQF Level 8) plus further study to Bachelor's degree level.
For CEng you need to have a recognised Bachelor's degree with Honours plus a recognised Masters degree (SCQF Level 11) (or equivalent), or a recognised integrated Master of Engineering (MEng) degree (SCQF Level 11).
If you do not have the above qualifications, you may still be able to achieve IEng or CEng by other approved routes. You can check these alternative routes with the Engineering Council or with the appropriate professional engineering institution.
The Institution of Chemical Engineers (IChemE) accredits a number of company graduate training schemes. The IChemE website has more details.
You must be willing to keep up to date with changes in a fast moving industry.
Getting On
Chemical engineers who first qualify as IEng can progress to CEng after further study, training and experience. This can open up a wider range of opportunities.
You can work towards becoming a Chartered Chemical Engineer (MIChemE) through the IChemE. This will also improve your prospects.
You could move into project management.
You might move into a senior management job.
You could move into teaching and academic research in colleges and universities.
You might become a self-employed consultant offering specialist engineering services.
There can be good opportunities to work abroad.
More Information
As the regulatory body for the UK engineering profession, the Engineering Council sets and maintains the internationally recognised standards of professional competence.
Employment prospects in this area are very good. Jobs are widely available and process plants are located in industrial areas throughout the UK (particularly Scotland, the Midlands, North West and North East England) and overseas.
The Tomorrow's Engineers website has more information on careers in engineering.
Video
Contacts
The following organisations may be able to provide further information.
Was this article useful?
Please help us improve Planit by rating this article.