Sculptors design and create three dimensional (3D) forms or models as a way of artistic expression. They can specialise in areas such as figurative statues or abstract work.
The Work
You could be:
researching the subject and deciding on which materials would suit it best
sketching a design and perhaps making a model before starting on the sculpture itself
using materials such as clay, plastic, resin, stone, metal, wood or sand to create the sculpture
using a range of methods and tools to shape the material – this could involve carving, welding or moulding
using an original sculpture to make a mould for casting in metal
specialising in particular types of work, such as ice sculptures for particular events or metal sculptures using welding techniques
placing large models in public buildings or outdoors
promoting and selling your work, or applying for funding from public or private organisations
combining studio work with teaching or being an artist in residence.
Pay
Pay rates vary, depending on:
where you work
the size of company or organisation you work for
the demand for the job.
Because most sculptors work freelance, it is difficult to give a starting salary. Fees can vary depending on the size and nature of the work. There is an interactive artist's fees toolkit in the Resources section of the Artist's Information Company website (you need to be a member to access this).
Some sculptors find work as an artist in residence, which can last for any period between one month and one year. The pay for this varies widely and some residencies may include free accommodation and use of a studio and equipment.
Conditions
You would work in a studio, a gallery or from home.
The conditions might be dirty and dusty, depending on the materials you use.
Your hours could be irregular, including evenings and weekends.
At times you might be under pressure to meet deadlines.
You would work alone most of the time.
You may have to wear eye goggles and safety boots.
You might have to travel to meet clients and attend exhibitions, in order to promote and sell your work.
The work can be physically demanding, depending on the materials and methods you use.
Workforce Employment Status
LMI data powered by LMI for All
Getting In
You usually need a degree (SCQF Level 9-10) in fine art or art and design, specialising in sculpture.
There are BA Honours degrees (SCQF Level 10) in Sculpture at the University of Edinburgh (Edinburgh College of Art), Contemporary Art Practice (Sculpture) at Robert Gordon University, Fine Art (Sculpture specialism) at the University of Dundee, and Fine Art – Sculpture and Environmental Art at Glasgow School of Art.
For entry to a degree course you need 4-5 Highers, normally including English and Art and Design. You may complete a foundation year in art before choosing a specialism in year 2 of your degree.
You also need a good portfolio of artwork.
If you are very talented and have an exceptionally good portfolio, you might get into college or university without the necessary Highers.
If you have a degree in art, there are postgraduate courses) (Master of Art and Master of Fine Art degree) (SCQF Level 11) in Contemporary Art Practice (Sculpture) at the University of Edinburgh (Edinburgh College of Art).
You could start by taking an NC or NQ (SCQF Levels 4-6) (formal entry requirements not always needed) or an HNC (SCQF Level 7) (2 Highers normally needed for entry) in an art and design subject. This might lead to further study for a HND (SCQF Level 8) or a degree.
If you are exceptionally talented you might be able to work as a sculptor without qualifications, provided you have a very good body of work to demonstrate your ability.
For art school courses you need to apply through UCAS. 
It is very difficult to become established as a sculptor. Most sculptors work freelance and very few earn a full living from their sculpture, particularly in the early stages.
Workforce Education Levels (UK)
LMI data powered by EMSI UK
Job Outlook Scotland
Job Outlook Scotland and UK
Scotland
2022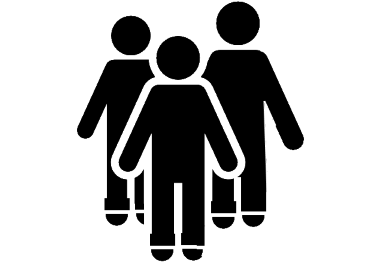 0.7 %

FALL

2027
United Kingdom

2022
1 %

RISE

2027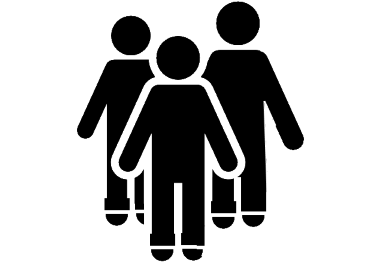 LMI data powered by EMSI UK
What Does it Take?
You need to be:
artistic, creative and imaginative, with a good eye for design and proportion
good with your hands when using tools
patient and accurate
confident – to promote your work to customers
energetic and flexible
good at networking and negotiating when looking for work.
You need to be able to:
lift or move heavy materials or items
work to a brief if a client has requested a piece of work
work alone for long periods
accept criticism of your work
work under pressure to meet deadlines.
Training
You might train with an established sculptor.
This would allow you to gain experience in creating successful pieces and promoting them to potential buyers.
Getting On
You may start by having another full time job, such as teaching or tutoring, and sculpting in your spare time.
With experience, you may get work as a sculptor in residence – making pieces, running workshops and teaching in local community groups.
If you build up a good reputation, you may be asked to design sculptures for specific organisations or individual clients.
Sculptors charge fees, which vary depending on the size and nature of the work and how well known you are.
It can take a long time to establish a reputation that allows you to live by sculpting alone. If you do not become well known or there isn't enough work, you might find it very difficult to earn an income and you might always need to have another job.
If you are successful enough you could open your own studio or gallery.
Many sculptors also work in teaching, lecturing, community arts or art therapy.
More Information
Young Scot and Creative Scotland operate the 'Nurturing Talent - Time to Shine Fund', which aims to support young people aged 11-25 and interested in developing creative or artistic skills. Both individuals and groups can apply for funding up to £1,000. For more information see the Young Scot website.
For more information on creative careers see the Discover Creative Careers Finder website
Video
Contacts
The following organisations may be able to provide further information.
a-n The Artists Information Company
Tel: 0300 330 0706
Website: http://www.a-n.co.uk/

This site includes useful information on employment and self-employment in this area of work.
Was this article useful?
Please help us improve Planit by rating this article.