Checkout operators put customers' purchases through the till, take the money or card details, and give out change and receipts.
The Work
You could be:
using a computerised till with a barcode scanner
keying in prices on the checkout computer
weighing fruit and vegetables so the till can work out the cost
handling cash, credit and debit cards, vouchers and coupons
helping customers to pack purchases
changing paper till rolls and keeping the checkout area tidy
using special tools to remove security tags
making sure you don't sell certain products, such as alcohol, to underage customers.
Pay
The figures below are only a guide. Actual pay rates may vary, depending on:
where you work
the size of company or organisation you work for
the demand for the job.
Starting pay is often based on the National Minimum Wage (NMW) or the National Living Wage (NLW).

As of 1 April 2022 the National Minimum Wage is £4.81 an hour for workers aged 16 to 17, £6.83 an hour for workers aged 18 to 20 and £9.18 an hour for workers aged 21 to 22. The National Living Wage is £9.50 for workers aged 23 and over.
This may rise to around £7.60 an hour.
Conditions
You will work in a supermarket, wholesale cash and carry, DIY store or other large shop.
You may be sitting in one place throughout your shift.
You will probably work different shifts including some evenings and weekends.
Part time work is common.
You usually wear a uniform, which the employer provides.
You may get a discount on goods you buy from the shop.
Getting In
You do not need formal qualifications but a good general education is useful.
You should be fast and accurate in basic maths.
You may be able to get into a Modern Apprenticeship in retailing in some areas.
If you work in a premises that sells alcohol you will need to be at least 18.
Workforce Education Levels (UK)
LMI data powered by EMSI UK
Job Outlook Scotland
Job Outlook Scotland
Scotland
2022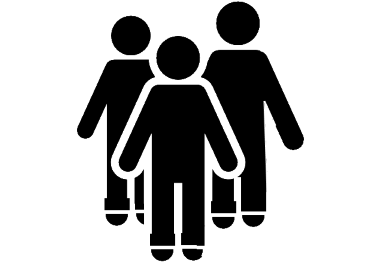 2.2 %

RISE

2027
LMI data powered by EMSI UK
What Does it Take?
You should be:
good at working with the public
able to work under pressure — sometimes the queue may continue all through the day
friendly and helpful
smartly presented
honest
good with numbers and able to handle money.
Training
Training is on the job.
Any staff selling alcohol must have completed at least 2 hours training in line with government guidelines. Your employer would usually provide training for the BIIAB Scottish Certificate for Licensed Premises Staff.
Getting On
If you are working for a big company, your employer might offer you training for a supervisory post. From there you might go on to train as a manager.
You could also go on to train other checkout operators.
You might have to move to other parts of the country to get promotion.
Contacts
The following organisations may be able to provide further information.
Was this article useful?
Please help us improve Planit by rating this article.