Psychotherapists work with adults or children and their families to help them cope with emotional or mental health problems through exploring and understanding their thoughts, feelings or behaviour, using talking therapy.
Psychotherapists use a variety of techniques including: cognitive behavioural therapy (CBT), mentalisation based therapy (MBT), dialectical behavioural therapy (DBT), psychoanalytical, and psychodynamic therapies.
The Work
You could be:
working with patients suffering from symptoms such as anxiety, panic attacks, neuroses, phobias, obsessions, depression or stress
seeing an individual patient a few times a week for up to an hour at a time to build up a strong relationship
encouraging a patient to discuss their thoughts, feelings and behaviour, and past and present events
working in therapy sessions with groups of patients, families or couples in clinical settings
practising techniques such as dream analysis, hypnotherapy or reconditioning
using toys and play to help children express their feelings
working with patients over weeks, months and even years to help them overcome their issues
writing evaluations and reports
running group training sessions with other healthcare professionals such as nurses, social workers or teachers.
Pay
The figures below are only a guide. Actual pay rates may vary, depending on:
where you work
how many hours you work
whether you are in public or private practice.
Psychotherapists are normally paid on the NHS Agenda for Change. The current pay scales are from April 2023.
psychotherapist – Band 6, £37,831 to £46,100 a year
senior psychotherapist – Band 7, £46,244 to £53,789 a year
consultant psychotherapists – Band 8c, £79,466 to £85,181 a year.
 Self-employed psychotherapists can charge between £40 and £100 for up to an hour long session.
Conditions
In most cases you work in an office.
Working hours can vary.
If you are in private practice you decide yourself how many hours to work.
You might work evenings and weekends to suit the patients.
There are opportunities for part time work.
Clients might be nervous, angry or sad, so your work can be emotionally demanding.
You could work in a variety of settings such as community clinics, GP surgeries, hospitals or social services departments.
If working in the NHS, you would work with a multidisciplinary team of social workers, psychologists, mental health nurses and psychiatrists.
Workforce Employment Status
LMI data powered by LMI for All
Getting In
Most psychotherapists are graduates who have experience as a health care practitioner such as psychologist, mental health nurse or social worker.
For entry you need a good Honours degree in a relevant subject, such as psychology, social work or medicine. Entry requirements for degree courses are normally 4-5 Highers.
You then need to study for a postgraduate qualification in psychotherapy. Most employers, like the NHS, require a course approved by a professional body such as the British Association for Counselling and Psychotherapy (BACP), UK Council for Psychotherapy (UKCP), the British Psychoanalytical Council (BPC) or the Council of Psychotherapy in Scotland (COSCA).
There are currently no specific qualifications if you want to go into private practice and registration is voluntary.
There is a limited number of training places available, so entry is very competitive.
You will require a satisfactory criminal record check from Disclosure Scotland to show that you are suitable for this type of work. Contact Disclosure Scotland for details on the type you would need.
Psychotherapists work in the National Health Service (NHS), while others work in private practice, in psychiatric hospitals and units, child guidance, specialist schools, consultation centres and prisons. You may specialise in one type of therapy such as Cognitive Behavioural Therapy (CBT), or practice several different types.
Workforce Education Levels (UK)
LMI data powered by EMSI UK
Job Outlook Scotland
Job Outlook Scotland and UK
Scotland
2022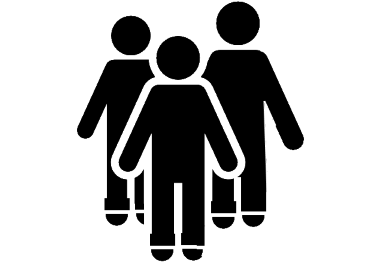 0.9 %

RISE

2027
United Kingdom

2022
2.9 %

RISE

2027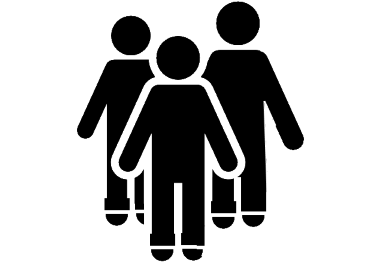 LMI data powered by EMSI UK
What Does it Take?
You need:
excellent listening skills
professional detachment
the ability to discuss intense and unpleasant emotions and events with clients
the ability to relate to different people from different backgrounds
respect for confidentiality
patience, as progress with some patients can take time
a sense of humour.
You also need to be:
empathetic
observant
open-minded and non-judgemental
a clear and logical thinker
self-aware.
Training
Training is usually four years, combining study with on the job clinical training under the supervision of a qualified psychotherapist.
If you study a BACP accredited course, it leads to membership and entry to the register on the approved psychotherapists' database.
All psychotherapists must undertake Continuous Professional Development (CPD) to keep up to date with clinical and theoretical work, by attending seminars, courses or meetings.
Part of the training involves trainees undergoing psychotherapy sessions themselves.
Trainees have to pay for their training analysis, registration fees and course fees.
Getting On
You could move into a managerial position if you are working within the NHS, where you are in charge of individual employees and services.
You might specialise in working with a particular group such as child and adolescent psychotherapy.
You could move into teaching or training at universities or institutions.
You could become a training therapist, training new entrants.
Video
Contacts
The following organisations may be able to provide further information.
Was this article useful?
Please help us improve Planit by rating this article.