Social workers safeguard the needs of vulnerable people who may be at risk from harm or abuse, or have social and emotional problems. They provide support and organise social services to enable people to improve their lives or become more independent.
The Work
There are two main types of social worker:
field social worker – works in the community, hospitals, day centres, schools and clients' homes
residential social worker – works in residential accommodation for a variety of people needing care.
As either a field or residential social worker you might work with adults, children and families, older people, people with disabilities or mental health problems, offenders or those with addiction problems. In all cases you could be:
building up a trusting relationship with your clients
investigating individual cases, collecting relevant information, checking facts, interpreting data and making appropriate (possibly unpopular) decisions
asking for guidance from your supervisor in difficult cases
reviewing cases in the light of changing circumstances
working in partnership with users and carers to decide on best services for the client
working closely with other agencies to provide services
keeping written records of all interviews and prepare reports.
Depending on your clients you could be:
deciding if children are at risk, arranging protection for them, monitoring them regularly, perhaps removing them from the care of their parents or carers and arranging foster homes or adoption
assessing the needs of older people and arranging social services
assessing needs of people with mental health problems or learning disabilities, and arranging residential or nursing home care if needed
helping people with physical disabilities integrate into the community
keeping in contact with offenders who are on community based sentences and monitoring their behaviour
setting up or running rehabilitation programmes for people with drug or alcohol problems
assisting the needs of all carers to continue in their caring role by arranging short breaks or other relevant support.
Pay
The figures below are only a guide. Actual pay rates may vary, depending on:
where you work
the company or organisation you work for
the demand for the job.
Salaries for social workers in Scotland vary depending on the local authority you work for. Starting salaries for qualified social workers are around £31,000 a year, rising to between £38,000 and £40,000 a year. Senior social workers can earn up to around £45,000 a year or more.
Conditions
You could work for a local authority, as most social workers do, or for a voluntary agency or in the private sector.
You may work normal office hours but hours are often long and varied including evening and weekend work.
Depending on your job you might sometimes be on call in case of emergencies, and you may have to work evenings and weekends.
As a field social worker, you would have to travel to visit clients.
As a residential social worker, you would probably work shifts and may sometimes stay overnight.
Workforce Employment Status
LMI data powered by LMI for All
Getting In
To qualify as a social worker you will need either an Honours degree or postgraduate qualification in social work recognised by the Scottish Social Services Council (SSSC).
For an Honours degree in social work you will need 3-4 Highers plus subjects at National 5 depending on the institution. This normally lasts 4 years full time, including practical placements.
If your degree is in another subject, you need to study a 2-year full time postgraduate course in social work.
If you have a non-graduate qualification in social work, you can study part time distance learning for an Honours degree while working in a social care setting. In Scotland this route is offered by Robert Gordon University and the Open University in Scotland. Your employer may pay your tuition costs.
If you have a first degree in another subject and want to study for a postgraduate qualification in social work, you may be eligible for a bursary from the SSSC. Bursaries are available if you have been offered a full time place on a postgraduate programme in Scotland. The number of bursaries available is limited. See the SSSC (Scottish Social Services Council) website for more information.
For entry to most social work courses, you will need relevant paid or unpaid work experience. This can include care work, counselling, community work and teaching. You can consult the relevant admissions offices for further details.
During your study you must complete 200 days of assessed practice in a social care setting.
You will require a satisfactory criminal record check from Disclosure Scotland to show that you are suitable for this type of work. Contact Disclosure Scotland for details on the type you would need.
You will also need to register with SSSC before being accepted.
A driving licence is useful and may be essential for some jobs.
Workforce Education Levels (UK)
LMI data powered by EMSI UK
Job Outlook Scotland
Job Outlook Scotland and UK
Scotland
2022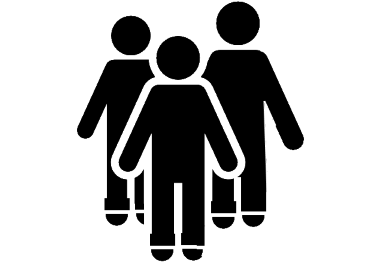 1.3 %

RISE

2027
United Kingdom

2022
0.5 %

RISE

2027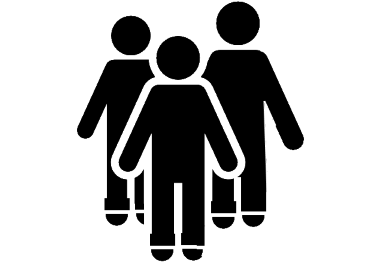 LMI data powered by EMSI UK
What Does it Take?
You need to be able to:
work under pressure and remain calm
demonstrate care and concern for vulnerable and disadvantaged people
relate to and communicate with people of all ages and backgrounds
remain detached from clients, to enable you to make effective decisions
make difficult decisions and act in individuals' best interests.
You should be:
non-judgemental and able to assess the needs of the groups you are working with
a good listener, empathetic, observant and understanding
a good negotiator to arrange resources and help
confident – able to deal with difficult situations and possibly aggressive clients
well organised – to monitor your caseload and keep records
self-motivated and able to work independently.
Training
After qualifying, your initial training will be on the job.
Newly qualified social workers (NQSWs) must carry out 144 hours of study (24 days) of training courses, seminars or other suitable learning activities within 12 months (or 18 months if working part time) of registration. 30 hours of these must relate to the protection of children and adults from harm. These activities are part of Continuous Professional Learning (CPL).
After your initial registration period is complete, registration is ongoing with an annual declaration of CPL hours you have undertaken - the SSSC will decide how much CPL you need to do every year to maintain your registration as a qualified social worker.
Getting On
You might take training courses to allow you to work in specialisms such as children and families, community care, criminal justice or mental health.
With experience, you may become a social work first line manager responsible for a team of social workers or for the services in a particular area.
You may become an assistant director or perhaps a director of social work.
Video
Contacts
The following organisations may be able to provide further information.
Was this article useful?
Please help us improve Planit by rating this article.