Nannies look after their employers' children, in the children's own homes. They must build up a good relationship with the parents and the children.
The Work
You could be:
living in your employer's home, with the family, or travel to them every day
solely responsible for looking after children while the parents are out, so work varies according to the children's ages
dressing, feeding, bathing and changing babies
helping toddlers to dress, preparing meals for them and teaching social skills such as using a knife and fork
caring for a child with a physical or learning disability
taking older children to school, meeting them after school and taking them to other activities
encouraging the children's social and emotional development through games, stories, music and arts activities, and promoting the children's learning and educational development
taking children on outings to local parks and playgroups, encouraging them to play with others
carrying out other tasks, such as keeping the children's rooms clean and tidy, or doing the children's laundry, as agreed with your employer.
Pay
The figures below are only a guide. Actual pay rates may vary, depending on:
where you work
the family you work for
the demand for the job.
Full time live out nannies can earn around £25,000, rising to around £37,000 with experience. Food may be provided when you are at work. Vacancies can state hourly rate or yearly salary.
For full time live-in nannies, salaries tend to be in the range of £400 to £750 per week. Food and accommodation are provided.
Conditions
Young children need a lot of physical care such as feeding and toileting.
You will have to lift and carry small children about.
Children can be noisy and demanding.
Working hours will vary depending on the family, but may start around 7.00am before parents leave for work and may finish around 7.00pm when parents return from work. You may have to work some evenings and weekends.
Food might be included during your working hours.
If you live-out, you may work part time – perhaps a certain number of hours or days per week – by arrangement with your employer.
If you live-in, you may travel with the family, to look after the children, on holidays or business trips.
Workforce Employment Status
LMI data powered by LMI for All
Getting In
You do not have to have a childcare qualification, but most employers now prefer qualified nannies. In Scotland, nannies usually qualify by one of the following routes.
By taking an NC in Early Education and Childcare, one year full time, followed by the HNC in Childhood Practice for a further year full time. Entry to the NC is usually 3-5 subjects at National 4 or 5 including English. Entry to the HNC is by completing the NC first or 2 Highers including English.
More and more are entering this profession through a Modern Apprenticeship. Here, you would study for an SVQ in Social Services (Children and Young People) at Levels 6 and 7 in partnership with the Scottish Social Services Council (SSSC).
Completing a Foundation Apprenticeship in Social Services (Children and Young People) whilst at school may increase your chances of getting accepted on an HNC or into a Modern Apprenticeship.
Employers expect you to be registered with the SSSC, or willing to do so within a certain time after starting the job.
It is useful to have experience working with children and skills in art, crafts, music or dance are helpful.
You need to be fit to look after children and lead them in their activities.
You will require a satisfactory criminal record check from Disclosure Scotland to show that you are suitable for this type of work. Contact Disclosure Scotland for details on the type you would need.
You normally need a driving licence.
Languages can be useful for jobs abroad or for with families that travel.
Workforce Education Levels (UK)
LMI data powered by EMSI UK
Job Outlook Scotland
Job Outlook Scotland and UK
Scotland
2022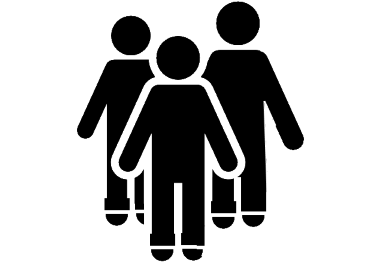 2.4 %

RISE

2027
United Kingdom

2022
0.2 %

RISE

2027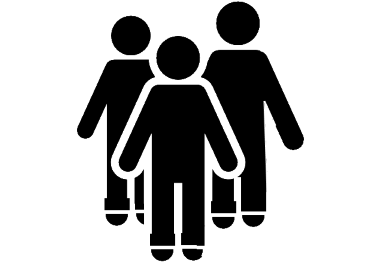 LMI data powered by EMSI UK
What Does it Take?
You need to be:
able to get on well with children and enjoy working with them
practical and well organised
aware of the needs of young children
warm and friendly – to offer children emotional support
interested in the care and development of young children
patient and tolerant
responsible
able to cope with the unexpected
aware of health and safety issues.
You should have:
imagination and initiative for planning activities
common sense
confidence
household skills.
Training
After taking qualifications, training is normally on the job, through experience.
Getting On
You may start in a part time live-out post and with experience, move to a full time live-in post.
You may be able to work abroad.
With further training you could also become an early years practitioner. See the job profile on Early Years Practitioner.
You may wish to gain even further qualifications such as a degree in Child and Youth Studies or Childhood Practice.
You could then take a postgraduate course in social work or teaching and, if you wished, change your career.
More Information
Many families need a nanny to cover working hours only, so you might have weekends off. You may need to move around for work.
Video
Contacts
The following organisations may be able to provide further information.
Was this article useful?
Please help us improve Planit by rating this article.