A forensic psychologist works with people who have committed crimes, treating them for problems such as stress, drug addiction or violent behaviour, with a view to rehabilitating them and preventing them from re-offending. They also help reduce stress for staff working in prisons.
The Work
You could be:
assessing offenders using interviews and tests
developing and implementing treatment programmes for a range of issues, such as addiction, aggression and social skills
carrying out treatment with the offenders such as group therapy
training prison staff in how to work with prisoners
giving evidence in court and at parole boards about offenders' mental health
advising on prison schemes such as anti-bullying plans
carrying out research into how effective treatment programmes are
giving counselling and support to victims of crime
helping with crime investigations by 'profiling' (describing the kind of person likely to have committed a particular crime).
Pay
The figures below are only a guide. Actual pay rates may vary, depending on:
where you work
the size of the organisation you work for and whether you are self-employed
the demand for the job.
A qualified forensic psychologist working for the Scottish Prison Service would earn around £38,000 a year. An assistant psychologist with the Prison Service starts on around £24,000.
The salaries for NHS Psychologists in Scotland are usually based on the NHS Agenda for Change pay rates. The current pay scales are from April 2023.
Qualified psychologists start on Band 7, £46,244 to £53,789 a year. With experience this rises to Band 8a, £56,992 to £61,522 a year, and Band 8b, £67,285 to £71,978 a year.

Consultant/lead psychologists are on Band 8c, £79,466 to £85,121 a year.
Conditions
You have to go through regular security checks as you move about the prisons.
You usually work normal office hours from Monday to Friday.
There might be occasional evening or weekend work, or overnights spent away from home.
Some locations might be hard to reach without a car.
Clients might be nervous, hostile, aggressive or depressed, so your work can be emotionally demanding.
You might be at some personal risk when working with violent offenders or sex offenders.
Workforce Employment Status
LMI data powered by LMI for All
Getting In
You would work towards registration with the British Psychological Society (BPS).
To get Graduate Basis for Chartered Membership (GBC), you need either a BPS recognised degree (first or second class Honours) in psychology, or a degree in another subject plus a BPS recognised conversion course.
To do an Honours degree in psychology you usually need 4-5 Highers.
Paid or unpaid work experience is advantageous.
After your degree you would find relevant paid or voluntary work experience (at least 12 months) ideally as a psychology assistant or research assistant, before choosing your speciality.
To qualify as a forensic psychologist you must complete a BPS accredited Masters (MSc) in Forensic Psychology, then complete the BPS Qualification in Forensic Psychology Stage 2.
In Scotland you can study for the postgraduate MSc Forensic Psychology at Glasgow Caledonian University or MSc Applied Forensic Psychology at Edinburgh Napier University.
All practising psychologists must be registered with the Health and Care Professions Council (HCPC).
To work as a clinical forensic psychologist within the NHS, you must first qualify as a clinical psychologist (see Psychologist - Clinical) before completing the MSc in Forensic Psychology.
You will require a satisfactory criminal record check from Disclosure Scotland to show that you are suitable for this type of work. Contact Disclosure Scotland for details on the type you would need.
Employers are mainly the Scottish Prison Service, the National Health Service (NHS) and Departments of Social Work. You would work in prisons, psychiatric hospitals and secure units and with offenders who are on probation.
Workforce Education Levels (UK)
LMI data powered by EMSI UK
Job Outlook Scotland
Job Outlook Scotland and UK
Scotland
2022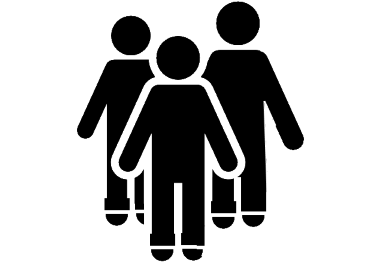 1 %

RISE

2027
United Kingdom

2022
3.1 %

RISE

2027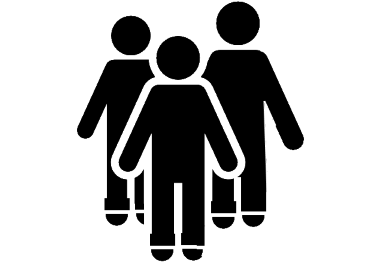 LMI data powered by EMSI UK
What Does it Take?
You need:
commitment to helping offenders to lead law-abiding lives
respect for confidentiality
listening skills and patience
problem solving ability
clear, logical thinking
excellent research skills
organisation skills.
You should be:
able to communicate with different people
observant
non-judgemental
assertive
resilient
able to work well in a team.
Training
Once you have achieved Chartered Membership of the BPS you will continue to learn and train during your career through a programme of Continuous Professional Development (CPD).
You will need to keep up to date with research on a wide range of conditions and developments in the treatment of these conditions.
Getting On
Working for the Scottish Prison Service, you would start as a forensic psychologist in training and could work your way up to psychology manager.
Apart from the usual routes of promotion to senior level there are opportunities to move into research or training or self-employed consultancy work.
To get promotional posts you may have to be willing to move around the country.
Video
Contacts
The following organisations may be able to provide further information.
Was this article useful?
Please help us improve Planit by rating this article.