Childminders care for babies and children, aged up to 16. They usually work in their own homes.
The Work
You could be:
making sure the children you care for are safe and well looked after
changing nappies, cooking, feeding and washing the children
giving emotional support to children, making sure they are secure and happy
encouraging children to learn through books, toys and games
taking young children to parks, toddler groups and playgroups, and encouraging them to play with other children
taking older children to nursery and school and collecting them at the end of the day
respecting the wishes of children's parents about daily routines, diet and religion
negotiating contracts and fees with parents.
You might specialise in looking after children with special needs.
Pay
The figures below are only a guide. Actual pay rates vary, depending on:
where you work
the demand for the job.
Childminders are self-employed and therefore negotiate their own rates of pay and working conditions. They are responsible for their own tax and National Insurance (NI) payments.
There is no national rate for fees but across Scotland current rates advertised are between £4.76 and £6.03 per child per hour. Most childminders offer a reduced rate if they look after more than one child from the same family.
Conditions
You would be self-employed, usually working from your own home, so work arrangements vary.
Young children need a lot of physical care such as feeding and toileting.
Children can be noisy and demanding.
You would probably have pre-school children all day and school age children before and after school, so hours can be long, including early mornings, afternoons and evenings.
To some extent, you can set your own hours of work but you might need to be flexible and negotiate with the parents of the children you care for.
Depending on your home, you can care for no more than 6 children under 16 (including your own children). No more than 3 of these may be of pre-school age and no more than 1 should be under 1 year old.
If you provide a food service for the children, you will have to register with the local authority's environmental health department.
You could choose what ages of children to care for – some childminders do not take babies under 2, some do not take children over 12.
Workforce Employment Status
LMI data powered by LMI for All
Getting In
You do not always need formal qualifications but previous experience with children is very desirable.
If you want to study, you could take an NC in Early Education and Childcare (SCQF Level 6) or SVQs in Social Services (Children and Young People) (SCQF Level 6 and 7) (see Early Years Practitioner).
The Scottish Childminding Association (SCMA) run a Childminding Induction Support Programme. This costs £200, but you may be able to fund this with an Individual Training Account (ITA).
You must be registered with the Care Inspectorate to work as a childminder. Registration can take between 3 and 6 months.
The Care Inspectorate will interview you and visit your home to check that it is safe for children. They may ask you to put in, for instance, stair gates. You have to meet fire regulations.
You will require a satisfactory criminal record check from Disclosure Scotland to show that you are suitable for this type of work. Contact Disclosure Scotland for details on the type you would need. This applies to all members of your household aged 16 and over. The Care Inspectorate will do further checks each year.
You must be at least 18 years of age.
You must be fit and healthy to supervise and care for children.
Workforce Education Levels (UK)
LMI data powered by EMSI UK
Job Outlook Scotland
Job Outlook Scotland and UK
Scotland
2022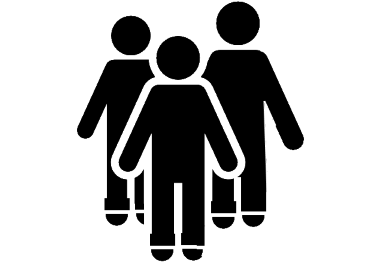 2.4 %

RISE

2027
United Kingdom

2022
0.2 %

RISE

2027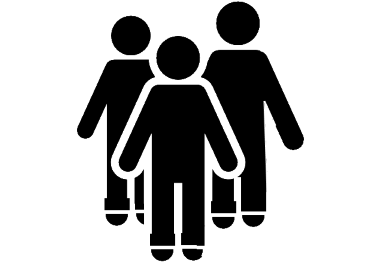 LMI data powered by EMSI UK
What Does it Take?
You should be:
practical and well organised
aware of the needs of young children
warm and friendly – to give children emotional support
interested in the education and development of young children
able to get on well with children
able to multitask and look after several children at once
able to remain calm and have lots of patience
responsible
confident.
You should have:
imagination and initiative for planning activities
common sense
the ability to stay calm in an emergency
an understanding of different cultures and parenting styles.
Training
The SCMA runs approved short courses, usually in association with local authorities or colleges.
The SCMA also offers a continuous professional learning (CPL) programme to keep your skills and knowledge up to date. Contact the SCMA for details.
Getting On
You may wish to do further training to get a full qualification in childcare and education (see Early Years Practitioner). This will develop your skills but will not change the work you do as a childminder.
You may choose to be a childminder if you have young children and then move into work as a nursery nurse when your children are older.
More Information
Remember that when you set up as a childminder you will have to pay for:
your registration with the Care Inspectorate
insurance to cover you in case of any accidents
possible alterations to your house or garden to make them safe
equipment, including high chairs, toys, games, books, smoke alarms, fire guards and fire blankets
first aid training.
Total start up costs could range from £80 to £500, depending on how much you need to do to comply with regulations. Depending on where you live, you may get a grant to help with some of these items.
Video
Contacts
The following organisations may be able to provide further information.
Was this article useful?
Please help us improve Planit by rating this article.