Careers advisers help people to make realistic and well-informed career decisions and plans. They also help people to develop career management skills.
The Work
You might:
work with groups of clients to help them develop career planning or job search skills
interview individuals on a one-to-one basis to help them to identify suitable career, learning or training options
support individuals who are finding it difficult to make the transition into the world of work
visit employers, training providers, colleges or universities to develop your knowledge of career and learning opportunities
help businesses with redundancy by helping individuals to develop new career strategies
help clients to write career development plans
refer people to training providers or other agencies who can provide them with help to get over barriers to work or learning
use computer databases and websites to research information or assess clients' skills, interests, aptitudes and abilities
keep records, assess and track clients' progress into education, training and employment.
Pay
The figures below are only an example. Actual pay rates may vary, depending on:
where you work
the company or organisation you work for
the demand for the job.
Trainee careers advisers working for Skills Development Scotland (SDS) start on around £24,000 a year. Qualified careers advisers earn £37,533 to £42,772 a year. Team leaders earn £43,028 to £50,101 a year (November 2023).
Careers advisers in higher education may earn from around £35,000 to around £45,000 a year. 
Conditions
You would normally be based in an office which is open to the public.
You could spend a lot of time working with students in schools, colleges or universities and with individuals and groups in the community.
Your hours would usually be regular, Monday to Friday, but you may have to do some occasional evening or weekend work.
Workforce Employment Status
LMI data powered by LMI for All
Getting In
There are two main ways to qualify as a careers adviser: through higher education or work based study.
The most common route is to do a full time postgraduate course in career guidance. For entry you normally need a degree, in any subject. Entry requirements for degrees are usually 4-5 Highers.
In Scotland, you would complete the Qualification in Career Development (QCD). This is incorporated into the postgraduate courses in Career Guidance and Development offered by both Edinburgh Napier University and the University of the West of Scotland. This qualifies you to work as a careers adviser anywhere in the UK.
Alternatively you could apply for a position as trainee careers adviser. This is a two-year training programme, during which you would complete the Postgraduate Diploma qualification in Careers Guidance and Development by distance learning as well as the Trainee Careers Adviser Development Plan. You would need at least a 2:2 Honours degree to enter at this level.
If you are eligible, you may be able to get funding to study for the QCD, full time or part time, from the Student Awards Agency for Scotland (SAAS). See the SAAS website or contact the above universities for more information.
It helps if you have relevant work experience, in industry or with people.
You could start as a Modern Apprentice completing the MA in Career Development at SCQF Level 7. After completing this you would progress onto the Technical Apprenticeship in Career Development at SCQF Level 9.
After completing the Technical Apprenticeship you would either look for a vacancy as a trainee careers adviser, or complete the postgraduate qualification at Edinburgh Napier University or the University of the West of Scotland on a full or part time basis.
A driving licence can also be useful.
You will require a satisfactory criminal record check from Disclosure Scotland to show that you are suitable for this type of work. Contact Disclosure Scotland for details on the type you would need.
Most careers advisers in Scotland work for Skills Development Scotland (SDS). However, it is possible to find work in other settings including: college and university careers advisory services, community based employability services or projects, the voluntary sector or independent career development agencies.
In England, careers advisers work for the National Careers Service, universities, colleges, independent career consultancies and a wide range of organisations in the voluntary sector.
Careers Wales is the national all-age career advice and guidance service in Wales.
In Northern Ireland, the Careers Service is part of the Department for Communities and careers advisers are based in Jobcentres, Jobs and Benefits Offices and Careers Offices.
Workforce Education Levels (UK)
LMI data powered by EMSI UK
Job Outlook Scotland
Job Outlook Scotland and UK
Scotland
2022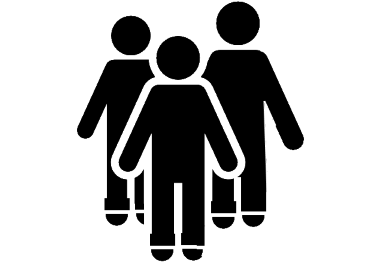 3.2 %

RISE

2027
United Kingdom

2022
2.4 %

RISE

2027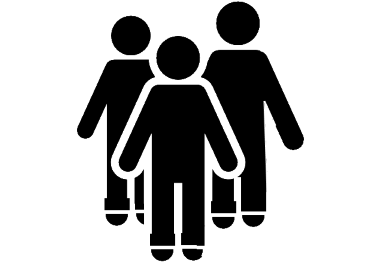 LMI data powered by EMSI UK
What Does it Take?
You need to be:
able to get on with clients of all ages and from all backgrounds
interested in helping people achieve their goals
a good listener
understanding
able to work on your own
willing to keep up to date with current and future trends
well organised, to keep up to date with paperwork
resilient and able to work under pressure.
You should have:
good presentation skills
a sound knowledge of the labour market
IT skills
the ability to negotiate
team working skills.
Training
After gaining the QCD there are a range of post qualification training options depending on the organisation you work for.
You can study for a Masters level qualification on a part time basis over two years.
Careers advisers in higher education can study for a more specialised in-service qualification. They could study for a Postgraduate Certificate, Diploma or Master's degree in Career Education, Information and Guidance in Higher Education (CEIGHE). This is offered by the Association of Graduate Careers Advisory Services (AGCAS) and the University of Warwick's Centre for Lifelong Learning.
You may do specific training designed by the company you work for.
Getting On
As noted above, careers advisers can work with various different agencies and you might change your employer to gain experience or promotion.
With experience, you may be able to move on to a senior post, supervising a team of careers advisers or running a centre or a project.
You may be able to move on to be a senior manager.
You may go into self-employment.
More Information
The professional body for careers advisers, the Career Development Institute (CDI) has a Register of Career Development Professionals. If you are on the register it will indicate that you have reached a certain professional standard with the level of qualifications and experience that you have gained. See the CDI website for more details.
Video
Contacts
The following organisations may be able to provide further information.
Association of Graduate Careers Advisory Services (AGCAS)
Tel: 0114 251 5750
E-mail: info@agcas.org.uk
Website: http://www.agcas.org.uk
Twitter: @AGCAS

AGCAS is the professional association of careers advisers in universities and other higher education institutions.
Was this article useful?
Please help us improve Planit by rating this article.