Classical musicians play a musical instrument as a soloist or as part of a musical ensemble or orchestra. They perform live to an audience or record music.
The Work
You could be:
playing in an orchestra or smaller group, or maybe as a soloist — directed by a conductor
performing live after many hours of rehearsal — actual performances take up only a small part of your time
spending long hours in the studio in recording sessions
practising regularly to keep up your skills and learn new music
looking after and tuning your instrument or equipment
often playing with more than one orchestra or group of musicians at a time to make a living
taking part in education or outreach programmes to take music into the community
going on tour, performing in places around the country or the world
getting help from your agent to find work and attending auditions.
Pay
The figures below are only a guide. Actual pay rates may vary depending on:
whether you have a permanent position or work freelance
the type of company or organisation you work for.
Pay rates vary, depending on the orchestra or the venue (club, London theatre, regional theatre, TV or recording studio, for example).
There are agreed freelance rates between the Musicians' Union and organisations such as the BBC and the British Recorded Music Industry (BPI). These cover live performances and recorded sessions. Information is available on the Equity website.
For example, a freelance musician working for the BBC Symphony Orchestra would earn £167.50 per concert as Tutti, £181.00 for Sub-Principal, and £191.00 for Principal. You would earn extra for overtime, for overnight trips and concert tours, or for playing more than one instrument.
You could earn more with other orchestras and those based in London, and perhaps at least twice as much in a major American orchestra.
Recording artists can earn much more. For the very few soloists that make it to the top, earnings can be very high.
Salary as a full time musician in the armed services varies depending on the individual service. An RAF musician earns £27,961 after 6 months basic training.
Conditions
Classical musicians perform in a variety of places, from hotels and restaurants, to concert halls, churches, cathedrals, opera houses and theatres.
If you are in a military band, you have to commit to the armed services, in return for study bursaries and a regular job.
You may have to go on tour in the UK or abroad and be away from home for long periods at a time.
You need to put in many hours of practice as part of your routine.
You may have to work long and unsocial hours, including evenings and weekends.
Many musicians are employed on short term contracts, and take on extra jobs to support themselves, such as giving private tuition.
Workforce Employment Status
LMI data powered by LMI for All
Getting In
Almost all classical musicians start training in at least one instrument at a very early age. You need to reach very high standards of performance in your chosen instrument to become a professional classical musician. Most will also have studied at a university or conservatoire (music college).
Classical singers have trained their voices for many years, and most will have studied at a university or conservatoire (music college). The Royal Conservatoire of Scotland offers a degree (SCQF Level 9-10) and postgraduate course (SCQF Level 11) in vocal studies.
There are NC (SCQF Level 4-6), HNC and HND (SCQF Level 8 and 9) and degree courses in music, music performance and performing arts. Entry qualifications vary, depending on the level of the course.
There is an audition and interview for most courses.
Entry for degree courses is competitive. As well as the required academic qualifications, you usually need qualifications in music. For degree courses in Scotland, you usually need 3-4 Highers preferably including Music and Grade 7 or 8 on your main instrument from a body such as the Associated Board of the Royal Schools of Music (ABRSM).
For some courses, you must be able to play two instruments which can include the voice.
You normally need to show that you have amateur experience.
You could get involved with a youth or community orchestra.
British orchestras have a trial system. For some positions this process can last up to a year.
Workforce Education Levels (UK)
LMI data powered by EMSI UK
Job Outlook Scotland
Job Outlook Scotland and UK
Scotland
2022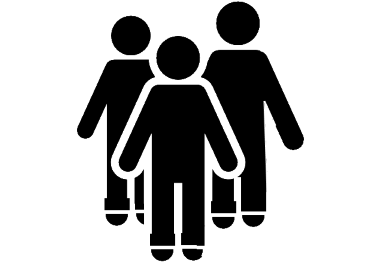 0.8 %

FALL

2027
United Kingdom

2022
0.3 %

RISE

2027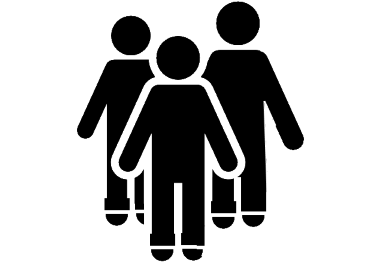 LMI data powered by EMSI UK
What Does it Take?
You need to be:
exceptionally talented in music
confident, to perform in front of an audience
skilled at sight reading music (being able to read and play a piece without having seen it before)
determined to succeed and improve your performance
able to take criticism
motivated and disciplined, to spend long hours practising
able to adapt to different styles of music
good at working with others
able to deal with business and financial issues when working freelance.
Training
Classical musicians usually continue to take private classes throughout their careers to maintain and improve their performance.
Getting On
This is a highly competitive career, so expect job insecurity.
You will need talent, dedication and luck to succeed.
For musicians on the permanent staff of an orchestra there is a promotion structure, which is highly competitive: it starts at tutti (rank and file players), then principal and finally section principal.
Some classical musicians compose or conduct music.
Some musicians go on to train for related careers such as music therapy (see Music Therapist) or teaching.
Networking and making contacts are very important aspects of your career development.
Joining organisations such as the Incorporated Society of Music (ISM) and the Musicians' Union (MU) is useful.
More Information
The Creative and Cultural Skills website has a careers section called Creative Choices which has information about working in the music industry.
Young Scot and Creative Scotland operate the 'Nurturing Talent - Time to Shine Fund', which aims to support young people aged 11-25 and interested in developing creative or artistic skills. Both individuals and groups can apply for funding up to £1,000. For more information see the Young Scot website.
Video
Contacts
The following organisations may be able to provide further information.
Was this article useful?
Please help us improve Planit by rating this article.