A tour guide shows visitors around tourist attractions and other sites of interest, either on foot or by coach.
The Work
As a walking tour guide working at a specific site such as a castle, art gallery, museum or outdoor attraction, you could be:
welcoming tourist groups
doing presentations to groups, perhaps showing a video
walking around the site leading them in a group
stopping at points of interest, describing architecture, history or tales of interest
answering the tourists' questions.
As a coach tour guide you could be:
travelling with tourists around a city or from town to town
giving a commentary about the places you are passing, using a microphone
stopping off at places of interest, leading the tourists in a group and answering any questions
checking everyone is back on the coach before moving off
working as a driver guide, driving tourists around in a minibus while giving a commentary
checking tour groups into accommodation if the tour is overnight.
Pay
The figures below are only a guide. Income for tour guides varies considerably, depending on:
where you work
the size of the company or organisation you work for
the demand for the job.
Employed tour guides can earn from £17,000 up to around £24,000 a year, depending on where they are based, areas they cover and whether they are a driver guide.
Self-employed guides can expect to earn around £130 to £170 a day, or more if they are guiding in a foreign language. The Scottish Tourist Guides Association (STGA) recommend fee guidelines for guides for full day and half day excursions, which range from £170 to £215 for a half day (£200 to £245 for foreign language) and £275 to £325 for a full day (£315 to £365 for foreign language). Driver guides can earn from £375 for a half day and £540 to £650 for a full day.
Conditions
You might have to travel, around Scotland or abroad.
You might have nights away from home.
You work irregular hours including early mornings, evenings, nights and weekends.
Work may be seasonal with longer hours in the summer.
You might have to wear historical costume.
You will be out and about a lot.
You might work both indoors and outdoors.
Workforce Employment Status
LMI data powered by LMI for All
Getting In
Skills and personality are more important than formal qualifications.
You usually need experience in working with the public.
You should be able to demonstrate an interest in and knowledge of the local area, history and culture.
You could consider taking one of the accredited guide training courses offered by the STGA. There are three different levels of training: Blue Badge Guide, Green Badge Guide and Yellow Badge Guide.
A Blue Badge Guide is qualified by the STGA to guide throughout Scotland, for the 2022-2024 course STGA is partnering with City of Glasgow College, Green Badge Guides are qualified to guide through a specific region of Scotland (such as the City of Glasgow or North Highlands) ad Yellow Badge Guides usually work for a tourism company or organisation.
Fluency in a least one additional language is useful and for some jobs necessary. The STGA offers tours in English plus 20 other languages.
A driving licence is useful. To work as a driver guide you must have the appropriate licence and insurance.
Workforce Education Levels (UK)
LMI data powered by EMSI UK
Job Outlook Scotland
Job Outlook Scotland and UK
Scotland
2022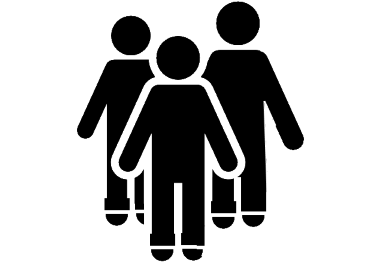 0.2 %

RISE

2027
United Kingdom

2022
1 %

RISE

2027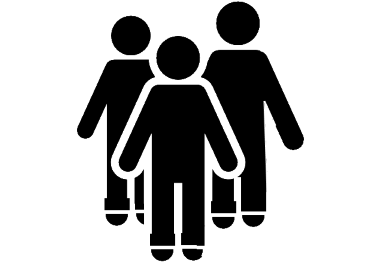 LMI data powered by EMSI UK
What Does it Take?
You need to have:
a good memory for facts and historical events
excellent communication skills and an outgoing nature
clear, fluent speech
self-confidence and leadership skills
a good sense of direction
a genuine interest in art, history and Scottish culture
patience
stamina
the ability to deal with emergencies and remain calm under pressure.
Training
To become an STGA Blue Badge Guide you must pass an intensive 18-month part time course at SCQF Level 7. It includes classroom study, weekend and summer schools and field work.
The Blue Badge Guide course runs every two years.
Qualifying as a Green Badge Guide can take up to one year and includes online learning and residential weekends. These courses only run from time to time and for areas requiring guides.
To qualify as a Yellow Badge Guides you need to work for a company that provides this training for employees. See the STGA website for details.
Entry requirements vary for each course.
Some companies provide their own in-house training.
STGA offer a voluntary Continuing Professional Development (CPD) scheme. Under this, Blue Badge holders must complete 40 hours of learning each year, and Green Badge holders, 20 hours.
Getting On
If you are an employee of a company you could progress from tour guide to tour manager.
Some guides are self-employed, working on a freelance basis for tourist companies or working directly for customers and charging a fee for each tour.
More Information
There are around 500 qualified STGA guides.
The next Blue Badge course will take place from 2022 to 2024 and you can apply from summer 2020. The fee is in the region of £7,200 - £7,500, plus STGA membership fees.
According to the STGA website there are a number of companies who provide Yellow Badge Guide training for their employees, including The National Trust for Scotland, City Sightseeing Glasgow, Stromness Town Walk and Ness Battery and Mercat Tours, Edinburgh.
Video
Contacts
The following organisations may be able to provide further information.
Was this article useful?
Please help us improve Planit by rating this article.