Accounting technicians do much of the detailed work within accounting. They prepare the financial information which professional accountants or business managers use when giving financial advice or making decisions.
The Work
You could be:
dealing with invoices from suppliers and paying them
monitoring expenses and bank transactions
keeping and checking financial records
managing the system that pays company wages and salaries
calculating sales, profits and the value of stock
preparing financial statements or company tax returns
collecting, organising and checking financial information for professional accountants and business managers
assisting with budget planning and control.
Pay
The figures below are only a guide. Actual pay rates may vary, depending on:
where you work
the size of the company or organisation you work for
the demand for the job.
Salaries for trainee accounting technicians are around £16,000 to £22,000 a year. As a qualified accounting technician, your salary is likely to be between £18,000 and £25,000 per year. Senior technicians can earn up to £32,000 or more.
Conditions
You would be based in an office and work normal hours. You may have to spend some time out of the office visiting clients.
In a small organisation, you would have a variety of duties. In a larger organisation, you might specialise in one area of work.
You would do much of your work at a computer, using financial software packages or spreadsheet applications.
Workforce Employment Status
LMI data powered by LMI for All
Getting In
You could start as an accounts clerk or trainee accounting technician and study part time for recognised professional qualifications. There are no set entry requirements, but most employers prefer a good group of subjects at National 4 or 5, including English and Maths. You may need one or more Highers.
You could enter through a Modern Apprenticeship. There are different levels available and entry requirements may vary between employers. Details are specified when opportunities are available.
You could take a college course before starting work. There are courses in accounting at various levels: NC, NQ, HNC and HND.
For NCs (SCQF Level 4-6) and NQs (SCQF Level 4-6) in Accounting or Accounts you usually require at least 3 subjects at National 4 or 5; some colleges may accept only National 5 qualifications or require one Higher. For an HNC (SCQF Level 7) or HND (SCQF Level 8) course you need 1-2 Highers and some subjects at National 5. English and Maths are preferred.
Studying for the Foundation Apprenticeship Accountancy (SCQF Level 6) while in fifth and sixth year at school could count towards entry requirements of a course or Modern Apprenticeship. Entry requirements vary between colleges, but you usually require some subjects at National 5 including English and Maths.
If you have an HNC or HND you may get exemption from some of the accountancy technician examinations.
As an accounting technician, you could work in a wide range of organisations, including manufacturing companies, local and central government, the health service, banks, insurance companies and private accountancy firms.
Workforce Education Levels (UK)
LMI data powered by EMSI UK
Job Outlook Scotland
Job Outlook Scotland and UK
Scotland
2022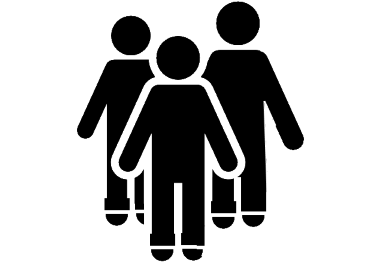 0.3 %

RISE

2027
United Kingdom

2022
3 %

RISE

2027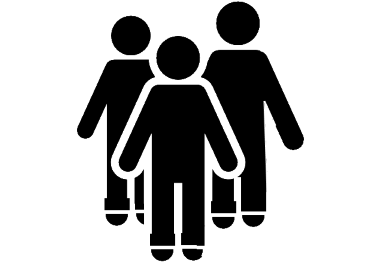 LMI data powered by EMSI UK
What Does it Take?
You need to have:
good numeracy skills
good computer skills
an interest in finance and business
a methodical approach.
You need to be able to:
pay attention to detail
understand and handle complex information
communicate clearly both in speech and writing
work well under pressure and meet deadlines
be discreet when handling confidential information.
Training
If you take a Modern Apprenticeship at SCQF Level 5, 6 or 8, you would work with an employer and study for accounting technician examinations. These would be through either the Association of Accounting Technicians (AAT) or the Association of Chartered Certified Accountants (ACCA).
The AAT qualification is sponsored by the professional accountancy bodies of the Institute of Chartered Accountants of Scotland (ICAS), the Chartered Institute of Management Accountants (CIMA) and the Chartered Institute of Public Finance and Accountancy (CIPFA).
If not on a Modern Apprenticeship, you would still work with an employer and study for either the AAT qualification or the Certified Accounting Technician (CAT) Scheme, which is run by ACCA.
Full details of entry requirements, examinations and exemptions are on the websites.
You can study for the examinations by day or block release or evening classes, by distance or open learning or by a combination of these. You must be prepared to study in your own time.
The length of training varies depending on your initial entry qualifications.
As each of the accountancy technician qualifications is linked to one or more professional accountancy bodies, there are clear, well-established training routes so that you can progress from technician to professional level accountancy.
Getting On
You could move between employers to widen your experience and gain promotion.
Many accounting technicians achieve senior positions in their firm.
You may choose to use your technician qualification to train as a professional accountant.
There may be opportunities to work abroad.
More Information
Job prospects are generally very good. Financial support staff work in a wide variety of roles and with many different types of employer.
RSM, a leading provider of audit, tax and consulting services, offer an AAT Trainee Scheme for school or college leavers. Applicants need at least 5 subjects at National 5, including English and Maths, plus at least 104 UCAS tariff points from their four best Highers or Advanced Highers. The two-year scheme is normally studied via block-release. Places are available in Aberdeen, Edinburgh, Glasgow, Grangemouth and Lerwick. Visit the RSM Careers website for more information.
The AAT website lists jobs, as does the Association of Chartered Certified Accountants (ACCA) at ACCA Careers
Video
Contacts
The following organisations may be able to provide further information.
Was this article useful?
Please help us improve Planit by rating this article.