Investment analysts study financial markets throughout the world so that they can advise fund managers and stockbrokers on the best possible investments. They usually specialise in a particular industry, such as retail or pharmaceuticals, or in a particular region, such as Europe or Asia.
The Work
You could be:
examining detailed financial information about individual companies and their prospects
building a broad knowledge about the investments available and their profit potential
visiting companies to gather information about them and their financial performance, such as accounts and profit and loss statements
using specialist media sources to keep up to date with financial news
analysing national and international business trends to advise on the investments most suited to particular portfolios (groups of investments)
assessing the effects of UK and worldwide current affairs on financial markets, including political, economic and environmental issues
producing financial models and projections
producing detailed reports and delivering presentations with recommendations for fund managers and brokers
working for investment management companies, life assurance companies and pension funds, advising them on where to invest, or for stockbrokers or investment banks, helping their clients to plan their investments.
Pay
The figures below are only a guide. Actual pay rates may vary, depending on:
where you work
the size of the company or organisation you work for
the demand for the job.
The starting salary for investment analysts is likely to be between £22,000 and £30,000 a year. After some experience you can expect to earn up to around £55,000. After a number of years' experience you can earn £65,000 to £100,000 a year. Senior analysts can earn more.
Basic salary can be increased by bonuses based on performance.
Conditions
You would be office based, but spend a lot of time visiting clients and other firms, gathering information and attending meetings.
You are likely to work long hours, possibly 10 or 11 a day. This would include early mornings and late evenings to fit with stock exchange and world market trading hours.
You may have to spend time away from home, including periods abroad.
You may work as part of a team of analysts.
The job can be very demanding and you would work under pressure much of the time.
Workforce Employment Status
LMI data powered by LMI for All
Getting In
There are no set requirements for entry to this job, but you usually need a good Honours degree (SCQF Level 10) (2:1 or above), a professional qualification, or possibly both.
Many employers accept a degree in any subject, but some may prefer a subject such as accountancy, business studies, economics, finance, mathematics or statistics. Engineering, science or languages may be useful for some specialist areas.
For entry to a degree course, you usually need 4-5 Highers, and at least National 5 English and Maths. For many courses, you need more than the minimum.
Studying for a relevant Foundation Apprenticeship while in fifth and sixth year at school could count towards entry requirements of a degree. Entry requirements vary between colleges, but you usually require some subjects at National 5 including English and Maths.
Professional qualifications which are particularly relevant include accountancy, banking, insurance and other financial areas. Qualifications in other specialist subjects can also be useful, including engineering, science and surveying.
Foreign languages may be useful for working with international markets.
You might work with stockbrokers, banks, life assurance companies, unit and investment trusts or investment fund managers. You could work for a large company that manages its own investments.
There is a lot of competition for jobs. Many jobs are in London, but there are also opportunities in other major cities including Edinburgh and Glasgow. Jobs are usually advertised in the financial press and on the internet.
Workforce Education Levels (UK)
LMI data powered by EMSI UK
Job Outlook Scotland
Job Outlook Scotland and UK
Scotland
2022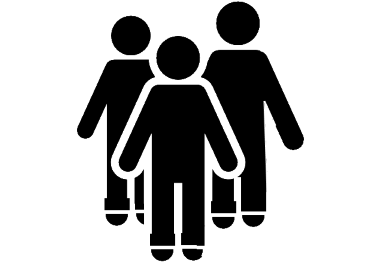 0.1 %

FALL

2027
United Kingdom

2022
2.1 %

RISE

2027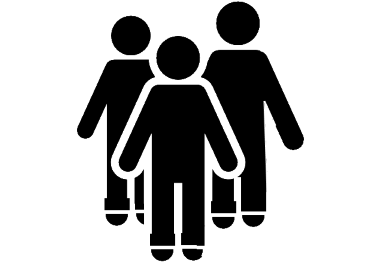 LMI data powered by EMSI UK
What Does it Take?
You need to have:
strong numeracy skills
an eye for detail
good communication skills
integrity
excellent research and analytical skills
good IT skills
a keen interest in finance and current affairs
self-confidence and a professional manner.
You need to be able to:
work under pressure and meet deadlines
work well in a team
produce clear and concise reports
handle large amounts of complex information
take responsibility
make sound decisions.
Training
Training is through practical experience on the job, with part time study for professional qualifications. Most companies have well-organised graduate training programmes which run for 2 or 3 years.
You would probably begin by studying for the Investment Management Certificate (IMC) through the CFA Society of the UK. The qualification is available by distance learning and by day or evening study, and qualifies you for membership of the CFA Society of the UK on completion.
With further experience and study, you can take the exams to become a Chartered Financial Analyst (CFA). The qualification is globally recognised for those working in the fields of investment analysis and management.
Both qualifications comply with training and competency standards set by the Financial Conduct Authority (FCA).
The CFA Society of the UK can provide detailed information on all aspects of training and qualifying.
Analysts advising in securities, derivatives and investments usually complete the Capital Markets Programme of the Chartered Institute for Securities and Investment (CISI).
Getting On
With enough experience you could move on to be a fund manager.
You might become a senior analyst, responsible for a team of investment analysts.
You might take advanced qualifications, such as the CISI Chartered Wealth Management Qualification or the Association of Certified International Investment Analysts (ACIIA) Chartered International Investment Analysts Diploma.
You may become an expert in a particular field, such as surveying or engineering.
You might become a partner or associate in your firm.
You could find opportunities to work abroad.
Video
Contacts
The following organisations may be able to provide further information.
Scottish Investment Operations (SIO)
Tel: 0131 374 5017
E-mail: contact@sio.org.uk
Website: http://www.sio.org.uk
Twitter: @ScotInvOps

SIO is a professional body working on behalf of Scotland's investment industry. They have information on their website about the investment industry.
Was this article useful?
Please help us improve Planit by rating this article.