A web designer creates layouts for pages and templates for websites, develops graphics, audio and video content and produces the overall design using development tools and coding languages.
The Work
You could be:
discussing the content and format of the website with the clients, including the purpose of the site and its target audience
designing page layouts using wireframe concepts and including text sizes, colours and other formatting
presenting concepts and designs to clients
producing the website design, using development tools such as Visual Studio and Dreamweaver
coding the page templates using HTML and other languages such as Javascript and jQuery
producing graphics, video and audio content to incorporate into the website
ensuring the design is compatible with all browsers, works across mobile devices and meets accessibility standards
working with other professionals including web developers, UX specialists and graphic designers.
There is often some overlap between the duties of a web designer and front end developer.
Pay
The figures below are only a guide. Pay rates vary widely, depending on:
where you work
the size of the company or organisation you work for
the demand for the job.
Starting salaries can be in the range of £18,000 to £24,000 a year. With experience, this can rise to £30,000 a year and senior or lead web designers can up to around £40,000 a year, sometimes more.
If you work freelance, your income will vary, depending on the contracts you get.
Conditions
You will generally work normal office hours from Monday to Friday, but may have to work some weekends or evenings to meet deadlines.
You might sometimes have to travel to visit clients and spend overnights away from home.
You will spend most of your time working at a computer.
Workforce Employment Status
LMI data powered by LMI for All
Getting In
Entrants usually have a degree or Higher National Diploma (HND) in a subject such as web design and development, digital media or interactive media.
If you have a degree in a non-computing subject you could take a postgraduate course in a related subject.
For entry to an HND course you normally require 1-2 Highers plus some subjects at National 5. For entry to a degree course you need 4-5 Highers.
You might get in through a Modern Apprenticeship in IT and Telecommunications at SCQF Level 6 or Creative and Digital Media at SCQF Level 7, then work your way up with experience and further specialist training, or a Technical Apprenticeship at SCQF Level 8.
You may need to do a technical test as part of a job interview.
Knowledge of web technologies is useful, for example: HTML and CSS; design and graphics software, such as Illustrator and Adobe Creative Suite; and content management systems.
You could enter through the Creative and Digital Media Foundation Apprenticeship (FA), which you can start in S5 and study at school and college. Entry requirements vary between colleges, but you usually need 3-5 subjects at National 5 including English. Maths, Art and Design, Computing Science or a science subject may be required. It is recommended that you work towards relevant Highers by the end of S6.
There are jobs in almost all industries, including retail, IT, education, the media, central and local government, finance, the communications industry and health care. Jobs are advertised in the press and on the internet.
Workforce Education Levels (UK)
LMI data powered by EMSI UK
Job Outlook Scotland
Percentage of workforce registered as unemployed (Scotland)
LMI data powered by EMSI UK
Job Outlook Scotland and UK
Scotland
2019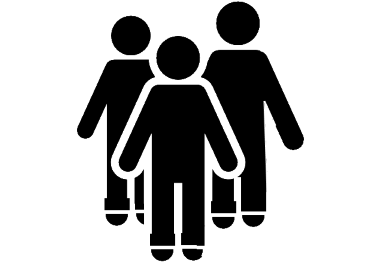 0.9 %

RISE

2024
United Kingdom

2019
3.1 %

RISE

2024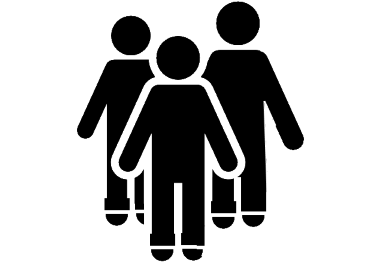 LMI data powered by EMSI UK
What Does it Take?
You need to have:
good attention to detail
creativity
an eye for design, colour and shape
an understanding of web technologies and standards
good communication skills
a good understanding of how people interact with websites and web applications
an up to date knowledge of developments in IT.
You need to be able to:
listen to your client's ideas and interpret them
work accurately under pressure and meet tight deadlines
understand your client's business needs
work well as part of a team and individually.
Training
Training can be on the job with part time study.
You would usually complete other short courses whilst working.
You can take short courses run by manufacturers, in appropriate software, to fill gaps in your knowledge and keep up to date with new packages.
You can work towards professional qualifications in web design through The UK Web Design Association.
Getting On
With experience, you might become a project manager.
You might move learn more programming and scripting languages and move into a development role (see the Front End Developer or Web Developer job profiles).
You could work freelance or do contract work (usually jobs lasting for a few months at a time).
More Information
If you are considering a career in IT why not take a look at the Tech Future Careers website developed by the Tech Partnership, the Sector Skills Council for Business and Information Technology? You will find the video case studies of workers and general information on the industry useful.
Video
Contacts
The following organisations may be able to provide further information.
Was this article useful?
Please help us improve Planit by rating this article.