Actuaries use mathematical and statistical theories to measure future risks and to calculate their potential cost. They make forecasts which help financial and government organisations solve current problems and make long-term financial plans.
The Work
You could be:
using your knowledge of mathematics, statistics, economics, business, law and accounting in large-scale financial planning
collecting past information, such as the factors affecting average life-spans, or accident rates for people or cars
using gathered information to assess future risks, for example, to calculate how much money to invest in pensions cover, or the financial impact of a possible natural disaster
developing new financial products, such as pension and insurance policies, including premium (the money a client pays in) and dividend (the money a company pays out) rates
working closely with accountants, company secretaries, insurance underwriters, investment managers, solicitors and government ministers
explaining your calculations and predictions to senior managers and providing risk advice
writing detailed reports and making presentations
specialising in one particular area, such as pensions, life assurance or investments.
Pay
The figures below are only a guide. Actual salaries may vary, depending on:
where you work
the size of the company or organisation you work for
the demand for the job.
Actuaries earn well above average salaries. The salary for a graduate trainee or part qualified actuary can range from £25,000 to £40,000 a year. A fully qualified and experienced actuary earns around £40,000 to £55,000. Senior actuaries earn between £50,000 to £90,000 and department or function heads and directors from around £70,000 to £180,000 a year. Some chief actuaries and senior partners earn more than £175,000 a year.
Many employers also offer bonuses and mortgage deals, a pension scheme and a company car. Actuaries usually receive a bonus each year.
Conditions
You work in an office at a computer.
You work normal office hours but might sometimes have to work evenings or weekends.
You can often work part time or from home and adapt your work pattern to suit your lifestyle.
If you work as a consultant you might have to travel to meet clients.
Workforce Employment Status
LMI data powered by LMI for All
Getting In
You can enter this profession as a school leaver or a graduate.
Apprenticeship Route
AON, based in Birmingham, also offer an Actuarial Apprenticeship Programme. Entry is with Highers or Advanced Highers including a maths based subject.
There may be companies in other parts of the UK offering apprenticeships.
Degree Route
There are trainee actuary programmes available for those with a relevant degree, usually a 2.1 degree or higher. A degree in a numerate subject, such as actuarial science, mathematics, statistics, economics, engineering, chemistry or physics, and/or a postgraduate degree in a subject related to the job may gain you exemptions from the professional exams.
Entry to a degree course usually requires 4-5 Highers, depending on where, and which subject, you study.
In Scotland, Heriot-Watt University offers undergraduate and postgraduate programmes in Actuarial Science accredited by the IFoA. The BSc in Actuarial Science at Heriot-Watt University requires 4 Highers at AAAB including Maths at A plus National 5 English. For widening access entry contact the university.
An internship or other relevant work experience in an actuarial department or large insurance company is very useful.
On finishing your degree you find a post as an actuarial trainee or risk analyst and become a student member of the IFoA. You can study by distance learning to gain your full actuarial qualification.
Other Information
To become a student member of the Institute and Faculty of Actuaries (IFoA) you usually need a maths-based degree. You can join without this by sitting one of the non-member exams.
It is also possible to move into actuarial work from related professions such as risk manager or business analyst.
The IFoA website publishes a downloadable Directory of Actuarial Employers, which lists actuarial employers to whom you can apply for a traineeship. It is useful to know which area of work you want to work in; employment areas range from banking and stock exchange to government and industry and commerce.
You will also find jobs advertised in the online journal The Actuary.
Inside Careers, the graduate recruitment website, has a section giving information about companies offering work experience placements and internships.
Workforce Education Levels (UK)
LMI data powered by EMSI UK
Job Outlook Scotland
Job Outlook Scotland and UK
Scotland
2022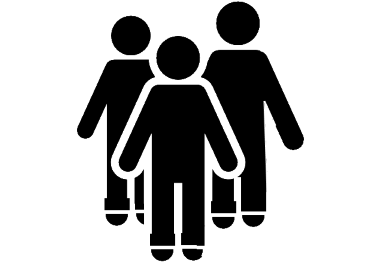 0.5 %

RISE

2027
United Kingdom

2022
2.4 %

RISE

2027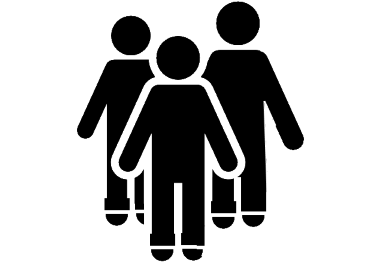 LMI data powered by EMSI UK
What Does it Take?
You need to have:
excellent ability in maths and statistics
good IT skills
excellent research and problem solving skills
logical reasoning
excellent written and verbal communication skills
a strong interest in business and finance
accuracy and attention to detail.
You need to be able to:
analyse and interpret large amounts of data
explain complex financial information to non-specialists
work under pressure
make decisions and accept responsibility for those decisions
work on your own as well as part of a team.
Training
Training involves practical experience on the job, with part time or distance study for the professional exams. This leads to the Associateship, and then the Fellowship, of the IFoA.
It takes between 3 and 6 years to become fully qualified.
Your employer will probably allow some time off for study, but you have to do a great deal of work in your own time.
If you have a previous qualification in actuarial science, statistics or economics you may get exemptions from parts of the exams.
You must keep up to date with new developments throughout your working life.
Getting On
This is a small profession, but the number of actuaries has been growing in recent years and the job opportunities are good.
After experience you can gain promotion to a senior position and then into management, perhaps up to director level.
With experience you may become a self-employed consultant, advising financial services organisations not only on risk management but also on mergers and acquisitions.
There are good opportunities for UK-trained actuaries to work in many overseas countries. The UK actuarial qualification is accepted around the world.
Video
Contacts
The following organisations may be able to provide further information.
Was this article useful?
Please help us improve Planit by rating this article.