Investment bankers, also called corporate financiers, provide financial services mainly for companies. They help their clients to finance their business activities and get the most out of their investments. Clients include: insurance companies, unit trusts, pension fund managers, government departments and wealthy individuals.
The Work
You could be:
researching markets and identifying new business deals
advising clients on how to raise money (equity capital) to fund new projects or expand their business
producing financial models to present financial solutions to clients
arranging sizeable money loans (debt capital) for clients to set up or expand their business
advising clients on whether to merge with other businesses or take them over
advising on and managing clients' debts
trading in stocks and shares, securities and bonds
managing business mergers or takeovers or buying and selling large property developments
liaising with lawyers, financial experts and regulatory bodies.
Pay
The figures below are only a guide. Actual pay rates may vary, depending on:
where you work
the size of the company or organisation you work for
the demand for the job.
Salaries for investment bankers at graduate entry tend to be around £30,000 to £40,000 a year plus an annual bonus. With a few years experience, this can rise to £70,000. As an experienced senior investment banker you can earn more than £150,000 a year.
Basic salary is usually increased by bonuses based on performance. These bonuses can add 50% up to 100% to your annual salary.
Conditions
You would be office based, but you may have to travel widely, including abroad. You may have to spend lengthy periods away from home.
You will work long, irregular and unpredictable hours, including early mornings, late evenings and weekends. Fifteen hour days are not uncommon.
The job can be very stressful and you would work under pressure much of the time.
You have to make decisions involving vast sums of other people's money.
Job prospects vary according to the state of the global economy.
Workforce Employment Status
LMI data powered by LMI for All
Getting In
Most entrants have a good Honours degree (usually 2:1 or above) or a professional qualification, or both.
Employers are interested in a wide range of degree subjects; the most relevant are accountancy, business studies, computing, economics, finance, law, mathematics and statistics.
For entry to a degree course you usually need 4-5 Highers, depending on where, and which subject, you study. Normally you will need English and Maths at least at National 5.
Entry is normally through a graduate trainee programme, where competition for places is intense. The selection procedure usually involves online application forms, aptitude tests at an assessment centre and interviews.
Experience is highly valued by employers. You will greatly increase your chances of entry to a graduate programme by getting a pre-internship or summer internship. Part time or holiday work in the banking sector is also useful.
Planning your career route well before you leave university is important. Some banks offer programmes for first year students, and you must apply early for internships.
Some enter this work after gaining skills and experience in other financial jobs, often as investment analysts.
It helps to have some ability in one or more foreign languages.
Entry into this work is very competitive. You would work for an investment bank, or for a large high street bank with an investment banking division. Most jobs are in London but there are a few in other financial centres such as Edinburgh.
Workforce Education Levels (UK)
LMI data powered by EMSI UK
Job Outlook Scotland
Job Outlook Scotland and UK
Scotland
2022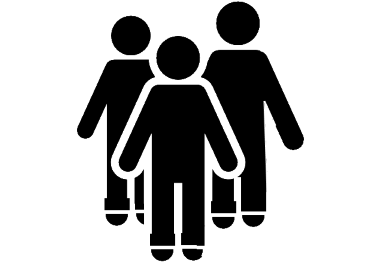 0.9 %

RISE

2027
United Kingdom

2022
2.5 %

RISE

2027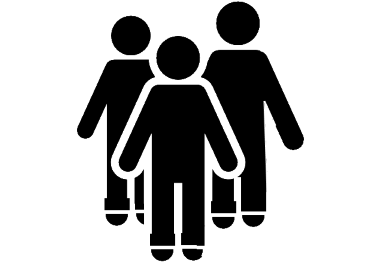 LMI data powered by EMSI UK
What Does it Take?
You need to have:
a good memory for facts, events and news
excellent numerical and analytical skills
excellent written communication and presentation skills
a keen interest in finance
good negotiating skills
dedication and the energy for working in a busy, stressful environment
team working skills.
You need to be:
flexible and adaptable
able to work under pressure and to deadlines
honest and trustworthy
confident with a responsible attitude
able to handle large amounts of complex information
quick thinking and decisive.
Training
If you enter as a graduate trainee, you would follow a company training programme combining on the job training with attendance at courses.
Most graduates start off in investment analyst roles.
Some courses may be short and linked directly to your work; others would be more general, such as management training.
You would have to gain qualifications approved by the Financial Conduct Authority (FCA) which regulates the financial services sector. These could be qualifications from the Chartered Institute for Securities and Investment (CISI) or the Chartered Financial Analysts Society of the UK (CFA UK).
You might take a professional qualification. Depending on what area you decide to specialise in, you could take qualifications from the Chartered Institute of Bankers in Scotland (CIOBS), ICSA: The Governance Institute, the Chartered Financial Analyst (CFA) examination or Investment Foundations Programme from the CFA Institute, or any of the professional accountancy bodies.
Other relevant qualifications are offered by the Institute of Financial Services (IFS) and the Association of Corporate Treasurers (ACT).
You will have to do a good deal of study in your own time.
You may decide to study part time for a postgraduate Master of Business Administration (MBA).
Getting On
If you show ability, you can progress quite rapidly to management and senior management positions.
After around 4 to 5 years you may be able to progress to a vice-president role.
Progression to director or executive director roles is extremely competitive.
If you work for a bank with international offices, there can be good opportunities to work overseas.
With experience, you can move into specialist areas.
More Information
You may find it useful to look at the career websites of investment banks. In the UK these include: Barclays, Morgan Stanley, JP Morgan and Citigroup.
Video
Contacts
The following organisations may be able to provide further information.
Financial Conduct Authority (FCA)
Tel: 0800 111 6768
Website: http://www.fca.org.uk
Twitter: @TheFCA

The FCA is the regulatory authority for the financial services industry in the UK. Their aim is to protect consumers, ensure the industry remains stable and promote healthy competition between financial services providers.
Scottish Investment Operations (SIO)
Tel: 0131 374 5017
E-mail: contact@sio.org.uk
Website: http://www.sio.org.uk
Twitter: @ScotInvOps

SIO is a professional body working on behalf of Scotland's investment industry. They have information on their website about the investment industry.
Was this article useful?
Please help us improve Planit by rating this article.