Judges or sheriffs preside over a court of law in civil, criminal or appeal cases – and make judgements based on the evidence presented.
A sheriff acts as a judge in one of the 39 Sheriff Courts in Scotland. They deal with a variety of civil and criminal cases leading to a sentence of up to five years, or a fine.
Summary Sheriffs were introduced to Scottish courts in 2016. They are restricted in the cases they oversee.
A higher court judge (Law Lord or Lady) presides over: Court of Session (the highest civil court) in Edinburgh, Court of Appeal (with two other judges) and the High Court of the Justiciary (the highest criminal court where sentences of over five years can be imposed).
The Work
You could be:
listening to the evidence and intervening at points during the proceedings
consulting with other legal professionals such as solicitors and advocates, in court and behind the scenes
mediating between the two sides, deciding whether or not to allow opposing sides to challenge each other's evidence
dismissing a case if there is not enough evidence, or declaring a mistrial, or ordering a retrial on legal grounds
keeping order in court, challenging unsuitable or noisy behaviour and in extreme cases, imposing formal sanctions (such as an order for contempt of court)
instructing and advising a jury on the evidence
using your knowledge of the law to decide the outcome of the case. In a criminal case this can relate to making judgements and handing out suitable sentences. In a civil case it can relate to asserting blame, and then deciding the level of suitable damages. In a divorce case it can relate to division of property and custody of and access to children
if relevant, referring the case to a higher court.
Pay
The figures below are only a guide. Actual pay rates may vary, depending on:
where you work
the size of the organisation you work for
the demand for the job.
The salary for a sheriff is £143,095 a year and £154,527 for sheriff principals. The salary for a summary sheriff is £114,793 a year. High Court judges are on a salary of £192,679 (Outer House) and £219,396 (Inner House) a year.
Conditions
You would work in courts and offices.
You may have to travel, staying overnight away from home.
You must be willing to conform to and impose a strict dress and protocol (behaviour) code.
The work can be pressurised and stressful.
You have to make difficult and sometimes unpopular decisions which will have a significant effect on the lives of others.
Workforce Employment Status
LMI data powered by LMI for All
Getting In
Most sheriffs and High Court judges have considerable legal experience (at least 10 years) as Advocates, or as solicitors who have had 'rights of audience' in the Court of Session or the High Court of Justiciary.
They are appointed by the Judicial Appointments Board for Scotland, who set out the eligibility criteria, for a judicial office (see More Information).
Many begin by applying for temporary judicial officer posts.
In order to become an Advocate you must first obtain a relevant law degree (SCQF Level 9) (Foundation Programme) and the Diploma in Professional Legal Practice. The Diploma is the first stage (PEAT 1) of Professional Education and Training or PEAT, the term used to describe the postgraduate stages of becoming a solicitor.
Following this, you would complete a 24-month traineeship with a solicitor, known as PEAT 2. For detailed entry requirements into this profession, see the job profile on Advocate or Solicitor.
For entry to the LLB degree, you normally need 4 or 5 Highers at A and B, preferably at a single sitting. You need to have Higher English, and some universities also require passes in Maths or a science, language or social subject at National 5.
The University of Glasgow also requires applicants to pass the National Admissions Test for Law (LNAT).
Workforce Education Levels (UK)
LMI data powered by EMSI UK
Job Outlook Scotland
Job Outlook Scotland and UK
Scotland
2022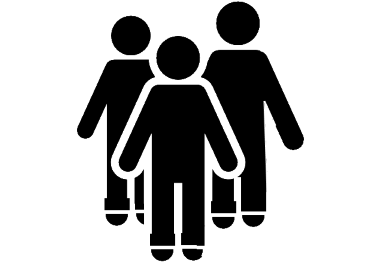 4.1 %

RISE

2027
United Kingdom

2022
3.3 %

RISE

2027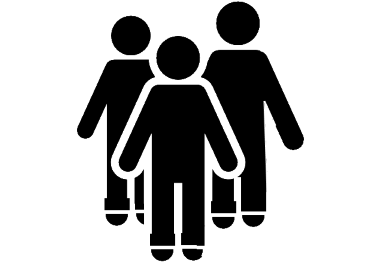 LMI data powered by EMSI UK
What Does it Take?
You need to be:
decisive and assertive
able to accept responsibility for your decisions
able to communicate with people from all backgrounds
able to absorb facts quickly
a good public speaker
logical and analytical
able to think quickly and react to unexpected information when in court
objective
able to work under pressure and to meet deadlines.
You need to have:
sound judgement
good written communication skills
respect for confidentiality
ability to pay attention to detail
a good memory.
Training
For details of initial training required, see the job profiles for Advocate or Solicitor.
Judicial training in Scotland is overseen by the Judicial Institute for Scotland. There is a compulsory induction training programme for newly appointed judicial officers within a year of appointment.
Getting On
Sheriffs may progress into the role of Sheriff Principal. Sheriff Principals are the heads of Scotland's six sheriffdoms (judicial districts) and are responsible for the overall administration of their district. One of the requirements is to have been legally qualified for at least 10 years, but they normally have around 25 to 35 years legal experience before taking up post.
A few experienced sheriffs and sheriff principals can progress to become Supreme Court judges (to work in the High Court on criminal cases and in the Court of Session on civil cases).
More Information
You will find more information about applying for appointment as a judge or sheriff on the website of the Judicial Appointments Board for Scotland.
Video
Contacts
The following organisations may be able to provide further information.
Skills for Justice
Tel: 0117 922 1155
Website: https://skillsforjustice.org.uk/
Twitter: @Skills_Justice

Skills for Justice is the Sector Skills Council for the Justice, Community Safety and Legal Services Sectors. The careers section of their website holds information on the careers within these sectors.
Was this article useful?
Please help us improve Planit by rating this article.