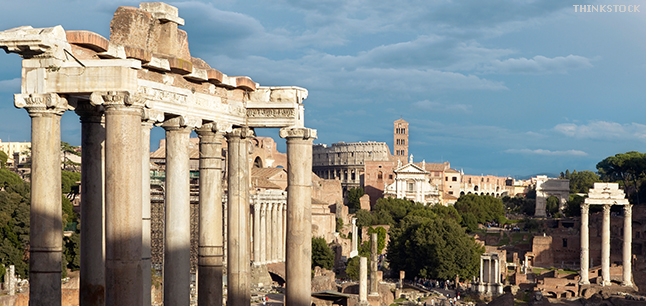 Why study Latin?
Latin may not be a modern language but it lives on in many different ways. Originally spoken in the area around Rome, it had a major influence on the development of many European languages including: English, French, Italian, Portuguese, Romanian and Spanish. That's why it can be useful when you are learning other languages.
We still use Latin phrases and terms such as 'post mortem' today. We also use it in abbreviations like etc. (et cetera). Latin is used in science, for example in naming plant and animal species, as well as in law and medicine.
And, of course, it gives you a real insight into the culture and literature of ancient Rome.
The skills you learn in Latin are relevant to many career areas.
Career Pathways
To see what career areas this subject could lead to and the routes to get there, download and view these career pathways:
Information, Culture and Heritage
Levels