Paralegals help qualified solicitors to carry out work on cases and to give legal advice to clients. They will usually specialise in a particular area of law.
The Work
Your work would be supervised by a qualified solicitor. Specific duties would depend on the area of law specialised in.
You could be:
carrying out research on legal cases
reviewing and organising case files – in some cases handling your own caseload
transferring the legal title to private or commercial property
dealing with civil or criminal court work
giving legal advice to clients
preparing legal documents such as contracts, leases and wills
getting information from clients for court cases
taking witness statements (precognition)
assisting in court.
Pay
The figures below are only a guide. Actual pay rates may vary, depending on:
where you work
the size of the company or organisation you work for
the demand for the job.
Salaries for paralegals are usually around £18,000 to £25.000. Experienced paralegals can earn up to £40,000 a year.
Conditions
You would work in an office.
You may also spend time in court.
You would usually work regular hours, but when you are getting a case ready for court, you may have to work late.
Workforce Employment Status
LMI data powered by LMI for All
Getting In
There are three main ways to become a paralegal.
You can get in through a Modern Apprenticeship.
Skills for Justice and the Financial and Legal Skills Partnership have developed a framework for the Scottish Modern Apprenticeship in Paralegal Practice.
This incorporates the Scottish Vocational Qualification (SVQ) in Paralegal Practice at SCQF Level 7.
You can study full time at college or university and then look for work as a trainee paralegal.
Increasingly, employers are looking for paralegal trainees with recognised and relevant qualifications at Higher National Certificate (HNC), Higher National Diploma (HND) or degree level.
For entry into an HNC or HND in Legal Services you would normally need 2 Highers including English plus subjects at National 5. A relevant National Certificate (NC) or National Qualification (NQ) is sometimes accepted.
For entry into a Law degree you normally need 4-5 Highers, including English. Other subjects, including Maths, may be required at National 5. Entry requirements can vary widely.
You can study part time while working for a law firm in a clerical or administrative role.
Most employers will look for a good general education, normally a group of subjects at National 5 including English. Some prefer candidates with 1-2 Highers including English; or an equivalent qualification.
There are several related part time qualifications, including several Professional Development Award (PDA). These are offered by a number of colleges as a part time or online course. You may not normally need formal qualifications for a PDA, but may need relevant experience in a legal or administration environment.
South Lanarkshire College offers part time HNC/HND in Legal Services.
Central Law Training (Scotland) offers the Specialist Paralegal Qualification by distance learning in conjunction with the University of Strathclyde.This is the highest level of course available in Scotland.
In August 2017, the Law Society of Scotland launched the Accredited Paralegal Scheme, replacing Registered Paralegal. This sets out specific standards that paralegals will need to meet in order to be registered. Accredited paralegals are likely to have an improved standing with potential employers.
Anyone who wishes to be an accredited paralegal must register as a trainee accredited paralegal for one year. In addition they must hold a formally recognised and assessed qualification, be working in one of the relevant areas of law and be working under the supervision of a Scottish solicitor.
Workforce Education Levels (UK)
LMI data powered by EMSI UK
Job Outlook Scotland
Job Outlook Scotland and UK
Scotland
2019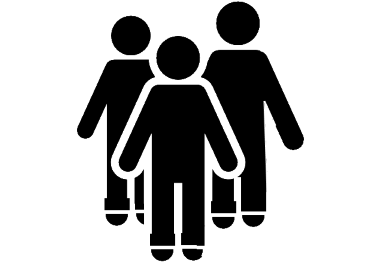 0.3 %

FALL

2024
United Kingdom

2019
1.5 %

RISE

2024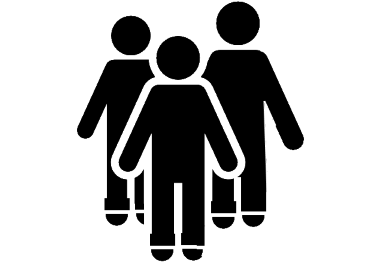 LMI data powered by EMSI UK
What Does it Take?
You need to have:
excellent spoken and written communication skills
good concentration skills
patience and tact
excellent organisational skills
the ability to pay attention to detail
a good memory
the ability to work well under pressure and meet deadlines
good research skills
the ability to take in large amounts of complex information.
Training
After completing a formally recognised and assessed qualification, you will undertake an in-office traineeship of one year with an employer.
By the end of the traineeship, you must demonstrate the skills and knowledge listed in the Law Society of Scotland Registered Paralegal Educational Competencies.
Members of the Scottish Paralegal Association must do 10 hours of Continuing Professional Development (CPD) in each practice year.
Training will usually be ongoing including company procedures and specialising in a particular area of law.
Getting On
Paralegals work in private legal practice and in the legal departments of a range of bodies. These include government, local authorities, insurance companies and Sheriff Officer's firms, the Registers of Scotland and voluntary organisations such as Citizens' Advice Bureaux.
Most paralegals specialise in a particular area of law but others may choose to change job to get a broad range of experience.
Some paralegals choose to move on by qualifying as professional lawyers through the part time LLB degree at the University of Strathclyde or the Open University.
More Information
There are currently 12 areas of practice which paralegals can register in:
Civil Litigation - Debt Recovery, Civil Litigation - Family Law, Civil Litigation - Reparation Law, Commercial Conveyancing, Company Secretarial, Criminal Litigation, Employment Law, Liquor Licensing, Repossession Litigation, Remortgage, Residential Conveyancing, and Wills and Executries.
Contacts
The following organisations may be able to provide further information.
Was this article useful?
Please help us improve Planit by rating this article.