Stage managers organise and control the running of stage productions, from organising rehearsals right through to live performances. They make sure that all technical aspects work and that everything is in the right place at the right time.
The Work
Depending on the size of the theatre and production you might have a deputy stage manager and one or more assistant stage managers.
You could be:
setting up and co-ordinating rehearsals, including technical rehearsals
making sure that the director, cast and crew have everything they need to make the production run smoothly
managing budgets and working with the relevant departments to arrange costume fittings, set designs, sound, lighting and props
keeping a record (the Prompt Script or Book) of any changes in the production – sets, lighting, sound, costumes and props for each scene
liaising with theatre managers and front of house staff
managing the crew and cast during performances
giving cues to actors and lighting and sound technicians
supervising the setting up and taking down of the set and equipment before and after the performance
ensuring safe working practices on stage and backstage.
Pay
The figures below are only a guide. Actual pay rates may vary depending on:
where you work
the size of the company or organisation you work for
the demand for the job.
There are guidelines on the websites of Equity and UK Theatre on recommended rates of pay. ITC (Independent Theatre Company) and Equity recommend a minimum weekly salary of £494.00 for 2022/23.
There are different rates for rehearsals and performances and they can differ depending on how many performances are in the show run. For example, recent vacancies in the UK have advertised salaries at £468 per week with others at £550 and £800 per week including overtime.
Conditions
Hours can be irregular, long and include late nights and weekends.
You may have to travel if the production goes on tour.
You usually work indoors, in theatres and halls, although some performances take place in an open-air theatre.
You may work on a fixed-length contract or on a freelance (self-employed) basis.
Workforce Employment Status
LMI data powered by LMI for All
Getting In
Entry to stage management is very competitive.
You do not need formal qualifications for entry but increasingly entrants have a degree (SCQF Level 9-10) or HND (SCQF Level 8) in a relevant subject, such as technical and production arts, technical theatre, drama, theatre studies or music.
The Royal Conservatoire of Scotland (RCS) offers a degree in Production Technology and Management, which includes stage management. Entry is 3 Highers.
Courses in technical theatre and related subjects are also available at NC or NQ (SCQF Levels 4-6), HNC (SCQF Level 7), HND and degree level.
Entry qualifications vary depending on the level of the course, from several subjects at National 4 or 5 or the equivalent to 3 Highers. Entry to a degree usually requires 3-5 Highers plus some subjects at National 5.
You normally need experience in amateur or student productions, to gain skills and demonstrate a genuine interest in theatre.
The Association of British Theatre Technicians (ABTT) website lists job vacancies.
Look for vacancies on the website Mandy as well as in trade journals such as Broadcast and Stage, Screen and Radio Magazine.
Workforce Education Levels (UK)
LMI data powered by EMSI UK
Job Outlook Scotland
Job Outlook Scotland and UK
Scotland
2022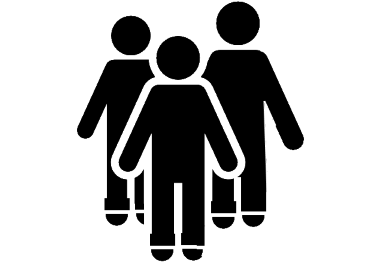 1 %

FALL

2027
United Kingdom

2022
4.1 %

RISE

2027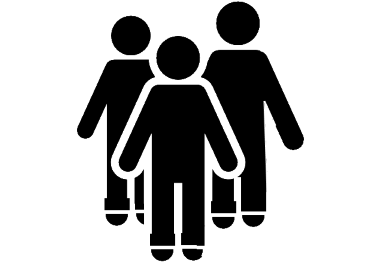 LMI data powered by EMSI UK
What Does it Take?
You need to be:
passionate about the theatre and performing arts
methodical and practical
quick-thinking and confident in making decisions
good with people: persuasive, patient and tactful
resourceful
adaptable
energetic and have good stamina for working long hours.
You should be:
a good organiser
able to remain calm under pressure
able to work to deadlines
a good leader
creative and aware of visual effects.
Training
Training may be on the job.
The Stage Management Association (SMA) and UK Theatre run short training courses which help stage managers to update and develop their skills.
The Association of British Theatre Technicians (ABTT) website lists training courses.
You may have to fund your own training and professional development.
Getting On
With further experience and skills, you could follow a promotion route from assistant stage manager to deputy stage manager, then stage manager to company or production manager.
You could possibly go on to become a theatrical director or producer.
You may be able to move from a smaller company to a larger company.
You may also be able to move on to freelance work, organising conferences or events such as the Edinburgh Festival.
More Information
Take a look at The Stage online magazine for information on jobs and auditions. You can even download a Jobs and Auditions app for your iPhone.
The Creative and Cultural Skills website has a careers section called Creative Choices which covers careers information, jobs and opportunities in the theatre and music business.
Trainee Finder is ScreenSkills flagship new entrant programme which offers paid work placements across a range of roles in film and TV. Applications are currently closed for the 2024-25 programme. Recruitment will usually begin around September of the year before placement. Find out more and apply online by visiting the Film Trainee Finder website.
Video
Contacts
The following organisations may be able to provide further information.
Was this article useful?
Please help us improve Planit by rating this article.