Insurance risk surveyors carry out surveys of sites, properties or items needing to be insured, such as buildings, aircraft or ships. These can be surveys for commercial or personal customers. They then advise the insurance company of any risks that insuring the site or property involves.
The Work
You could be:
visiting sites and properties to gather information, assessing the possible hazards and the nature of risk
making sure a company's health and safety procedures or systems are acceptable
advising clients on how to reduce their insurance risks, for example, by improving their security
liaising with other professionals, such as brokers and health and safety inspectors
writing clear and accurate survey reports for insurance companies or brokers
advising insurers on whether or not to insure, what conditions to apply and how much to charge for the insurance
keeping up to date with different aspects affecting risk, such as changes in health and safety legislation.
You would specialise in one of four areas:
fire and other risks such as explosions and floods
accidents and other possible risks to employees, customers and visitors
engineering, including the risks from electrical and mechanical equipment
checking business premises for the risk from burglary and theft.
Pay
The figures below are only a guide. Actual pay rates may vary, depending on:
where you work
the size of the company or organisation you work for
the demand for the job.
The starting salary for a trainee graduate insurance risk surveyor generally falls between £20,000 and £23,000 a year.
With two or three years' experience this rises to between £25,000 and £40,000 per year. Those with considerable experience can earn between £45,000 and £55,000 and at senior levels it is possible to earn well over £75,000 per year.
There may also be benefits such as bonuses, medical and life insurance and a pension scheme.
Conditions
You would work from an office, or possibly from home. You would spend much of your time visiting the sites you are surveying.
You would visit a wide variety of sites, including offices, factories, hotels, airports, sports grounds, building sites, theme parks and oil rigs, as well as ships and aircraft.
Some sites can be dirty, noisy or dangerous. You may have to wear protective gear, such as boots, a fluorescent jacket and a hard hat.
You may have to work at heights on some site visits.
You would work normal office hours, but on some occasions you may have to work evenings or weekends. You might also have to spend short periods away from home.
Workforce Employment Status
LMI data powered by LMI for All
Getting In
You would not normally enter this job straight from school or college.
There are no set entry requirements, but most employers prefer candidates to have a degree (SCQF Level 9) and considerable experience in the insurance industry, usually in underwriting.
Any degree subject is acceptable, but science or technology, insurance, business studies or risk management are particularly helpful.
Candidates wishing to specialise in engineering surveying may need an engineering degree.
To enter a degree course you usually need 4-5 Highers and National 5 English and Maths.
You should have a current driving licence.
Some people start to train as insurance risk surveyors after gaining experience and qualifications in another branch of the insurance industry, such as underwriting.
There are jobs with large insurance companies and specialist insurance surveying or risk management firms. Jobs are usually advertised in the press, on the internet and through financial services recruitment agencies.
Workforce Education Levels (UK)
LMI data powered by EMSI UK
Job Outlook Scotland
Job Outlook Scotland and UK
Scotland
2022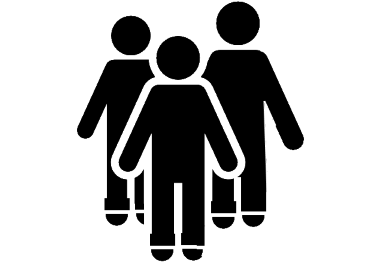 0.2 %

RISE

2027
United Kingdom

2022
2.1 %

RISE

2027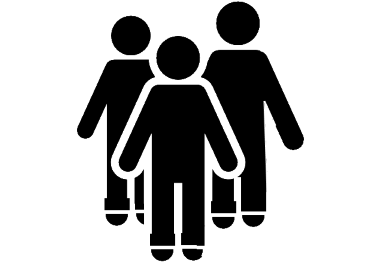 LMI data powered by EMSI UK
What Does it Take?
You need to have:
good organisational skills and the ability to work to deadlines
a thorough, methodical and systematic approach
attention to detail
good IT skills
excellent written and verbal communication skills
good negotiating and influencing skills
problem solving skills.
You need to be:
confident, but tactful
able to deal with conflict effectively
alert and observant
able to understand detailed plans and technical descriptions
able to write clear and accurate reports
responsible and aware of health and safety issues
able to work alone or as part of a team.
Training
Training is on the job supervised by experienced members of staff. You first gain experience of general insurance work and of underwriting in particular. Later, you would work with experienced surveyors, visiting sites to gain experience, before doing surveys on your own.
You would study part time for qualifications awarded by the Chartered Insurance Institute (CII). The most relevant CII qualification would be the Advanced Diploma in Insurance. There are no formal entry requirements but you must be capable of studying at the equivalent of degree level and it is advised that you complete the Diploma first.
You can study for CII qualifications by day or block release classes, evening classes or distance learning.
Some insurance surveyors study for qualifications awarded by The Institute of Risk Management (IRM) or the National Examination Board in Occupational Safety and Health (NEBOSH).
Getting On
There are opportunities in large and small insurance companies and insurance brokers throughout the country.
Depending on the firm you work for, you may be able to specialise in one particular type of insurance risk.
With experience, you may be promoted to become a senior surveyor or head of department.
You may be able to move into general management or become a partner in your firm.
There might be opportunities to work abroad.
Video
Contacts
The following organisations may be able to provide further information.
Was this article useful?
Please help us improve Planit by rating this article.