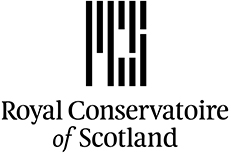 Venues
Renfrew Street Campus
Content
Over the three-year programme you will work intensively with our expert teaching staff on developing your skills in acting, voice and movement to equip you for a career in film, television and theatre.

The movement specialists are trained in Lecoq technique, and will help you acquire some of the best movement for actors in UK actor training, facilitating everything from stagecraft to understanding techniques used in CGI and green screen. You will be working with the Centre for Voice in Performance (the national centre of excellence for teaching, practice, and research) using techniques developed by voice expert Nadine George.

This is the only UK conservatoire that offers training in all performance disciplines and you will have the opportunity to collaborate with your peers, formally and informally, in dance, music, production, and film. As an acting student you will have the opportunity to collaborate on film projects with students from the Film department.
Entry Requirements
2024 entry requirements:
3 Highers at C or above. Applicants who apply by the closing date (31 January) are invited to audition.
UCAS Code
Apply via UCAS Conservatoires (W410)
Website