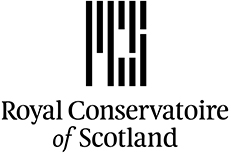 Venues
Renfrew Street Campus
Content
The programme of study for the MMus is conceived as a two-year journey. You will have a range of opportunities to work with professional musicians in a side-by-side context. The over-arching aim is to develop a professional level of competence in chosen areas.

There are two main assessments in a year, and you will have a variety of options for assessment, ranging from solo recital, studio-recorded performance, concerto performance, to lecture recital.

The end-of-session assessment is a public performance and this is a platform to express your artistic personality. We seek an ability to think creatively and execute your ideas into practice with consummate skills and artistry.

You can exit after gaining 120 credits with a PgDip.
Entry Requirements
Normally a good Honours (at least 2.2) degree, or its overseas equivalent, in a subject area relevant to the demands of the programme.
Qualification
Postgraduate Master's
UCAS Code
Apply via UCAS Conservatoire (MMus - 890F, MA - 801F)
Course Length
1 - 2 years
Website