An abattoir or slaughterhouse operative, or meat process worker, kills animals humanely and prepares the carcasses for the meat market.
The Work
You could be:
controlling large, live, possibly distressed animals such as cattle, sheep or pigs and herding them off lorries
stunning the animal first with an electric current, so that it feels no pain and killing it immediately afterwards, using a bolt pistol, gas or an electric current
removing the skin quickly without damaging it, removing the internal organs and separating the edible parts from the waste
washing the carcass and examining it for signs of disease
using an electric saw to split the carcass into sections and then removing bones
using machinery to remove bristles from a pig's skin and processing the meat
packing meat into separate containers or packaging
cleaning the floor area, tools and equipment
keeping up to date on rules of health, safety and hygiene.
Pay
The figures below are only a guide. Actual pay rates may vary, depending on:
where you work
the size of the company or organisation you work for
the demand for the job.
Starting pay is often based on the National Minimum Wage (NMW) or the National Living Wage (NLW).

As of 1 April 2022 the National Minimum Wage is £6.83 an hour for workers aged 18 to 20 and £9.18 an hour for workers aged 21 to 22. The National Living Wage is £9.50 for workers aged 23 and over. This may rise to £10.50 an hour with experience.
There are sometimes additional shift bonuses, or bonuses for attendance and timekeeping.
Conditions
You work 37-40 hours a week, Monday to Friday, but might have some Saturday shift work and overtime.
Inside, the abattoir may be very cold, wet, messy and smelly.
You wear protective (perhaps warm) clothing, hat, gloves and boots.
You lift and carry heavy carcasses.
You handle dangerous machinery, knives and saws.
Workforce Employment Status
LMI data powered by LMI for All
Getting In
You do not need formal qualifications to start training.
You must be at least 18 years of age to slaughter animals or poultry.
You might get in through a Modern Apprenticeship and work towards Scottish Vocational Qualifications (SVQs) at SCQF Levels 5 and 6/7.
For certain abattoir or slaughterhouse work, you must apply for a Temporary Certificate of Competence, which is valid for 3 months. During this time you must pass the assessment for a Qualification Certificate. More details are on the Food Standards Agency website.
Smaller abattoirs are often out in the country, so a driving licence can be useful.
Although there are fewer abattoirs than there used to be due to smaller ones closing, employment prospects are good. The centralised abattoirs are much larger. Each one usually specialises in a particular kind of animal.
Workforce Education Levels (UK)
LMI data powered by EMSI UK
Job Outlook Scotland
Job Outlook Scotland
Scotland
2022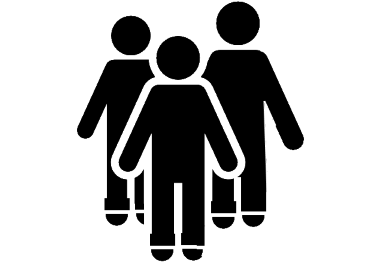 0.1 %

FALL

2027
LMI data powered by EMSI UK
What Does it Take?
You should be able to:
deal with the process of killing animals without becoming distressed
cope with blood and excrement
handle large animals with confidence
deal humanely with the animals
follow food safety and hygiene rules carefully and responsibly
use blades and machinery carefully and responsibly
work as part of a team.
Training
Training is mostly practical and on the job. It covers use of tools and lifting and carrying techniques.
You might study towards SVQ  in Food and Drink Operations (Livestock Market Droving Skills) at SCQF Level 5, or SVQ in Food and Drink Operations (Meat and Poultry Skills) at SCQF Levels 5 and 6.
You might do elementary and intermediate training in hygiene through Scottish Meat Training.
The Scottish Craft Butchers website has details on courses in meat and poultry hygiene, processing and management, run by Scottish Meat Training.
Getting On
With experience and qualifications you could go on to become a team leader or supervisor.
You might become an abattoir manager.
You could perhaps become a quality or standards inspector for the Food Standards Agency.
Contacts
The following organisations may be able to provide further information.
National Food and Drink Training
Tel: 01383 661 555
E-mail: info@nfdt.org
Website: http://nfdt.org

On 1st April 2015, Scottish Bakers rebranded its training arm to National Food and Drink Training (NFDT). This now encompasses working with companies outwith the bakery sector including meat processing, fish processing, mineral water and sweet manufacturing.
Was this article useful?
Please help us improve Planit by rating this article.