Security officers or guards protect people, property, goods and money from theft and damage. They must be ready to deal with intruders and emergency situations. You could work in a range of organisations, with your role varying depending on the type of industry you work in. All security work has an element of risk.
The Work
Door Supervisor (Bouncer)
You could be:
standing at the door to a club, bar or other licensed premises, usually with another door supervisor, to control who goes in and out
asking for identification as proof of age
searching customers' bags and clothing for any prohibited items
collecting tickets
dealing with troublemakers, and calling the police, if necessary
assisting with emergency and safety procedures such as fire alarms
writing reports to use in court, or giving evidence in court.
Reception Security Officer (Concierge)
You could be:
working in the reception area of an office, factory or building site, where large numbers of people come and go
keeping a record of everyone entering and leaving, on foot or in vehicles
greeting visitors, getting them to sign the visitors' book, issuing passes and giving directions
checking deliveries to the premises
monitoring closed circuit television (CCTV) or alarms
keeping exits clear and taking responsibility for getting people out safely in an emergency.
Patrolling Security Officer or Guard
You could be:
patrolling premises, such as shopping malls, retail stores, industrial buildings, offices or building sites, in many cases on your own and often at night, to check for intruders or hazards such as fire risks
using a specially trained guard dog
questioning suspicious people and escorting them off the premises or holding them until the police arrive
calling for help, if necessary, from the police or the emergency services
travelling to a number of different places if you patrol more than one site
holding keys for buildings and allowing access to the police or emergency services if necessary
writing reports and keeping records.
Cash-in-Transit Security Officer or Guard
You could be:
collecting money or items of value such as jewellery or documents, and delivering them safely
travelling in an armoured vehicle, usually as part of a small team.
Prison Custody Officer
You could be:
driving a purpose-built secure vehicle to transport prisoners to places such as court or hospital
conducting searches
managing the movement of prisoners at the destination.
Airport Security Officer
You could be:
checking ID and travel documents of passengers and other people entering restricted areas
guarding airport boundaries and restricted areas
searching aircraft for suspicious packages
checking and perhaps searching passengers, vehicles, luggage and other items
holding people suspected of illegal behaviour, until the police arrive
assisting people through the airport and security procedures.
Bodyguard
You could be:
providing around the clock protection for clients who are in the public eye, such as TV, film and music celebrities and politicians, or wealthy business people
accompanying your client to public or private events
checking places out before your client's visit to ensure their safety
ensuring the safety of the client's family
installing extra surveillance equipment such as close circuit cameras
driving your client safely to and from venues
staying close when your client is walking about in public
keeping a constant watch on the surrounding crowds, looking for unusual or threatening behaviour, or faces you recognise
working in a team with other security professionals, keeping in touch by radio.
Pay
The figures below are only a guide. Actual pay rates may vary, depending on:
where you work
the size of company or organisation you work for
the demand for the job.
Starting pay is often based on the National Minimum Wage (NMW) or the National Living Wage (NLW).

As of 1 April 2023 the National Minimum Wage is £7.49 an hour for workers aged 18 to 20 and £10.18 an hour for workers aged 21 to 22. The National Living Wage for those aged 23 and over. is £10.42 an hour. This may rise to £10.50 an hour with experience. Supervisors might earn up to £20,000 a year. Pay rates for security managers also vary, but can be £21,000 a year or more.
Most bodyguards work on a self-employed basis. Pay depends on the client or company, experience and the risk of the job involved. A low risk job can pay anywhere from £100 to £500 a day A high risk job, or one involving the protection of high profile or very wealthy clients, can pay between £500 and £1000 a day. An extremely high risk job can pay up to £1,500 a day.
Conditions
You may work indoors, or outdoors in all weathers, depending on the type of work you do.
Cash-in-transit security officers spend most of their time travelling in a vehicle.
Hours can be around 37-42 a week, but overtime is common and this job is often affected by the Working Time Regulations. You may work regular hours but shifts are more common and there is often night work.
Some jobs only offer night work.
Part time work is available in some areas of security.
You usually have to wear a uniform and, for cash-in-transit officers, a protective helmet and body armour.
Workforce Employment Status
LMI data powered by LMI for All
Getting In
You do not need formal entry qualifications, but a good general education is useful.
For some jobs you need a driving licence, possibly the C1 class which allows you to drive the larger, heavier vehicles for transporting cash or prisoners.
For many entrants this is a second career, often after experience in the police or armed services.
Most people working in the security industry require a licence from the Security Industry Authority (SIA). This has to be renewed every 3 years.
To qualify for this, you must be at least 18 and have the relevant qualification for the field of work you are going in to. For example a door supervisor would need Award for Working as a Door Supervisor within the Private Security Industry (Scotland) at SCQF (Level 6), and a cash-in-transit security officer would need a Level 2 Award for Working as a Cash and Valuables in Transit Operative within the Private Security Industry. See the SIA website for all required qualifications. A bodyguard would require a Level 3 Certificate in Close Protection.
You may have to pass a medical test.
You would require a satisfactory PVG (Protecting Vulnerable Groups) check to show you are suitable for this type of work. Contact Disclosure Scotland for details.
There may be other security checks, particularly for airport or prison transport jobs.
Jobs are usually advertised in the press, on the Find a Job website (formerly Universal Jobmatch) or in Jobcentre Plus offices.
Workforce Education Levels (UK)
LMI data powered by EMSI UK
Job Outlook Scotland
Job Outlook Scotland and UK
Scotland
2022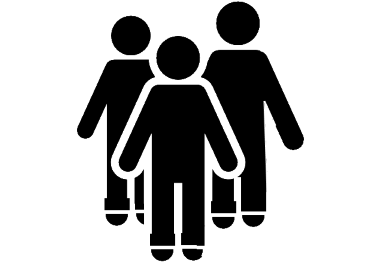 1.9 %

FALL

2027
United Kingdom

2022
1.4 %

RISE

2027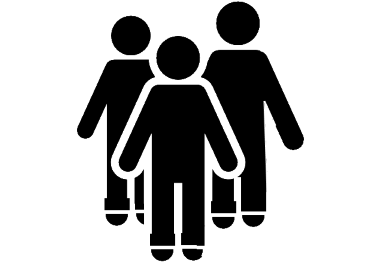 LMI data powered by EMSI UK
What Does it Take?
You need to have:
excellent communication and customer service skills
honesty and a sense of responsibility
the confidence to work alone and face possible threats
a good memory for faces and details
good judgement, to know when to ask for help.
You need to be able to:
follow instructions and procedures
make decisions
think and react quickly
deal with a wide range of people in a fair, safe and assertive manner
remain calm in difficult situations.
Training
Training varies depending on the company or organisation you work for.
Induction training is usually on the job. It will generally cover aspects of the work, along with information on your legal powers and responsibilities.
You may take short specialist courses run by the Security Industry Authority (SIA) and Skills for Security.
Getting On
There is a wide range of employers in this type of work.
You could work for a business, a security company, a retail chain or for a local authority or government department.
Prospects for promotion are better in a large organisation. With experience, and perhaps further training, you may be promoted to be a supervisor, manager or trainer.
For managers, the Security Institute offers a Certificate, a Diploma and an Advanced Diploma in Security Management, which you can take by distance learning.
Video
Contacts
The following organisations may be able to provide further information.
Was this article useful?
Please help us improve Planit by rating this article.