Police officers maintain law and order. They protect people and property, prevent crime, investigate crime and give evidence in court against offenders.
The Work
You could be:
patrolling a community to prevent crime and protect people and their property
attending calls from the public
searching suspects and crime scenes for evidence
helping at road traffic accidents and other emergencies
interviewing witnesses and suspects, and taking statements
investigating crimes and making arrests
writing crime reports and giving evidence in court
controlling crowds at events and demonstrations
taking part in community and public awareness activities.
Pay
The salary for newly appointed police officers is £28,074 a year. On completion of 1 year service this rises to £30,547, and after 2 years to £33,019. After 10 years service your salary will be at least £43,657 a year.
Conditions
On the beat you would often work outdoors in all weathers.
You could also be in a patrol car, on a motorcycle or a bicycle.
You would also work indoors - in a police station; at court; when visiting homes, schools, businesses and community centres.
You would normally work a 40 hour shift pattern.
You would work shifts including evenings, nights, weekends and public holidays.
You may have to work longer days and be flexible about your shifts, which can have an impact on your family life.
For most posts you would wear a uniform, which is provided.
The job is physically and mentally demanding and there is some risk of physical injury.
Workforce Employment Status
LMI data powered by LMI for All
Getting In
No formal entry qualifications are required. You must:
be at least 18 years old, although you can apply at 17½
be a British, European Union or Commonwealth citizen; or have permission to stay in the UK indefinitely
have lived in the UK for at least three years before your application
be physically fit
pass medical and eye checks
be willing to work in any of the local divisions in Scotland on completion of the probationary training.
Note that as of October 2015, a driving licence is no longer essential for applying.
If you meet these requirements the next step is to apply.
Application
You will find recruitment details on the Police Scotland website.
The first step in applying is to download and complete an application form.
Assessment and initial tests
If your application is accepted you sit a series of tests called the Standard Entrance Test (SET).
You will find sample tests on the Police Scotland website.
The three tests assess your skills in language, working with numbers and information handling.
Each test takes 30 minutes and you must pass all of them to continue to the next stage.
If you pass, you will take an initial fitness assessment.
If you pass the fitness test then you have an initial interview.
Final stages
If you are successful at the initial interview, you will go through a thorough background check and references will be taken at this point.
Once this has been done, you will be invited to attend an assessment centre, where you undertake a number of exercises testing your skills, followed by a final interview.
You would then undergo a medical, substance misuse testing and a final fitness assessment.
To comply with the requirements under the EU General Data Protection Regulation (GDPR) which came  into effect on 25th May 2018, we have now amended our police officer and special constable application forms and reviewed how we collect your personal data.
This means that you must submit the new application form together with a posting preference form and the equality and diversity monitoring form.
The vetting form will no longer be required at the application stage.
As well as Police Scotland, you can work with the British Transport Police, which polices railways, and the Ministry of Defence Police which protects Ministry of Defence properties. See their websites for details.
Workforce Education Levels (UK)
LMI data powered by EMSI UK
Job Outlook Scotland
Job Outlook Scotland and UK
Scotland
2022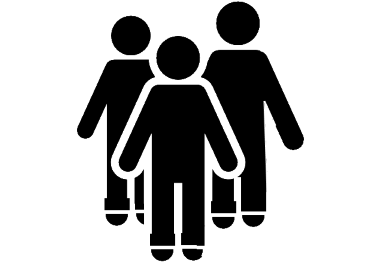 1.2 %

RISE

2027
United Kingdom

2022
2.3 %

RISE

2027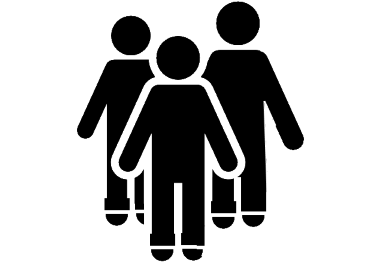 LMI data powered by EMSI UK
What Does it Take?
You need to be:
honest
responsible and mature
keen to serve the community
assertive but tactful
aware of the problems faced by different communities and groups in society
keen to learn and prepared to study
good at collecting and handling information.
You need to be able to:
communicate with people of all backgrounds and ages
work as part of a team and show initiative
face physical danger
observe carefully and pay attention to detail
make decisions, think and react quickly
take, and carry out, orders
accept responsibility and, where necessary, take command of a situation
remain calm and polite under pressure no matter how others react.
Training
All new probationary police officers now complete a two year Modern Apprenticeship in Policing. This has been designed to ensure training remains relevant in a changing society.
Initial training takes place over 12 weeks at Police Scotland Training and Recruitment Centres, the Scottish Police College at Tulliallan.
The remainder of the training takes place in your division.
During this time recruits will work towards a Certificate in Policing at SCQF Level 7.
On completion of the Modern Apprenticeship, you will progress to the role of police constable, a front line response officer.
You will do ongoing training throughout your time in the police force.
Getting On
There are a variety of specialisms that police constables can be involved in if they undertake further training including authorised firearms officer, roads policing officer and dog handler. Entry to some specialisms is very competitive.
There is a well established promotion structure within the police force.
You must complete the Diploma in Police Service Leadership and Management (PDA) to progress to senior levels and you may have to do further training.
To get promotion, you may have to move to another area of the force. You will usually get relocation expenses.
More Information
Police Scotland Youth Volunteers (PSYV) are groups of up to 24 young people based across Scotland.
Volunteers are aged 13-17, but you can only apply if you are aged between 13 and 15. The programme allows those interested to get an insight into policing in Scotland, and inspire individuals to participate positively within their communities.
Each PSYV group is coordinated by a police officer.
Complete this form to register your interest.
Video
Contacts
The following organisations may be able to provide further information.
Was this article useful?
Please help us improve Planit by rating this article.