Prison governors are responsible for the management and security of prisons and young offender institutions. They are responsible for the security and care of prisoners and the organisation and training of staff.
The Work
You could be:
responsible for managing the prison budget
recruiting staff, organising their work and overseeing their training
organising and supervising daily routines and planning prisoner activities, including work, education and recreation, sometimes with outside groups
doing risk assessments of prisoners, setting up security and arranging suitable treatment for individuals
dealing with requests for parole and chairing release and review boards
interviewing prisoners on a one to one basis and talking with them briefly
making responsible decisions and agreeing sanctions if prisoners break the rules
talking to other professionals such as doctors, psychologists, social workers or chaplains about prisoners.
You would be responsible for overall security, discipline and control of the prison and you would take control during major incidents.
Pay
Salaries depend on level of responsibility, the size of the prison and within the Scottish Prison Service (SPS), which job family and role you are in.
Conditions
You would work in an office in the prison but also visit all parts of the prison.
You would also attend meetings, courses and conferences elsewhere.
The work environment may vary with the type of building and the level of security but the atmosphere is usually formal.
You would work variable hours, which may be long and could include shifts with evenings, weekends and public holidays.
You might have to move for a particular job or promotion.
Workforce Employment Status
LMI data powered by LMI for All
Getting In
There are two main ways to enter the job.
By promotion through the grades from prison officer – this can take 10-15 years (see the Prison Officer job profile).
Direct entry with a degree and management experience, in other work, of at least 3 years; a degree in any subject is acceptable but subjects such as psychology, sociology or business administration are useful. Experience in work such as security, police or the armed services can be helpful. Direct entry recruitment does not take place on a regular basis in Scotland and when recruitment does take place entry is extremely competitive.
Initial entry as a prison officer requires 5 subjects at National 5, including English and Maths, or experience in 'people-facing' work. Entry to a degree course requires 4-5 Highers, depending on the course and the institution. In addition, entry to particular courses may require passes in particular subjects.
You must be a UK National, a Commonwealth Citizen, a British Protected Person or a national of the European Economic Area. For some posts you must have been resident in the UK for at least 3 years.
You must pass a medical examination.
To work in this job you must declare any criminal convictions. Certain types of conviction may prevent you from getting in. Contact Disclosure Scotland for details.
Most prison governors in Scotland are recruited by the Scottish Prison Service (SPS). Entry is very competitive. Jobs are usually advertised in the press or on the SPS website.
Workforce Education Levels (UK)
LMI data powered by EMSI UK
Job Outlook Scotland
Job Outlook Scotland and UK
Scotland
2019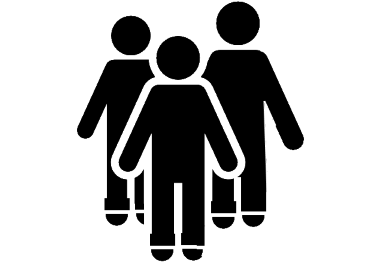 2.3 %

RISE

2024
United Kingdom

2019
0.8 %

FALL

2024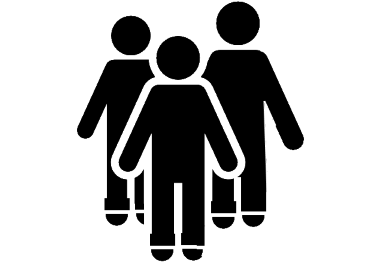 LMI data powered by EMSI UK
What Does it Take?
You need to have:
good leadership and management skills
good listening skills
good spoken and written communication skills, to deal with a wide range of people
an authoritative and responsible manner, with excellent self-control
confidence to make difficult or unpopular decisions
patience and understanding
a sense of fairness and impartiality
a concern for the welfare of prisoners and an understanding of their problems.
You need to be able to:
lead, organise and motivate a wide range of people
adapt to different needs and situations
handle difficult situations
remain calm under pressure.
Training
Initial training takes place on the job, usually while working as a unit manager.
There is a 12-month probationary period
You may take further short training courses, possibly at the SPS College at Polmont, near Falkirk.
Direct entrants for governor of establishments in the SPS undertake a 2-year programme, called Trainee Manager, working in prisons as unit managers while training.
Getting On
You could be promoted to unit manager and then progress to deputy governor then governor.
You may need to do further training – the SPS runs some courses and may be willing to fund courses through other agencies.
It helps if you are willing to move to get promotion.
With experience, you may move to work in general administration with responsibility for several prisons.
You may also be able to move into training at the SPS College.
More Information
HMP Kilmarnock and HMP Addiewell are privately managed. These prisons have a director instead of a governor, They do much the same work normally, but some responsibilities are in the hands of the SPS controller based at the prison. In Scotland, all prisons, including Kilmarnock, are part of the SPS estate so all prisoners are in government care.
Contacts
The following organisations may be able to provide further information.
Was this article useful?
Please help us improve Planit by rating this article.