Sheriff officers enforce court orders from regional civil courts. Messengers-at-arms enforce the orders of the supreme civil court, the Court of Session.
They have the authority to enforce entry to premises and to enforce seizure of goods.
The Work
You could be:
serving citations (orders compelling the defender to appear in court)
making enquiries to find the defender so that the citation can be delivered in person
serving papers on debtors: the Charge for Payment (demanding payment within a set time, usually 14 days) and then an Earnings Arrestment on the employer of a debtor who still fails to pay
sending a report to the court, listing what has been done to recover the debt and including a statement of debt
collecting outstanding commercial rates and council tax for the local authority
repossessing goods and property
dealing mostly with decrees (judgements) about money
in domestic violence cases removing the spouse from the matrimonial home
in child custody disputes, perhaps finding the child to return to the parent who has been granted custody.
Pay
The figures below are only a guide. Actual pay rates may vary, depending on:
where you work
your level of experience
the size of the company or organisation you work for
the demand for the job.
Salaries for trainee sheriff officers are around £19,000 a year. Salaries for qualified sheriff officers are around £26,000 a year and for qualified messengers-at-arms around £28,000 a year. You may also earn a performance bonus.
Conditions
You will spend a lot of your time travelling around.
Messengers–at-arms can travel anywhere in Scotland to serve court documents and enforce court orders of the Court of Session.
Sheriff officers work in particular local areas for which they have a 'commission'.
You might sometimes have to work overtime, or in the evenings or at weekends.
You will sometimes work alone, but in some cases you might have an assistant with you to act as witness or escort.
Workforce Employment Status
LMI data powered by LMI for All
Getting In
To become a sheriff officer you must be at least 20 years old and have a good general education. This is usually at least 5 subjects at National 4 or 5, including English and Maths. Many have Higher National qualifications. Relevant work experience may be accepted.
You would gain employment with a sheriff officer and undergo a three-year traineeship, although this can be reduced to one year on application to the Sheriff Principal.
You would then sit the Society of Messengers-at-Arms and Sheriff Officers exam, which tests practical and technical knowledge. You will be allowed three attempts to pass this exam.
After passing the examination, you will apply to the Sheriff Principal of the sheriffdom of the geographical location in which you wish to practise. You are also required to provide two letters of reference of good character.
To become a messenger-at-arms, you must have practised as a sheriff officer for at least two years, and sit a further examination set by the Examination Board of the Society of Messengers-at-Arms and Sheriff Officers. You would then apply to the Court of Session.
You usually need a driving licence and the use of a car for work.
You will require a satisfactory criminal record check from Disclosure Scotland to show that you are suitable for this type of work. Contact Disclosure Scotland for details on the type you would need.
Workforce Education Levels (UK)
LMI data powered by EMSI UK
Job Outlook Scotland
Job Outlook Scotland and UK
Scotland
2022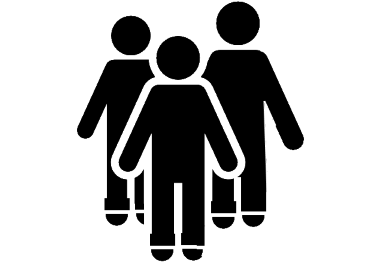 0.8 %

RISE

2027
United Kingdom

2022
1.7 %

RISE

2027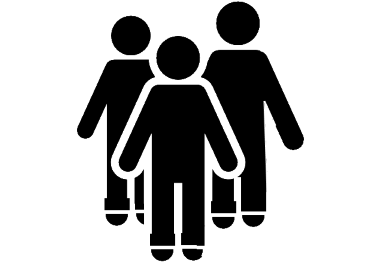 LMI data powered by EMSI UK
What Does it Take?
You need to be:
assertive and confident
able to carry out unpopular decisions
able to use your initiative and work alone
able to deal with people from different backgrounds
able to cope with people who are distressed or aggressive
honest
good with figures.
You should have:
the ability to learn and understand the relevant laws
good judgement
tact, diplomacy and good negotiation skills
personal integrity
a reasonable level of physical fitness.
Training
You would train on the job, working with a qualified officer and attending short courses. This normally takes a minimum of three years.
You would then take the professional examinations to become a sheriff officer.
After a minimum of two more years' experience you can take a further examination to qualify as a messenger-at-arms.
Further training and development opportunities, provided by the Society of Messengers-at-Arms and Sheriff Officers, are available throughout your career.
Getting On
Private firms employ sheriff officers but they operate under the control of the sheriff.
You may be employed by a private firm and be commissioned to work for the courts.
More Information
Scotland is geographically divided into six sheriffdoms and 39 local sheriff court districts.
Contacts
The following organisations may be able to provide further information.
Skills for Justice
Tel: 0117 922 1155
Website: https://skillsforjustice.org.uk/
Twitter: @Skills_Justice

Skills for Justice is the Sector Skills Council for the Justice, Community Safety and Legal Services Sectors. The careers section of their website holds information on the careers within these sectors.
Was this article useful?
Please help us improve Planit by rating this article.