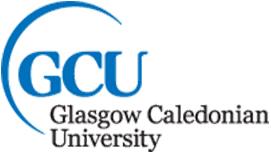 Glasgow Caledonian University (GCU) is one of Scotland's largest universities.
Tracing its origins back to 1875, this modern, innovative and forward-thinking university has a large, self-contained campus in the city centre, with many purpose built facilities making it one of the best learning environments in the UK.
Courses and students
The university has three academic schools:
Glasgow School for Business and Society
School of Computing, Engineering and Built Environment
School of Health and Life Sciences.
Glasgow Caledonian University is the only institution in Scotland to offer courses in Orthoptics, Optometry and Ophthalmic Dispensing Management. The university has its own eye clinic providing clinical training facilities. The clinic is open to the public, and patients are examined by students under the direct supervision of experienced and qualified clinical staff.
The university has 1,600 staff teaching over 20,000 students from over 100 countries.
You could spend part of your undergraduate course abroad through the European Erasmus+ programme or on exchange with a university in North or South America, Australia, Hong Kong, Malaysia or Vietnam.
Facilities and services
he Sir Alex Ferguson Library is home to the university library and student support services hub, based in the Saltire Centre it offers students: 1,800 internet-connected study spaces; 600-seat learning cafe; 370,000 RFID-tagged books; 500 computers; laptop borrowing facility; and free WI-FI.
The Arc is the modern health and fitness centre which has fitness classes, a well equipped gym, sports clubs and a hair salon and spa.
The university has a simulated hospital ward, a high-tech broadcasting suite and a fashion factory.
Ranking
The university is ranked 3rd in the UK for Optometry, Opthalmology and Orthoptics in the Complete University Guide 2022.
In the same guide, the university is in the top 10 for seven other subject areas: Biomedical Sciences; Counselling, Psychotherapy and Occupational Therapy; Information Technology and Systems; Medical Technology and Bioengineering; Paramedic Science; Physiotherapy; and Tourism, Transport, Travel and Heritage Studies.
GCU is ranked 2nd for Social Work in the Guardian University Guide 2021.
The university climbed 21 places in the Times and Sunday Times Good University Guide (2021). 
Video