British Sign Language (BSL) interpreters help deaf and hearing people to communicate with each other in a wide variety of situations. 
Communication can be one-way, as in lectures or classes, or two-way, as in meetings or discussions.
The Work
You could be: 
preparing for a job in advance, for example reading up on a subject or who you will be working with 
listening to and understanding the speaker 
memorising and repeating this in spoken language for the hearing person 
interpreting as words are being signed or spoken at the same time
finding the most suitable expression for signed or spoken words and phrases.  
You would work in a variety of situations, such as media, health and social work settings. You'd be interpreting at job interviews, courts of law, lectures or classes, training events, media events and conferences.
Pay
The figures below are only a guide. Actual salaries may vary, depending on: 
where you work 
the size of the company or organisation you work for 
the demand for the job. 
Salaries and rates vary since many interpreters work freelance. 
Full time interpreters might earn around £20,000 and £32,000 a year or more. 
For freelancers, the National Union of British Sign Language Interpreters (NUBSLI) provides guidance figures. For Scotland, fees for a full day range from £200 for a trainee up to £245 for a fully registered interpreter.
Conditions
Working hours are not regular, perhaps including evenings and weekends. 
You would travel around to different locations for each assignment. 
You would be working with a wide variety of people in various types of settings. 
Locations you could be working at include schools, colleges, universities, health centres, residential homes, local government offices, hospitals, law courts, and prisons.
Workforce Employment Status
LMI data powered by LMI for All
Getting In
You would study for a qualification recognised by either the Scottish Register of Language Professionals with the Deaf Community (SRLPDC), or the National Registers of Communications Professionals working with Deaf and Deafblind People (NRCPD).
Registration, although voluntary, ensures that you are suitably qualified, meet national standards and are easily found on the national register for working. 
Heriot-Watt University offer an accredited honours degree course, the MA Hons British Sign Language (Interpreting, Translating and Applied Language Studies). 
Alternatively, you can work towards the level 6 certificate in both British Sign Language (BSL) and Interpreting, which is an officially accredited qualification. This is offered by Signature and IBSL. Check their websites below for details.  
For entry to the IBSL level 6 course you are recommended to have studied BSL up to level 4 and for the Signature course you need to have studied up to level 3. 
You can study BSL at SCQF Levels 4-8 at many colleges, usually as part time day or evening courses. The courses are accredited by the Scottish Qualifications Authority (SQA). 
It would help to get involved in clubs and centres for the deaf, and find out more about the community. You can find details on the British Deaf Association website. 
You would require a satisfactory PVG (Protecting Vulnerable Groups) check to show you are suitable for this type of work. Contact Disclosure Scotland for details.
Workforce Education Levels (UK)
LMI data powered by EMSI UK
Job Outlook Scotland
Job Outlook Scotland and UK
Scotland
2022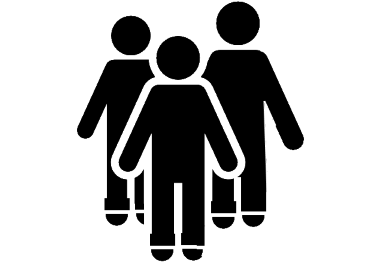 1.4 %

RISE

2027
United Kingdom

2022
1.8 %

RISE

2027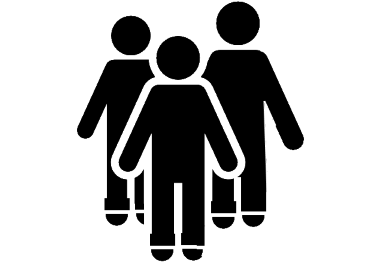 LMI data powered by EMSI UK
What Does it Take?
You need: 
good team working skills 
confidence 
good concentration 
excellent communication skills 
the ability to be impartial and confidential 
to be a quick thinker.
Training
Heriot-Watt University offer a postgraduate qualification, the MSc Sign Language Interpreting (EUMASLI). 
You can register with NRCPD at two levels; Trainee Sign Language Interpreter (TSLI) and Registered Sign Language Interpreter (RSLI). 
To register as an NRCPD Regulated Trainee Sign Language Interpreter (TSLI), you must be studying an approved course that leads to registered status, or be on an approved development plan that leads to registered status. 
When you are registered you will be expected to keep your skills and knowledge up to date through a programme of continuing professional development (CPD).
Getting On
You can work as a freelancer. 
You might move on to teaching British Sign Language or BSL interpreting.
More Information
BSL is a visual form of communication using hands, facial expression and body language, and is recognised as a language in its own right.  
Although there are other types of sign language, British Sign Language is the most common form used in Britain. It is not dependent on the English language, and has its own syntax and grammatical structure.
Video
Contacts
The following organisations may be able to provide further information.
Was this article useful?
Please help us improve Planit by rating this article.