Sports therapists work with sports men and women offering advice on how to train and compete safely, as well as treating injuries that may occur.
The Work
You could be:
developing a programme for injured sports men and women to restore them to full performing standard
using movement and manipulation to identify muscle and joint injuries
planning and delivering programmes of massage, sauna, hydrotherapy and other therapies to treat injured sports performers
using weighted exercise equipment and electronic muscle-exercisers
advising on techniques to strengthen the muscles and prevent future injury in sports performance
monitoring clients before and after they perform, supervising warming-up and cooling-down exercises
helping clients prepare for a sporting event and testing their fitness levels
working with coaches, doctors, physiotherapists and sports scientists
possibly giving first aid to sportsmen and women at sporting events.
Pay
The figures below are only a guide. Actual pay rates may vary, depending on:
where you work
the size of company or organisation you work for
the demand for the job.
Pay in the private sector depends on employer and location. As an assistant sports therapist with a team you could earn from around £17,000 a year. A full time sports therapist with a professional team would earn approximately £28,000 to £35,000 a year. A self-employed sports therapist would charge individual clients from £25 to £45 an hour.
As a sports therapist working in the NHS you will be on Agenda for Change Band 5, £30,229 to £37,664 a year. The current pay scales are from April 2023.
Conditions
Working hours usually includes evenings and weekends, to accommodate clients who work during the day.
You could work part time.
Your job may include a lot of physical exertion and heavy lifting.
You would be based in a treatment room at a sports injury clinic or linked to a sports team or club, or maybe both, but you may also spend time outside in all weather during matches and training.
You may work with some patients in a swimming pool.
You may travel with athletes, possibly abroad, and you might sometimes be away from home overnight.
Workforce Employment Status
LMI data powered by LMI for All
Getting In
There is no single route into sports therapy. You could enter in one of the following ways.
A Higher National Diploma (HND) (SCQF Level 8) in Sports Therapy.
The City of Glasgow College, Edinburgh College and the University of the Highlands and Islands (Inverness, Moray and Perth campuses) offer an HND in Sports Therapy. Entry is 2 Highers (English and a science subject may be preferred).
Several universities in England offer a degree in Sports Therapy accredited by the Society of Sports Therapists. See their website for details.
A degree (SCQF Levels 9-10) in sport and exercise science or similar – for entry you need 4-5 Highers including 1-2 science subjects.
A recognised qualification in physiotherapy (see article on Physiotherapist) – for entry to a degree course you need 4-5 Highers including 1-2 science subjects. Only qualified physiotherapists may work as sports therapists within the National Health Service (NHS).
A degree in physiology, sports science, psychology, medicine or physiotherapy plus a relevant postgraduate (SCQF Level 11) qualification. The University of Glasgow runs a postgraduate course in Sport and Exercise Science and Medicine.
An osteopathic or chiropractic qualification.
It is important to choose a course accredited by the Society of Sports Therapists as this will allow you to obtain professional indemnity insurance.
You will require a satisfactory criminal record check from Disclosure Scotland to show that you are suitable for this type of work. Contact Disclosure Scotland for details on the type you would need.
You would also require a valid first aid certificate.
You might find work in a sports club, sports organisation or private hospital. Most sports therapists have several part time jobs or are self-employed. If you are a physiotherapist you could work in a specialist sports clinic in an NHS hospital.
Workforce Education Levels (UK)
LMI data powered by EMSI UK
Job Outlook Scotland
Job Outlook Scotland and UK
Scotland
2022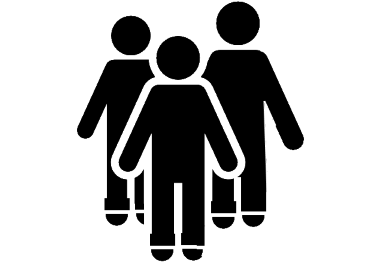 0.8 %

RISE

2027
United Kingdom

2022
2.8 %

RISE

2027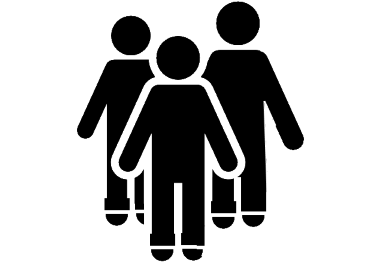 LMI data powered by EMSI UK
What Does it Take?
You need to be:
physically fit
patient and willing to persevere
enthusiastic and optimistic
motivational
confident and decisive
reassuring and sympathetic when clients are frustrated by injuries
good at keeping records of treatments and programmes
able to work under pressure and as part of a team with sports people and other professionals.
You should have a sympathetic approach to people of all ages and levels of sporting ability.
Training
Training is on the job but you must be prepared to keep yourself up to date with new techniques.
You may wish to specialise in a particular area of sports therapy.
The Society of Sports Therapists runs conferences, workshops and courses for continued professional development.
You could also study for additional qualifications such as a Masters' degree in a sports related subject.
Getting On
You may start by working part time in several centres and then move to a full time post with a sports club or organisation.
You might improve your salary and gain further experience by moving to a more prestigious sports organisation.
With experience, you could move into a supervisory post or fitness consulting or personal training.
You could also move into full or part time lecturing, research or teaching.
More Information
The Society of Sports Therapists is working with the Health and Care Professions Council with a view to the profession becoming state registered.
For more information please see list of organisations below:
Video
Was this article useful?
Please help us improve Planit by rating this article.