Hair stylists shampoo, cut, colour, curl and style people's hair. They may specialise in particular services, techniques or client groups.
The Work
You could be:
talking to clients about how they want their hair and advising on styles
cutting and styling hair using a variety of equipment; scissors, clippers, straighteners, rollers, hot brushes and dryers
washing and conditioning hair, perhaps offering special treatments such as head massage or deep conditioning treatments
tinting, colouring, permanently waving or straightening hair using tints, bleaches and lotions
applying styling products such as gel, mousse, wax or spray
trimming beards and moustaches
advising on simple hair problems and suggesting possible treatments or recommending hair products
answering the phone, making appointments, ordering supplies and paying invoices
keeping the salon clean and tidy, making sure supplies are readily available and chemicals stored away safely.
Pay
The figures below are only a guide. Actual pay rates may vary, depending on:
where you work
the size of the company or organisation you work for
the demand for the job.
Starting pay is often based on the National Minimum Wage (NMW) or the National Living Wage (NLW).

As of 1 April 2023 the National Minimum Wage is £5.28 an hour for workers under 18, £7.49 an hour for workers aged 18 to 20 and £10.18 an hour for workers aged 21 to 22. The National Living Wage for those aged 23 and over is £10.42 an hour.
After experience this could rise to £9.50 an hour, or higher in large salons.
The apprentice rate, for those aged under 19 or aged 19 or over and in the first year of their apprenticeship, is £5.28 an hour (1 April 2023).
Tips from customers, and possibly commission from products you may sell in the salon, can boost your income.
Conditions
You work in a hair salon.
You would work around 40 hours a week.
You might work as a mobile hairdresser, visiting people in their homes.
You stand for most of the day.
You have to bend and stretch a lot.
Salons can be very busy and are sometimes hot and humid.
You might work some evenings and weekends.
Part time work is usually available.
You would wear overalls and protective gloves when handling some solutions.
Workforce Employment Status
LMI data powered by LMI for All
Getting In
Many entrants train through a Modern Apprenticeship. A good general education is useful. Some employers prefer 2 subjects at National 5 including English and perhaps Maths.
You could take a full time course as the first step. There is a range of course including NC/NQ (SCQF Levels 4-6) and SVQ at SCQF Levels 4-6.
Entry requirements vary from no formal entry requirements to some subjects at National 4 or 5.
You should not be prone to allergies.
Job prospects in the industry are steady. There are jobs for hair stylists in salons big and small throughout the UK.
Workforce Education Levels (UK)
LMI data powered by EMSI UK
Job Outlook Scotland
Job Outlook Scotland and UK
Scotland
2022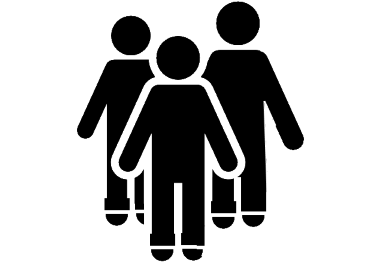 3 %

RISE

2027
United Kingdom

2022
0.8 %

RISE

2027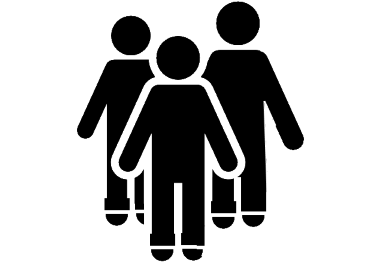 LMI data powered by EMSI UK
What Does it Take?
You need to be:
smart and well presented
artistic and creative with an eye for colour and form
a good listener and able to take instructions
able to work quickly and accurately
able to work under pressure
a good team worker.
You need to have:
good technical skills and a steady hand
an interest in fashion and the latest trends and products
good communication skills and a friendly manner
an awareness of health and safety issues.
Training
If you follow an apprenticeship you would do much of your training on the job supervised by experienced hair stylists. You may also attend college part time, where you would be able to work towards relevant SVQs.
If you take a full time course as the first step and then go into a job, you might be able to study part time for advanced qualifications.
You would study to SVQ at SCQF Level 6 to train as a senior stylist.
You must also keep up to date with changing styles and fashions by attending short courses from time to time.
Manufacturers run short courses on new hair colouring and styling products.
If you have a relevant SVQ at SCQF Level 5 you can apply to the Hair Council to become a State Registered Graduate Hairdresser.
Getting On
Salons which are part of a chain offer better promotion prospects or the chance to specialise in particular styles or techniques.
You could go back to college and do the HNC in Hairdressing (SCQF Level 7). This opens up new opportunities for you, including lecturing.
You could open your own salon.
You could become a senior stylist or, as they are sometimes known, a creative director.
If you have enough experience and training you could become a salon manager.
In addition to salons, there are openings in hotels and cruise ships.
You might move into film and television or the fashion industry.
You could teach in further education colleges or become a consultant for companies producing hair products.
A few hairdressers go on to further study to become trichologists. Trichologists look at the health of the hair and scalp.
With 3 years' experience, you can apply to the Hair Council to become a State Registered Senior Hairdresser.
More Information
Choose Hair is an initiative set up to help inspire young people into the industry. For further information, visit their website.
Video
Contacts
The following organisations may be able to provide further information.
Was this article useful?
Please help us improve Planit by rating this article.