A dry cleaning or laundry manager organises the work in dry cleaners and laundries and supervises the workers there. Some are in charge of dry cleaning shops and others are in charge of industrial laundries.
The Work
You could be:
controlling budgets, keeping accounts and preparing invoices
buying in supplies of specialist fabric cleaning fluids
hiring, supervising and training staff
supervising the different processes and dealing with any problems, either with the workers or with the smooth running of the machinery
overseeing the repair and maintenance of the machinery
in a dry cleaning shop, dealing with customers' complaints and sometimes serving customers
keeping records of use of solvents
making sure that the business runs efficiently, safely and within current legislation
serving customers and assisting with cleaning processes.
Pay
The figures below are only a guide. Actual pay rates may vary, depending on:
where you work
the size of company or organisation you work for
the demand for the job.
Salaries for dry cleaning or laundry managers range from £15,000 to £30,000 a year.
Conditions
Laundries and dry cleaning plants can be hot, humid and noisy.
Modern dry cleaning machines usually stop too much of the smell from escaping.
In dry cleaning shops the environment is comfortable and clean.
In laundry plants you will usually work regular hours, although there might be shifts.
In coin-operated laundrettes you will have to work some evenings and weekends.
In dry cleaning shops you will have to work on some Saturdays.
You may wear a uniform, which would be provided.
Workforce Employment Status
LMI data powered by LMI for All
Getting In
You may be able to start off through a Modern Apprenticeship and work your way up with experience.
A good general education is useful.
The most usual way for you to enter this career is to apply for promotion from laundry assistant level.
Some of the larger companies may run management training schemes.
A few companies do recruit graduates, especially for specialist posts. A degree related to chemistry, textiles or business management would be the most relevant.
You should have normal colour vision and no allergies.
There are jobs in dry cleaning shops, dry cleaning or industrial laundry plants or in small laundries attached to hospitals or prisons. Some dry cleaners clean the garments on the premises. Others send them away to a central cleaning plant.
Workforce Education Levels (UK)
LMI data powered by EMSI UK
Job Outlook Scotland
Job Outlook Scotland
Scotland
2022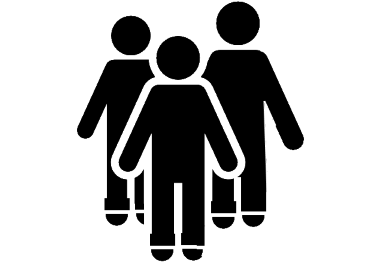 0.4 %

RISE

2027
LMI data powered by EMSI UK
What Does it Take?
You need:
a polite manner with the public
strong leadership qualities
excellent communication skills
organisational and planning skills
numerical skills for accounts, bookkeeping and budgeting
knowledge of how to use chemicals and solvents correctly and safely
fitness and stamina
the ability to make decisions
to have an awareness of health and safety issues.
Training
Training is normally on the job.
The Guild of Cleaners and Launderers runs a Qualification Star Scheme (QSS) to the equivalent level of Scottish Vocational Qualification (SVQ) Level 2, covering retail sales, stain removal, garment finishing, dry cleaning practice and wet cleaning practice. They also provide examinations for laundry supervisors and managers. There are some Guild accredited training agencies in Scotland.
You could also do an SVQ Level 2 (SCQF Level 5) in Dry Cleaning Operations.
The Society of Hospital Linen Service and Laundry Managers (SHLSIM) offers training if you work in the healthcare linen service.
Getting On
If you work for a company with a chain of stores, you could apply for promotion to area or regional manager.
You could set up your own dry cleaning or laundry business.
You could move into a different field of management such as human resources.
If you are most interested in scientific aspects, you could move into research and development.
More Information
All dry cleaners who use solvents must be registered and hold a permit. They must keep records of the amount of solvent used and staff must be trained, including safety procedures.
Contacts
The following organisations may be able to provide further information.
Was this article useful?
Please help us improve Planit by rating this article.