A cleaner does cleaning and general housework duties, usually inside a building, although some clean inside buses, trains or aeroplanes. You usually specialise in cleaning a particular type of place such as a domestic cleaner in a private home, an industrial cleaner in an office or public place, or a hospital cleaner.
The Work
Domestic cleaner – you clean private homes, usually on your own. You might also wash and iron clothes, empty the washing machine and dishwasher and make beds.
Industrial cleaner – you clean offices, shops, factories, schools, airport terminals and other large buildings, often as part of a team. You will use industrial cleaning equipment such as mechanical floor scrubbers and polishers, and concentrated chemicals.
Hospital cleaner – you clean wards, operating theatres, public areas and offices, using antiseptic chemicals to sterilise surfaces.
You could be:
scrubbing, mopping, sweeping, vacuuming or polishing stone, wooden, carpeted or lino floors
dusting, waxing or polishing furniture and windows, washing surfaces, cleaning ovens, cleaning toilets and emptying bins
using items such as brushes, mops, dusters, vacuum cleaners and floor polishers
choosing the correct cleaning product for the job
carrying out basic maintenance on equipment
following health and safety procedures
checking cleaning product stock levels and re-ordering fresh supplies
moving furniture around to clean underneath
specialising in thorough cleaning of houses which have not been lived in for a while.
Pay
The figures below are only a guide. Actual pay rates may vary, depending on:
where you work
the size of company or organisation you work for
the demand for the job.
Starting pay is often based on the National Minimum Wage (NMW) or the National Living Wage (NLW).

As of 1 April 2023 the National Minimum Wage is £5.28 an hour for workers under 18, £7.49 an hour for workers aged 18 to 20 and £10.18 an hour for workers aged 21 to 22. The National Living Wage for those aged 23 and over is £10.42 an hour.
You may be able to earn more by doing overtime or night shifts. As a supervisor you could earn around £13.00 an hour.
Conditions
You have to bend, stretch, climb stepladders, carry buckets of water and cleaning equipment, scrub surfaces and move furniture.
In industrial or commercial cleaning your shifts would mostly be early morning or late evening.
The work can be messy and dusty.
Many jobs are part time and some jobs involve night shifts.
You wear protective overalls and sometimes gloves.
You might work alone or in a team.
The job is physically demanding.
Workforce Employment Status
LMI data powered by LMI for All
Getting In
You do not need formal qualifications but a good general education is useful.
You should be physically fit.
You should not have allergies to dust or chemicals.
Jobs are found with contract cleaning companies, domestic cleaning agencies and local authorities or you could be self-employed.
Workforce Education Levels (UK)
LMI data powered by EMSI UK
Job Outlook Scotland
Job Outlook Scotland and UK
Scotland
2022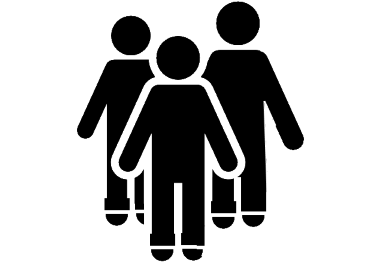 2.2 %

RISE

2027
United Kingdom

2022
1.4 %

RISE

2027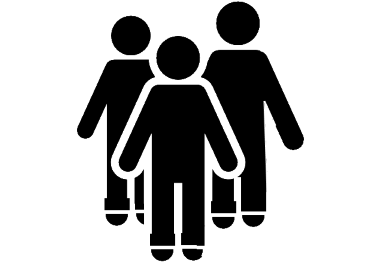 LMI data powered by EMSI UK
What Does it Take?
You need to be:
methodical and conscientious
able to follow health and safety rules
honest and reliable
able to work unsupervised and to a high standard
observant with a good eye for detail
willing to learn about different cleaning equipment and products
able to follow written and spoken instructions
willing to do repetitive tasks
able to work in a team.
Training
Training is mainly on the job.
You may work with an experienced cleaner first.
You can work towards SVQ Cleaning and Support Services at SCQF Levels 4 and 5.
The British Institute of Cleaning Science (BICSc) offers a range of online training courses, including the Licence to Practice (LTP). 
You may also complete courses in manual handling and general health and safety.
Getting On
If you are working for a large agency you can apply for promotion to a supervisory position. Many cleaners are self-employed.
Video
Contacts
The following organisations may be able to provide further information.
Was this article useful?
Please help us improve Planit by rating this article.