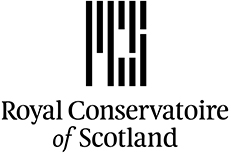 Venues
Renfrew Street Campus
Content
Developed in partnership with Scottish Ballet, this programme is designed to help you build a robust classical technique and prepare you for the profession as a confident, versatile and technically strong dancer. You will graduate with the skills required by professional ballet companies as well as the ability to communicate effectively with an audience through the performance of a wide variety of classical, modern, and contemporary choreography.

Our partnership with Scottish Ballet provides numerous opportunities, allowing you to gain invaluable insight into professional life. You will work regularly with Scottish Ballet staff and dancers, and internationally-acclaimed teachers and choreographers. You will also have the opportunity to participate in performances or placements.
Entry Requirements
2024 entry requirements:
5 subjects at National 5. Knowledge of ballet vocabulary to a minimum of Intermediate level and appropriate physical qualities for a career in professional classical dance. Applicants who apply by the closing date (31 January) are invited to audition.
UCAS Code
Apply via UCAS Conservatoires (201F)
Website