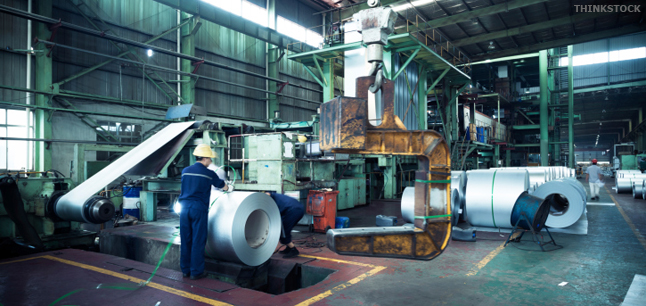 Job Description
On our Steelworker Apprenticeship, you'll spend a minimum of three years learning to use different types of welding and fabrication techniques and understanding how to move, align and manipulate large steel structures. These skills will be applied on ships during construction.
This is a three-year apprenticeship (minimum) that will train you to become expert in the construction of modern steel warships. You can expect a common basic training programme to be delivered in year one where a heavy emphasis will be placed on attending college and working in our on-site Skills Centres. Years two and three are more focused on vocational training with placements delivered across our build projects. This critical shop-floor experience during years two and three will be supplemented by one day per week spent at college.
This apprenticeship that will train you to work on the outfitting of ships in construction and during re-fit. You can expect a common basic training programme to be delivered in year one, mixing theory with practical work experience. Vocational training along with college programme in the second & third year means it's a mixture of 'on and the job" training' and working on ships in construction our refit in the yards and attending a day release at college.
Entry Requirements
You need 5 subjects at National 4 including English, Maths and a science or technological subject.
You will be expected to be medically fit as deemed necessary to perform the role, be eligible to work in the UK and be able to successfully achieve security clearance.
Training
As an Apprentice Steelworker, the first year of your training will involve undertaking a Fabrication and Welding qualification delivered at SCQF Level 5. Once your first year of training is complete, you will then be required by the business (based on your performance, preference and business need) to specialise in one of the following steelwork disciplines for the remainder of your apprenticeship:

Welder - you'll be taught the process of joining materials by melting the parts and using a filler wire to form a joint.
Fabricator (Plater) - you'll help to fabricate the structure of new ships under construction, including the frames and girders that form the skeleton of the vessel and the plates that cover them.
Fabricator (Shipwright) - you'll be pivotal in preparing ships to go to sea, supporting in their movement and eventual float-off.
Sheet Metal Worker - you'll be working from planned drawings to fabricate and install components to outfit a vessel in areas ranging from the Engine Room to Kitchen Galley.

In all of Steelwork disciplines you'll learn how to use machines safely, to work in confined conditions, at height and to be aware of Health and Safety in the workplace.
Qualifications Achieved
A typical apprenticeship will see you gain the following qualifications:
Year 1: SVQ Performing Engineering Operations (PEO) at SCQF Level 5 and Core Skills
Year 2: National (or Higher National) Certificate
Year 3: National (or Higher National) Certificate and an SVQ at SCQF Level 6 or 7 in your chosen trade discipline leading to an Advanced Modern Apprenticeship Certificate