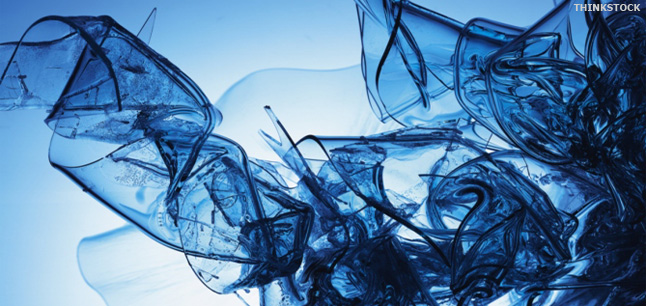 Materials engineers study the properties of materials and investigate how they behave in different conditions. They work out the best materials, such as metals and plastics, to use to make products and consider environmentally friendly alternatives and processes.
They may be called metallurgists or polymer engineers if specialising in one type of material.
The Work
You could be:
examining the structure and properties of materials
testing materials to see how they perform under different conditions, such as heat and repeated or prolonged use (fatigue testing)
choosing the best combination of materials for a particular product
developing prototypes and carrying out tests
analysing test data using specialist computer software
designing manufacturing processes and ensuring they run smoothly
supervising quality control and investigating reasons for component or structural failure
determining how the products made and processes used impact on the environment
supervising a team of technicians and liaising with other types of engineers.
Pay
The figures below are only a guide. Actual pay rates may vary, depending on:
where you work
the size of the company or organisation you work for
the demand for the job.
The average starting salary for materials engineers is usually between £20,000 and £25,000 a year. With experience this can rise to between £35,000 and £55,000. Chartered engineers can earn up to £60,000 a year or more.
Conditions
Materials engineers work in a laboratory, an office or a factory, depending on the type of work.
In some cases, factory conditions may be noisy or dirty, and you may need to wear protective clothing, a facemask or a hard hat.
Many engineers work regular hours, but in factory work you may work shifts and may need to be on call outside normal hours.
There will be strict health and safety procedures to follow.
Workforce Employment Status
LMI data powered by LMI for All
Getting In
You usually need a degree containing subjects such as materials engineering, polymer engineering, metallurgy or chemistry. Physics based degrees may also be relevant.
Entry to a degree is usually 4-5 Highers including Maths and a science or technological subject.
If you wish to gain incorporated or chartered engineer status you must make sure that the degree you study is accredited by the Engineering Council or one of their affiliates.
You may be able to qualify by other training routes.
Materials engineers work in a wide range of industries including construction, aerospace, plastics, paper, textiles, oil, gas, coal and artificial fibres. There are also jobs in engineering contracting companies to design and build production plants.
Workforce Education Levels (UK)
LMI data powered by EMSI UK
Job Outlook Scotland
Percentage of workforce registered as unemployed (Scotland)
LMI data powered by EMSI UK
Job Outlook Scotland and UK
Scotland
2018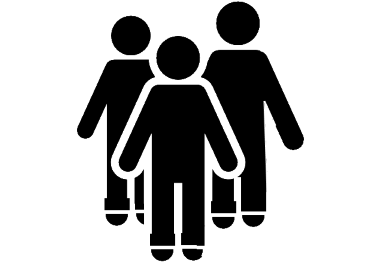 1.7 %

RISE

2023
United Kingdom

2018
2.5 %

RISE

2023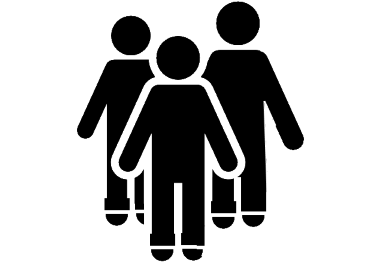 LMI data powered by EMSI UK
What Does it Take?
You need to have:
an aptitude for maths, science and IT
analytical and problem solving skills
good organisation and planning skills
the ability to work in a team and on your own
the ability to make decisions
good communication and presentation skills
a willingness to keep up to date with new developments.
Training
After gaining your degree and some further training with an employer, you can register with the Engineering Council as a professional engineer – either as Incorporated Engineer (IEng) or Chartered Engineer (CEng).
For IEng you need to have either a recognised Bachelor's degree or a recognised Higher National Certificate (HNC) or Higher National Diploma (HND) plus further study to Bachelor's degree level.
For CEng you need to have a recognised Bachelor's degree with Honours plus a recognised Masters degree (or equivalent), or a recognised integrated Master of Engineering (MEng) degree.
If you do not have the above qualifications, you may still be able to achieve IEng or CEng by other approved routes. You can check these alternative routes with the Engineering Council or with the appropriate professional engineering institution.
You must be willing to keep up to date with changes in a fast moving industry.
The Institute of Materials, Minerals and Mining (IOM3) offers training courses for Continuing Professional Development (CPD).
Getting On
Materials engineers who first qualify as IEng can progress to CEng after further study, training and experience. This can open up a wider range of opportunities.
You could move into senior or project management.
You might go into teaching and academic research in colleges and universities.
You might become a self-employed consultant offering specialist engineering services.
There can be good opportunities to work abroad.
More Information
The Engineering Council sets and maintains the standards of the engineering profession in the UK. It does so through 35 professional engineering institutions which are Licensed Members of the Engineering Council.
The Tomorrow's Engineers website has more information on careers in engineering.
Contacts
The following organisations may be able to provide further information.
Science Council
Tel: 020 3434 2020
E-mail: enquiries@sciencecouncil.org
Website: http://www.sciencecouncil.org/
Website (2): http://www.futuremorph.org/
Twitter: @Science_Council

The Science Council provides the quality assurance system for those working in science. They set the standards for professional registration for practising scientists and science technicians across all scientific disciplines. Those scientists who reach the required standards are recognised by the following designations CSci, CSciTeach, RSci and RSciTech.
Was this article useful?
Please help us improve Planit by rating this article.